---
July Staff Picks
This month, the TDmonthly staff took a closer look at high-quality specialty toys, educational kits, and innovative construction toys.



Shake Rattle And Drum by WESTCO EDUCATIONAL PRODUCTS
— This sturdy drum allows kids to explore their musical side in a fun and safe way. The set also includes a castanet, mini maracas, and a jingle stick.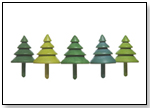 Tree Tops by AREAWARE
— These simple but elegantly crafted wooden tops are shaped like evergreen trees - incidentally, the material they were made from. A high-quality, classic toy.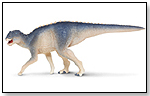 Wild Safari® Dinosaurs Gryposaurus by SAFARI LTD.®
— This hand-painted, detailed replica introduces kids to a new dinosaur in a fun way. Durable and safe for dino enthusiasts aged 3 and up. Safari also provides educational information on this species in five languages on their website.


Build Your Own Planetarium by ARTEC EDUCATIONAL
— This easy to use, inexpensive kit introduces kids to the universe as they project pin hole constellations onto walls and ceilings.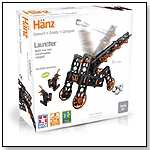 The Marshmallow Launcher by HANZ TOYS
— This fun construction kit teaches kids the principles of engineering and physics as they launch marshmallows across the room with their creation. Made in the USA.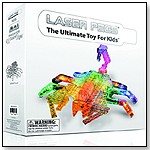 Laser Pegs Predator, 16 in 1 by Laser Pegs Ventures, LLC
— The original light-up construction toy brand, Laser Pegs, offers a wide variety of lighted building kits. This kits allows kids to follow the guide and create a fearsome predatory bug - or use their imaginations to construct their own critter. It's also compatible with the other

Learn more about these exciting products below!


Shake Rattle And Drum
by
WESTCO EDUCATIONAL PRODUCTS
Other products from WESTCO EDUCATIONAL PRODUCTS
TDmonthly rating:






Wholesale Price: (Log in to view)Minimum Order: (Log in to view)Minimum Reorder: (Log in to view)Ships From: (Log in to view)Terms: (Log in to view)

MSRP: $39.99

Age Range: 3 and upSpecialty: NoMade in: IndiaSKU or Item #: KI7101Gender: Boys And Girls





This handcrafted wood set includes seven pieces: A bucket drum with a natural skin head, a pair of drum sticks, a single jingle stick, a handled castanet and a pair of mini maracas. Fun for the whole family or class! Includes a parent/teacher friendly activity guide for ideas on using the items to encourage child development.
— As of 10/30/2012 this product had 4.6 out of 5 stars from 26 reviews on Amazon.com. Pros: The drum makes a nice noise; fun for kids on their own or in groups.
Awards: 2015 TDmonthly Top Toy Award

ToyDirectory Product ID#: 35386

(added 10/25/2012)

.

AD
---






Tree Tops have the distinction of being the lowest tech and oldest known toy because spinning tops have engaged children and adults for millennia. Karl Zahn's set of five "Tree Tops" are made from an evergreen tree and shaped like one too – an environmentally conscientious toy.

ToyDirectory Product ID#: 36244

(added 6/18/2013)

.

AD
---





Specialty: Yes (as of 2013)SKU or Item #: 302529Gender: Boys And Girls





Safari Ltd® brings the Gryposaurus from 75 million years ago to life with this replica of the most abundant duckbilled dinosaur of the Cretaceous period. The hand painted replica measures 8.5" L x 3.24" H (21.75 x 8.5 cm) and is suitable for ages 3 and up. All Safari Ltd® products are 100% guaranteed and lead free to ensure children's safety. Visit www.safariltd.com to view and purchase Safari Ltd® products and explore educational information in five languages.

ToyDirectory Product ID#: 36243

(added 6/11/2013)

.

AD
---





MSRP: $9.99

Age Range: 8 and upSpecialty: Yes (as of 2013)SKU or Item #: 95054Gender: Boys And Girls





Observe the stars in your room! A pin hole planetarium kit. Rotate the planetarium to see how the constellations change with time and season. Adjust the projection angle to see how constellations are viewed from different longitudes on Earth.

ToyDirectory Product ID#: 36240

(added 6/10/2013)

.

AD
---






Our exciting Marshmallow Launcher allows you to create hundreds of designs to launch both large and small marshmallows. The learning opportunities include just about every principle of engineering and physics. Flinging food while learning physics and engineering...the winning combination. Made in the USA with fair trade and the environment in mind.

ToyDirectory Product ID#: 36222

(added 6/6/2013)

.

AD
---






A 16 in 1 Predator Bug themed construction kit with Laser Pegs, construction parts, and a Triangle Power Base.



ToyDirectory Product ID#: 36214

(added 6/3/2013)

.

AD
---
THIS BANNER IS AN AD:
---
---