Article Synopsis
Toy manufacturers reach out to adults with nostalgic products like Star Wars branded game controllers, Archie Comics Entertainment clothes and body products lines, and Hot Wheels snowboards.
More ´grown-up´ toys currently on the market include Hot Rod Magazine´s licensed Alltrade Tools LLC and a variety of new casino hand held games.
Board games are receiving a makeover, with successful games including Snapple´s Real Facts Games and the Simpson´s Wheel of Fortune.
Mattel´s Barbie license has expanded to include pet apparel, including dog and cat sweaters, collars, leashes and toys.
It's easy to stay young at heart with this year's selection of licensed products. Adults will enjoy characters from their childhoods and be able to include new favorites into the mix.

As the Star Wars film saga continues, excitement grows for the first generation of fans. Intec holds the licensing rights from Lucas Arts to produce Star Wars branded game controllers, which will be both wired and wireless.
In addition, JAKKS Pacific, Inc. has signed a license agreement to produce TV plug-in games based on the Star Wars story lines. These games, which provide an inexpensive video game alternative to those requiring separate play systems, are expected to hit shelves in the Fall of 2005 and retail for around $20. JAKKS already holds licenses with Sponge Bob, Marvel Enterprises´ characters and Care Bears.

Techno Source also appreciates that adults love electronic games. They are producing a variety of new casino hand held games for the United States Card Co., which has decided to expand into this category under the Bicycle brand for $9.99.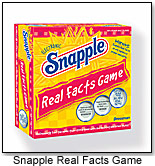 Some traditional games are receiving a makeover. Board game manufacturer Pressman Toys has been successful with its licensed Snapple's Real Facts games ($24.99). In the Spring of 2005, they will release another adult targeted game -- the Simpson's Wheel of Fortune ($14.99).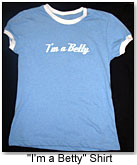 Again, taking the nostalgic route, Archie Comics Entertainment, LLC has licensed out all its apparel and accessory categories, using its trendy women's apparel line to ask, "Are you a Betty, or are you a Veronica?" T-shirts sell for $12 to $38, while long-sleeved, bedazzled versions can reach $75. Jewelry, bath and body products, calendars, and note cards will begin to round out the collection. The lines premiered in upscale specialty shops and met a positive early response that is expected to build as the upcoming Archie Comics movie deal with Miramax nears.

Turning tools into toys, collectors will be interested to know that Hot Rod Magazine's licensed Alltrade Tools LLC line has recently launched in automotive specialty stores nationwide. The new product line ranges from $19.99 to $299.99 and follows last year's successful debut of the HOT ROD Garage furniture line produced by Sauder Woodworking.



If all that separates men from boys is the price of their toys, aging Hot Wheels fans are in luck. Mattel has partnered with snowboard maker SIMS to produce both youth and adult boards. Decked out with Hot Wheels graphics, the boards range from $179.99 for a child's board to $529.99 and up for adult boards.

Mattel continues to attract grown up customers with the ever-famous, never-aging Barbie. While collectible dolls continue to roll out on a regular basis, the license has expanded this year to include pet apparel. The extensive line includes dog and cat sweaters, collars, leashes, beds, carriers, toys and grooming products, with retail prices ranging from $4.99 to $49.99.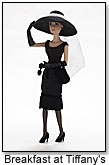 Madame Alexander, which wowed doll collectors last year with hand-painted Breakfast at Tiffany's dolls, is at it again in 2005 with licenses for Bewitched, Willie Wonka, Alfred Hitchcock and The Red Hat Society. These whimsical designs, loaded with stylish detail, come in a range of prices which allow any collector to join the fun.