February 2016 New Specialty Toys — Arts & Crafts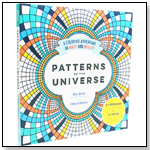 Contemplate the Patterns of the Universe as you color! Math is at the heart of many natural wonders and has an abstract beauty all its own—in the silhouette of a snowflake, the spiral seeds of a sunflower, and the symmetry of the Sri Yantra mandala. From the 4-D hypercube that casts a starlike shadow, to the infinite pattern of Penrose tiles that never perfectly repeats, these 57 exquisite designs reveal their secrets as you fill them with color. Art becomes an act of discovery—no math knowledge is required! In the bonus Creating section, as you join dots, flip coins, and follow other simple steps, 12 surprising images will emerge before your eyes. This is an adventure for all ages—and a treasure for artists in Numberland!
ToyDirectory Product ID#: 37471
(added 2/29/2016)
.
Customize this chalkboard tote with your own unique designs using the chalk markers. Then use the sponge eraser to erase and start again! Kit Includes; chalkboard keeper tote, 3 chalk markers, sponge eraser, and instructions.


ToyDirectory Product ID#: 37469
(added 1/31/2016)
.
Coloring Crush includes everything you need to make dreamy, just-add-color works of art. And, for those who can't find the pointy end of a pencil, our introductory how-to guide includes a crash course in using colored pencils, blending and layering, color scheme inspirations and artist-approved techniques.
ToyDirectory Product ID#: 37466
(added 1/31/2016)
.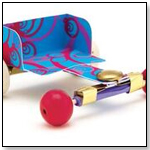 The Build with Stickers projects combine two things children love — stickers and building. Each kit includes novel stickering techniques — no glue involved — and all the materials to engineer, explore and turn their creations into playful, imagination inspiring toys. They get the educational bonus of engaging with engineering, physics and math through a fun-filled approach. Rising STEM stars can build a race car or learn about physics by crafting a sun lounge.
ToyDirectory Product ID#: 37453
(added 11/24/2015)
.
Bubble gum for days! Includes everything you need to create massive amounts of your own gum! Recommended for children ages 8 years and older. Includes corn syrup, gum base, confectioner's sugar, citric acid, and watermelon, vanilla, raspberry, extreme mint, blueberry, fruit punch flavor powders, along with silver foil wrappers, recipe cards and activity manual. Make 19 flavors.
ToyDirectory Product ID#: 37447
(added 11/3/2015)
.
Since 12/28/04 people have visited this page.