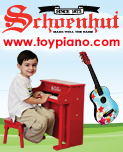 Article Tools:








Hollywood ToyBoy: Specialty Toys Can Save Hollywood
How the Genius of Genre Keeps Play Alive
"Make toys based on groups of movies." — VP in charge of development

Hollywood's in a rut. Just look at the trailers: action, action, explosions and screams... and those are for the comedies.

A PR flash from one of the studios explained: "Everything looks the same: No substance. Same cuts. Same explosions. Same narrators … And I should know; I help make the trailers."

And because of that, the mass-market toy biz is the same.

The Reason?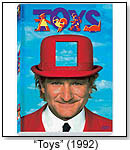 We've killed the genres.

An old-time, been-through-the-blacklist-years writer with an immaculate Brentwood mansion and starched turtleneck recalled that "Back in the day, Hollywood knew that some movies were going to be big hits, but that others were going to be fodder. Both were part of the studio system. Both made money in the old model. So they had Westerns and Gangster movies, Mysteries, Science Fiction and Pirate flick. People went to see a type of movie, more than the movie half the time."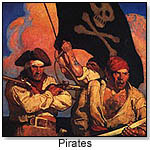 But post-1976 (After Star Wars), things changed. Suddenly, every movie had to be a blockbuster.

People started going for the event. Genres died. And so did the open-ended-ness of the movies … and play. Kids were forced into the event role of the blockbuster. Imagination went bye-bye.

"Play patterns changed," explained a noted child psychologist from a not-to-be-named university whose initials are UCLA. "Kids look to formulated plots for their inspiration ... which is very limiting."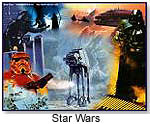 What should the toy companies do? "They should make toys based on groups of movies," suggested a VP in charge of development. "Not just one superhero movie ... but a slew of them. Or a Star Wars movie coupled with a Battlestar Galactica show."

In other words, go back to the older studio model: genres of toys.

And Hollywood?



A director buddy who's switched from horror films to family films (the guy just had twins) thought that "What goes around, comes around. Hollywood is cyclic. One day there'll be Westerns again...."

Following are some of the genre toys that work in specialty markets. Mass market, take heed!
These figures are part of the Knights and Dragons series and are sold separately. Both collectibles are hand-painted and accurately detailed.
.
Safari Ltd. proudly showcases its miniature collectibles in an acetate tube. There are 40 different themes to choose from. Each replica is hand painted and finely detailed for extra realism. Nontoxic and phthalate free.
.
.
.
All the knights in all the kingdoms can duke it out at this magnificent castle … if they dare brave the treacherous moat. Residents of the castle can cross to the other side with the aid of a working drawbridge. The set also includes a king's throne, a functional hoist and — for kids who are eager to impose their own "time-out" — a mini dungeon, too. Characters available separately.
.
The new Pirate Benders have dropped anchor and are shivering timbers everywhere. There are six different pirates: Hook, Patches, Bones, Peg, Swab and Red Beard. Each comes with a sword or accessory and is packed inside a treasure chest tin.
.
.
Casting gender stereotypes aside, Anne Bonny proves that you don't have to be a man to be a pirate. Armed with two pistols, a cutlass and a boarding axe, this 5-1/4" tall, hard vinyl version of Anne Bonny is ready to rough up all of the boy action figures. She comes packaged on an illustrated blistercard. "We sell pirate toys well," reported Linda Hill, owner of Emerald Isle Toys on Emerald Isle, N.C. "Our pirates are by Accoutrements."
.
Now baby can giddy up with this nifty cowboy costume just for little tykes. One size fits kids up to 25 lbs. Turtleneck and tights are not included. Cowboy outfits by Mullins Square are one of shoppers' favorite things at Dear Friends & Children in Duncan, Okla., said owner Mary Ellen Cerney. Bob Mullins, owner of Mullins Square, said that they added "about a dozen new animal costumes, including lions and elephants" for 2007. "And they look good!" he enthused. Launch date: June 1, 2007.
.
.
Catalog Request Form


Advertisement: