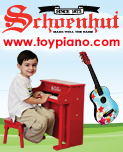 Article Tools:








TDmonthly's Top-10 Most-Wanted Dolls
Corolle Babies Win Popularity Contest
With additional reporting by Sheila Coyle, Virginia Davis, Laurel DiGangi, Terri Hughes-Lazzell, Christine Lebednik and Brenda Ruggiero

Thirty-seven of 62 toy-store owners raved that Corolle babies are their best-selling dolls, with sales averaging from two to 50 per month year-round and significantly more at Christmas. On the fashion side, Manhattan Toys' Groovy Girls still reign supreme in specialty, despite their partial defection to the mass-market, 24 storeowners told

TD

monthly Magazine.

One-fifth of storeowners said they don't sell dolls at all, but Angel Stahl of Angel's Toy Barn in Greensburg, Pa., said she's bringing them in for '08.

Here are the most popular baby dolls, followed by the most popular fashion dolls, as of January 2008:
Thanks to its cuddly soft beanbag body, Calin Cheerful Bright can be posed just like a real baby. The 12" doll has blue sleeping eyes, can wear fashion from the Mon Premier collection, and can have a number of accessories added to it from the Corolle line.
— "Probably any of my Calin from Corolle" serve as the best-selling items in dolls, according to Mary Sisson, owner of Kazoodles in Vancouver, Wash.
— "We sell different styles [of Calin]. About 30 a month," Marilyn Walker, owner of PlayFair Toys in Boulder, Colo., told TDmonthly in January 2008.
ToyDirectory Product ID#: 13485
(added 6/14/2007)
.
Wholesale Price: (Log in to view)
This beautiful 13" ballerina will dance right into any heart. She sparkles from head to toe in her layered tulle tutu. Launch date: January 2008.
— "We sell at least 30 [Groovy Girls] a month," Tina, manager of World of Mirth in Richmond, Va., told TDmonthly.
—Sales per month ranged from 10 to 50, said toy-store owners in January 2008.
—Twenty-four of 63 retailers named Groovy Girls as their best-selling fashion doll, despite the toy's exodus into big-box stores.
ToyDirectory Product ID#: 16965
(added 1/8/2008)
.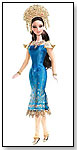 MSRP: $24.99
Age Range: 3 and up
SKU or Item #: L9582
Gender: Boys And Girls
The highly detailed doll is dressed in traditional Indonesian clothes and wears jewelry and an elaborate golden headdress. She hails from the exotic Indonesian island of Sumatra.
— Barbie is the best-selling fashion doll at Mr. G's Toys & Expressions in Los Angeles, said Manny Rocha, general manager.
— Disney-themed Barbies were the hotties for the 2007 holidays at Toy Safari in Alameda, Calif., according to Owner Helen Dean. She said the store "sold tons of them."
— Eight of 63 specialty toy-store owners agreed in January 2008 that Mattel's Barbie is their best-selling fashion doll.
ToyDirectory Product ID#: 17026
(added 1/11/2008)
.
Only Hearts Club introduces its newest line, the Only Hearts Horse and Pony Club™. This exciting brand features a complete equestrian line, from horses, to riders, to stables and tack-room accessories. The Only Hearts Horse & Pony Club features both Western and English riding lines, and is sure to delight horse lovers of all ages. Kids can experience realistic fashions and horse breeds with soft and poseable dolls and horses.
— "Only Hearts Club with the equestrian theme," is tops for fashion dolls at J.W. Allen and Sons Children's Provisions in Park City, Utah. Owner Jonathan Allen said, "We sell on the average 15 a month."
— "Only Hearts Club has done well as far as fashion," agreed Stephanie Dupuy, owner of Playville in Covington, La.
— Ten percent of retailers surveyed in January 2008 named the Only Hearts Club as their most "stable" fashion line.
ToyDirectory Product ID#: 11575
(added 2/22/2007)
.
Ty Girlz have a new, more wholesome look that should appeal to worried moms everywhere. Though they're still eye-shadowed, their general expression says more "girl next door" than "girl on the corner." They still come with an access code for good, clean online fun.
— "We carry Ty Girlz, but they don't do well," sighed Joyce Hoover, owner of Doll and Gift Gallery in Rogers, Ariz., in January 2008. She hoped the new line of clothes she'd received recently would improve sales.
— Tricia Cooper, buyer at Le Jouet in Metairie, La., was looking forward to the dolls' revamped non-vamp look: "They're more wholesome-looking girls and I think they'll do much better," she said. Ty has also just released new poseable Girlz.
— Ty Girlz are one of the three most popular dolls at Playville in Covington, La., according to Owner Stephanie Dupuy.
ToyDirectory Product ID#: 16094
(added 11/13/2007)
.
Les Chéries' 13"-tall Cathy loves fashion, just like the young girls of today that she is designed and dressed to resemble. She has an all-vinyl body, moving eyes and long, brown-rooted hair that can becombed, styled and even shampooed.
— Corolle's "little girls with outfits" are the best-selling fashion dolls at the 12-year-old Fantasy Island Toys in Fairhope, Ala., said Owner Ginger Milligan in January 2008.
— "Corolle does very well; we generally sell a couple a week," Diana Glasier, owner of Green Caboose in Stroudsburg, Pa., said about fashion dolls.
— Three of 63 retailers agreed that Corolle's well-dressed little girls are their best-selling fashion-doll offering.
ToyDirectory Product ID#: 17052
(added 1/16/2008)
.
Catalog Request Form

Writer's Bio:
ALISON MAREK is a writer/artist/filmmaker whose work has been published by Fairchild Publications and DC Comics (Piranha Press), among others. Her short films have won awards in festivals around the world and have been broadcast on Showtime and other cable networks. Her new web series, "Mugg's Movers," was sponsored by FlatRate Moving Systems LLC and was selected for an NYU webseries showcase at
writerslabwest.org/webshowcase
. Alison is also the writer of the 2011 Emmy-nominated PSA "Tell Someone," for the Legal Aid Foundation of Los Angeles.
Read more articles by this author


Advertisement: