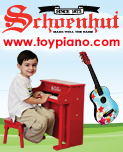 Article Tools:








Regional Reports: What's Selling … And Where
Find Out What's Going on in Stores Near You
New England Trends by Chris Lundy

From Blokus (distributor currently changing as of 12/08) to Wedgits from Imagability, small, easy-to learn games and toys are the winners when it comes to popular sellers. Many toy stores don't sell movies, but they sell the books on which the films are based: The
"Twilight" series is getting big. The latest in the "Eragon" series by Knopf is selling well, perhaps bolstered by a recent movie. They are all series, as well. Even "Diary of a Wimpy Kid" by Abrams books has several installments. The one store that sold graphic novels named "Bone" by Dark Horse Comics as its top seller, which is a bit of an anomaly. It's black and white, completed years ago, with no movie or television crossover. Popularity has grown through word of mouth. Halloween is a holiday that some specialty stores let slip by. "There's always a demand, but never enough of a demand" for Halloween items, said Tim Hayes, owner of Learning Express in Sudbury, Mass. Some of the merchandise sold around Halloween is not necessarily Halloween-related, such as Harry Potter hats from Elope. These could be sold year-round, but probably spike in October.


Mid-Atlantic Trends by Brenda Ruggiero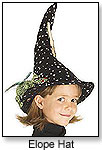 Of 10 retailers, not one listed the same item as their current best seller. This may be because people are beginning their holiday shopping, and are buying things all over the board. Most stores said they do not carry specific Halloween items. They are more likely to keep dress-up items in stock year-round than to have them specifically for Halloween. Several retailers said they do not sell books or comics, and those who do listed different best-selling books than the rest of the stores. While some go to best-seller lists for selection, others base it on personal preference instead.

Southeastern Trends by Chris Lundy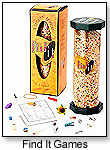 Since it's not that cold in the southeast, outside toys such as Toysmith's Hand Blasters or the Step 2 Up and Down Roller Coaster can still be best sellers in October. Inside toys like Sticky Mosaics from The Orb Factory, Find-Its by Find-It Games, and Playmobil were also named. These lines have been named best sellers by other stores during past research. The best-selling books are different in each store, specific to the stores' needs. For instance, Science to Go is part of the MOSI museum, so a book about gross scientific things ("Oh Yuk…") sells well. The "Sounds of the Wild" series by Advantage Publishers is a favorite of staff at the Lollipop Toy Store in Dawsonville, Ga. The stores tend to stay away from DVDs. They don't go wild with Halloween merchandise, either, but there were a few that sell Elope products.

Midwestern Trends by Terri Hughes-Lazzell


Customers are wild about Gallop by Workman Publishing and stores are eager to accommodate that need, if they have a book section. This book, which illustrates motion, is interesting and fun, and customers are asking for it. Green is not only in for building and saving fuel, but also for toys. Plan Toys and Green Toys are two companies that are mentioned often, and feature toys made from environmentally friendly rubberwood and recycled materials.

Western Trends by Claudia Newcorn

Of seven retailers surveyed, all carry books, but not comic books. For most, breadth is limited. They work with book reps and review the caliber of a book such as Newbury Award winner. Only three stores carry DVDs, and they are generally considered to not be big sellers. Halloween is non-event for the retailers. Only one retailer said the store carries any Halloween-related items. No one toy or game received more than one mention in regard to being a current best seller. Mentions included Bananagrams, Shop 'n' Go Shopping Cart, and Happy Navigator Trikes by Kettler.

Southwest Trends by Claudia Newcorn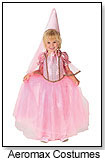 Seven retailers said they carry books (not comics), but they tend to be a minor item and are either educational or humorous. Only three stores carry DVDs, and of these, only one is really promoting them. DVDs are not really an item these specialty retailers stock. Halloween is largely a non-event for the retailers. Only two said they carry any Halloween-related items. Aeromax received two mentions as a company for costumes. No one toy or game received more than one mention in regard to being a current best seller. Mentions included PlasmaCars by PlaSmart, Bananagrams, Rush Hour by Thinkfun and Horse-opoly.

West Coast Trends by Marie Raven


While no stores said they carry comics, picture books seem to be doing particularly well. Retailers favor classic or traditional children's stories, and cited titles they read when they were children, or to their own children. Fancy Nancy by Harper Collins and Dr. Seuss also earned mentions by name as strong sellers, and retailers indicated they prefer to read all — or as many as possible — of the books they bring into their store, and decide on selection that way. No stores carry DVDs. No one bought heavily for Halloween, saying their only costume-like product was dress-up carried year-round from a variety of vendors, particularly Creative Education of Canada. Books and impulse items fill out the rest of the Halloween buying. Elf on the Shelf by CCA & B is taking off, named as a best seller by several storeowners.


(No manufacturer paid to be included in this article. All products listed were chosen by editorial staff without regard to the company's relationship with ToyDirectory.com/TDmonthly Magazine.)
.
Never before and rarely seen artwork, outlines, and entire stories from Jeff Smith's Bone are collected in this full-color hardcover volume. Bone is an international publishing sensation with hundreds of thousands of loyal readers and no end in sight to its growing popularity. Now, for the first time anywhere, see the homemade comics, sketches, and grand plans that set this masterpiece of literary fantasy in motion. From there, take a tour through piles of promotional art, holiday cards, and pivotal storytelling moments from the revolutionary self-publishing years, where Bone went from "the little comic that could" to an industry leader that changed the face of comics. Finally, revel in the wonder of Bone as a complete 1300-page graphic novel, a work for the ages, filled with comedy and tragedy and adventure for generations to come.
.
The interactive journal is based on Greg Heffley's own "diary," and encourages children to express themselves in a new way. The book comes complete with a full-color comics section featuring the collected cartoons of Greg Heffley and his best friend, Rowley. Launch date: October 2008.
.
.
Written by Stephenie Meyer, this "New York Times" best selling fantasy novel captures the story of star-crossed teenaged lovers Bella and Edward. Bella learns that Edward, along with several other students at her new school, are rescued vampires. True to his vampiric nature, Edward knows he could kill Bella should his passion for her become too great, and therein lies the central tension of the story. Launch date: October 5, 2005.
.
.
You'd think they're just like any other one-inch ball. You'll know they aren't the instant you bang them together. Keep one in your hand. Throw the other. Once they touch, "bang," you hear a blasting sound you won't soon forget. Naturally, they come two per package. They're non-flammable, non-toxic and can be "banged" more than 400 times. Ear plugs are not included.
.
.
.
.
Plunge into the world's oceans and discover the magic of marine life in these stunning pop-up seascapes accompanied by sounds from the deep. Listen to the playful chattering of dolphins, the boisterous honking of seals, and the haunting echo of the humpback whale's song. Full of in-depth descriptions, each spread identifies several animals, offering a great way to introduce children to the ocean animals of the world.
.
.
.
.
.
This is the world's first tricycle equipped with a rear wheel steering system. Loaded with many unique, patented features, the pioneering Happy-Navigator makes it easy for mom or dad to effortlessly guide the trike into any direction, just like a stroller. This tricycle also grows with the child and makes riding safe and fun for many years.
.
The backpack is a great accessory to the Jr. Astronaut costume. The backpack can hold a helmet, a space suit, space boots and more.
.
.
.
The Fancy Dancy Skirt (41413) is absolutely gorgeous with layers and layers of soft pink tricot. It is gathered at the waist with a wide satin band and finished with 3 hot pink satin roses. The Fairy Top (28015) is made of ruched light pink satin and finished with a large hot pink rose. Pink Poppy necklace and Ballerina Handbag accessories are sold separately.
.
.
This paperback by Joy Massof and illustrated by Terry Sirrell lets kids indulge their nasty side while getting a bit of education. More than 50 topics are covered, including acne, maggots, halitosis and snot. Cartoons and experiments, such as making fake snot, add to the fun. Paperback, 224 pages. Launch date: January 2000.
.
This classic from Dr. Seuss takes children on a rhyming adventure through riddles and puns. Hardcover, 63 pages.
.
Instead of trading houses, horse paraphernalia is the currency in this variation of Monopoly. Swap bales of hay for barns while moving pieces shaped like saddles, boots and horseflies around the board.
.
Catalog Request Form


Advertisement: