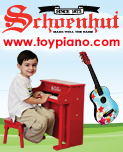 Article Tools:








Our Best Sellers: 26 Nationwide Retailers
Webkinz Ousted by Frogs and Bugs
With additional reporting by Peter Fernbaugh, Chris Lundy, Claudia Newcorn, Marie Raven and Brenda Ruggiero.

In the autumn of 2010, TDmonthly Magazine interviewed 26 retailers across the nation about their three top sellers. What was most notable was what they did not say: Webkinz. Not even one storeowner mentioned the formerly sizzling plush toy.

And though Silly Bandz are still selling in the hundreds and thousands per month, that fad may be fading, too.

As for new trends, one retailer claimed that designer purses in little-girl sizes were hot and another noticed that knight figurines were coming back into favor.

Here's what's selling now: (See all of the interviewed retailers at the bottom of this article.)
.
.
.
.
.
.
.
.
.
.
.
.
.
.
.
.
.
.
.
.
This bulldog, made of 100-percent synthetic fur, simulates breathing as its tummy rises and falls, and comes with the following: a collar with tag, a bed and carrier, a brush, an adoption certificate and one D alkaline battery.
.
.
.
.
.
This set comes with 150 bright, interlocking pieces that are flexible and can form a farmhouse, a rooster and a 3-D baby chicken, as well as various other imaginative designs.
.
.
Retailers interviewed: Marc Holcomb, Toys & Co., Greensboro, S.C.; Syd Clarke, Ali-Cat, Carborro, N.C.; Michelle Bears, The Toy Store, Highlands, N.C.; Ava Allen, Be Beep A Toy Shop, Columbia, S.C.; Christine Osborne, Wonder Works, Charleston, S.C.; Kim Pagliarini, Teach! LLC, Mt. Pleasant, S.C.; David Campbell, Amazing Toys, Great Falls, Mont.; Susan Swickard, The Talking Teddy, Estes Park, Mont.; Cheryl Richmond, Punkin Doodles, Havre, Colo.; Tony Hoyt, Hummingbird Toys & Treats, Arlee, Mont.; Shanna Frieling, Giggles Toys & More, Bozeman, Mont.; Jeanne McCullough, Children's Store Inc., Boise, Mont.; Diane Gervais, Armato's Toy & Hobby, Middletown, Mont.; Diana Gisolfu, Sisters Kids, Springfield, Idaho; Rick Henry, Stellabella Toys, Cambridge, Mass.; Kelly Ratoff, Kennebunk Toy Company, Kennebunk, Me.; Catherine Higgins, Stone Soup, Bar Harbor, Me.; Steven Levy, Toy City, Keene, N.H.; Kay Steen, Wingdoodle, Warner, Me.; Lori Lind, Narrangassett, N.H.; Linda Laramy, Crackerjacks, Easton, Idaho; Joe Berardoni, Sr., Pun's Toy Shop, Bryn Mawr, Pa.; Jeannette Lauture, Aunt Jean's Toys & Treats, Montclair, N.J.; Mike DiAndrea, Hardware Centre, Paoli, Penn.; Gwen Bowden, Doodlehopper for Kids, Springfield, N.J.; Susan Blanton, Pufferbellies, Staunton, Pa.
Catalog Request Form


Advertisement: