Article Tools:








Q&A w/ Valerie Aaron from YoYoJam
YoYoJam Focuses on Quality and Community
TDmonthly recently had the chance to speak with Valerie Aaron, VP of Sales and Marketing at YoYoJam. Like many specialty toy companies, YoYoJam is focused on creating products of excellent quality — and giving back to the community whenever possible. Below, Valerie talks about how YoYoJam was founded and why working with charities is essential not just to the company, but to her personally as well.

Q. What career path did you originally envision for yourself? Did you ever anticipate working with children's products?

A. I started out as a high school English teacher then went on to get a masters degree in counseling psychology with a concentration in school guidance.

Q. How did you come up with the idea for your first product?

A. While I was working on my Master's degree, I went to work for my father's injection molding company doing technical writing and HR. He owns an injection molding company that specializes in manufacturing plastic fans, blower wheels and impellers — essentially he's an expert in things that spin. Someone handed him a yo-yo one day and complained that it wobbled, and then bet him he could make one better. He did.

Q. What steps did you need to take to go from the original spark of an idea to actual production? How long did it take?

A. He brought that first yo-yo to my office and asked me to research yo-yos. I discovered the 1999 World YoYo Contest was being held in Honolulu — an excellent excuse for a trip to Hawaii!

We quickly found ourselves in the yo-yo business, with my father handling product development and design, his molding company making the parts, and me handling marketing and the business end of things. We named our new company YoYoJam, ran our first batch of yo-yos, and became sponsors of the contest.

What we discovered in Hawaii intrigued us — an entire community of people from all over the world enthralled with the yo-yo. While Dale was motivated by his quest to make the perfect spinning yo-yo, I was enamored with the people I met. By 2000 Dale had filed our first patent, which revolutionized yo-yo play, and I had begun establishing a competitive team of yo-yo players from around the globe.

Today YoYoJam is a leading manufacturer of high-end, competition level yo-yos and produces a complete line of products for all levels and styles of play. Team YoYoJam is recognized as the premier team in the industry, comprised of world and national champion players from all around the globe. We were even voted by our peers as 2011 Team of the Year.

We are particularly proud of our Apprentice Program, which connects young talent with seasoned mentors from our team. The Apprentice Program seeks to encourage players ages 8-15 in all aspects of their development, from developing strong yo-yo fundamentals and learning to put together a show stopping freestyle routine, to earning good grades in school, being good sports, and giving back to their communities.

We are proud to have players who excel in more than just yo-yoing — many are honor students, successful athletes, or talented musicians, and all are recognized in their communities as exceptional role models. We are pleased to see our first generation of young players reaching college age and even graduating and going on to become successful businessmen — some even in the yo-yo community.

Q. What charitable organizations has your company worked with in the past?

A. YoYoJam believes strongly in giving back. We have donated to many organizations dedicated to serving children. Organizations such as Victory Junction, various children's hospitals, and organizations that serve children with cancer and autism have all benefited from YoYoJam donations and fundraisers.

We are also a Christian owned and operated business, so we often donate yo-yos to various church organizations for missions work. Each year YoYoJam heads up the charity function associated with the World YoYo Contest. This event benefits a different charity annually and usually successfully raises between $2500 and $7500.

Some of our past recipients have been Smile Train, the Salvation Army, Place of Hope Children's Home, Katrina relief efforts, and Civic Force for Tsunami Relief in Japan. Every October we produce a pink yo-yo to release at the US National YoYo Contest — 100% of the income from the sale of those yo-yos goes to the Susan B Komen Foundation in honor of my mother who is a cancer survivor.

In addition, we encourage all of our team members to actively participate in a charity in their communities — we often donate yo-yos for their efforts. An example of this is a recent event at Children's Mercy Hospital in Kansas City where some of our team members did a yo-yo show, gave away yo-yos, and gave hospitalized kids a chance to do something "normal". You can read more about this event here. I could give you a very long list of events like this!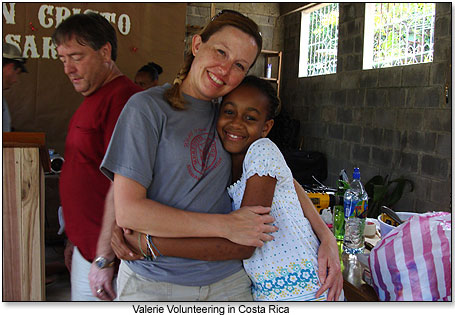 Q. Why did you choose to work with these particular charities?

A. We usually choose charities that benefit children, cancer research or support for patients, or that are based in communities where our players live. Of course, we also sponsor yo-yo competitions all over the world.

Q. What experience do you have working with charities on a personal level?

A. I have been involved with many charitable organizations — too many to list all of them here! One of the most memorable was working on rebuilding the homes of two widows after Katrina. These ladies had no one — getting to know them and working to give them just a little of what they had lost was one of the most rewarding experiences of my life.

I have also been involved with fundraising for 4H and private schools. And I am a first responder for the Southern Baptist Disaster Relief Team — we are the first called in after major disasters such as hurricanes, tornadoes, or fires.

My greatest personal accomplishment has been establishing a nonprofit organization called Truth Seekers Ministries with my husband, Danny. We have been blessed to be able to purchase a piece of land in a very, very poor community in Costa Rica. We have built a community center that has a skate park in it to give the kids a fun, positive place to spend their time.

In September we will take a team down to complete the construction of the kitchen which will then begin feeding breakfast to children daily — for many it will be the only consistent meal they receive each day. We hope to someday support an orphanage there to give more permanent refuge to the many homeless children in the area.

Q. What do you consider to be your greatest accomplishment in the toy industry? Why?

A. My greatest accomplishment in the industry definitely has to be the establishment of Team YoYoJam. We hear countless stories of how our team has not only touched the lives of the players involved, but has also reached out and positively affected others.

Q. How do you hope your products affect children's lives?

A. I hope that our company's dedication to producing quality products and promoting positive values will encourage young people to be the best they can be, in everything they choose to pursue.






With its wide metal aluminum rings, extra weight, and extra width the Dark Magic II is the perfect yo-yo for learning string tricks that require a stable and long sleeping yo-yo. Designed by World Yo-Yo Contest Judge André Boulay it has been used by many famous players to place as high as 2nd in the World Yo-Yo Contest and 1st in the National Yo-Yo Contest. The all new Dark Magic II is also available featuring the YoYoJam Solid Spin Axle System. It brings the metal rimmed yo-yo together as if it was a completely solid metal body resulting in a very stable yo-yo. Dark Magic II ships with a standard bearing installed which allows the yo-yo to be more responsive for beginner to intermediate play. When users are ready to move on to more complex tricks, simply change to the Speed bearing included in the package to move up to an unresponsive yo-yo capable of the most complex string tricks.

ToyDirectory Product ID#: 34800

(added 8/7/2012)

.

AD
---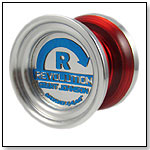 The Revolution features YoYoJams all new "Solid Spin" high grade aluminum axle system. Machined specifically for YoYoJam this axle is completely unique in construction. It brings the metal rimmed yo-yo together as if it was a completely solid metal body resulting in a very stable yo-yo. This new construction also allows for two bearing sizes to be used as users progress from your first throw to the most complex string tricks. The Revolution ships with a standard bearing installed which allows the yo-yo to be more responsive for beginner to intermediate play. When users are ready to move on to more complex tricks, simply change to the Speed bearing included in the package to move up to an unresponsive yo-yo capable of the most complex string tricks. The Revolution features a tough polycarbonate body with machined aluminum weight rings. It has a comfortable fit in the hand and a smooth, stable spin at all times.

ToyDirectory Product ID#: 34801

(added 8/7/2012)

.

AD
---
Learn more about toy companies who are giving back with TDmonthly's 2012: A Year of Charity Giveaways:

Let the Giveaways Begin: 1,025 Specialty Toys Go to School!

Safari Ltd.®

Magicforest

Hape

Schoenhut
Catalog Request Form

Writer's Bio:
Justina Huddleston graduated Magna Cum Laude from Emerson College with a BA in Writing, Literature, and Publishing in 2009. After graduating she was the on-site director of the Boston Children's Museum gift store for a year, selling educational, developmental, and creative activity toys that tied in with the museum's exhibits. Justina also interned at children's book publisher Candlewick Press before moving from Boston to Los Angeles, where she is now Editorial Director of
TDmonthly Magazine
.
Read more articles by this author
THIS BANNER IS AN AD:
---
---


Advertisement: