---
Let the Giveaways Begin: 1,025 Specialty Toys Go to School!
Ten Educational Toy Companies Improve Education for Thousands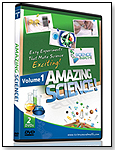 Uncle Skunkle
,
Crossen Creations
,
FindIt Games
,
b. dazzle inc.
,
PlayMais Canada Inc.
,
Amazing Science!
,
Moving Picture Books
,
Education Outdoors
,
We R Fun Games
and
The Spelling Bee Game
have teamed with
TDmonthly Magazine
and four retail stores across the country to bring high-quality educational products to thousands of kids across the nation.
Entrepreneurs in the specialty toy industry have long been motivated by a strong desire to make the world a better place for kids, and for the adults they will grow up to be. With healthy, creative, educational play as a goal, they invent and sell toys that they truly believe will benefit children rather than just make a quick profit.

Working on a smaller scale with higher quality materials often results in a higher cost per unit than toys and products sold to a mass market. Less money for advertising means that the products are often not as well known, and don't make it into the hands of all the kids who could benefit from the high-quality play they provide.



To help more kids get the benefit of specialty toys, TOYDIRECTORY and TDmonthly Magazine designated 2012 "A Year of Charity." In May and June, Safari Ltd., Schoenhut Piano Company, Hape and Magicforest Ltd. gave away a total of 350 toys through specialty toy-stores Kazoo & Co., Jake's Toy Box, and Doll House & Toy Store, helping 100s of kids via six different charities.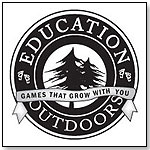 Sari Powazek of Doll House and Toy Store in Scottsdale, Ariz. said that her charities — The Crisis Center and Devereaux House — loved that the giveaway contained a mixture of products that could be used for a number of children, over and over, such as the pianos and kitchen sets, and also toys that could be used as individual rewards.






Starting this month and continuing into September, Uncle Skunkle, Crossen Creations, FindIt Games, b. dazzle inc., PlayMais Canada Inc., Amazing Science!, Moving Picture Books, Education Outdoors, We R Fun Games and The Spelling Bee Game are giving away 1,025 educational toys, games, and books to specialty toy store owners Denise Teague of Fun Things Etc. in Waynesville, N.C.; Tina Schwindt of Fairhaven Toy Garden in Bellingham, Wash.; Kate Tanner of Kidstop Toys & Books in Scottsdale, Ariz; and Phil Wrzesinski of Toy House & Baby Too in Jackson, Mich.to distribute to their local school systems, Headstart programs, and children's charities.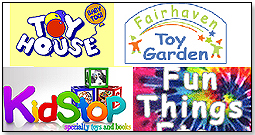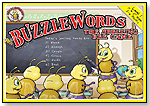 Already, this unique program has excited local attention. "The Mountaineer," Fun Thing Etc.'s local paper, wrote an article about the store being chosen by TDmonthly to help their community with specialty toys (Fun Things Etc Chosen to Donate Over 250 Toys to Local Schools). The article detailed all of the generous manufacturers

participating in the program, as well as the 1,025 toys they are donating to needy kids and school systems in the winning retailers' communities during August and September.



Because many of the products being donated can be used by a number of children throughout the years, the hope is that many thousands of kids will be able to learn and play and be inspired by educational specialty products and the toy stores that bring so many benefits to their communities.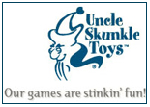 "We want to expand awareness of the value of specialty toys and make sure that every child benefits from them, no matter what their situation," said TDmonthly publisher Bob Naimi. "Toys and products of this caliber should be available for all kids. I truly believe that the social and developmental skills children learn from well-designed and carefully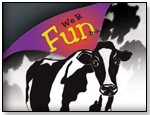 made toys will resonate throughout their lives and ultimately improve the quality of all relationships, both personal and political."

Stay tuned to September and October's issues to read about the schools and kids who receive these great toys, and to find out about the final, massive specialty toy giveaway in TDmonthly's "2012: A Year of Charity."

Here are the toys that will be going to schoolchildren across the nation, starting later this month:







Hilarious! Combines fast "moo"-ving action and authentic family-farm mishaps for "udder"-ly unpredictable fun! Teaches basic economics, yet is simple to understand and play. A REAL family game - designed so ages 8 to 108 can easily play together, comfortably! First to "Retire" wins! "Life on the Farm" has won a National Parenting Center "Seal of Approval 2012"; Best Family Fun Tillywig Toy Awards; National Teacher's Choice "For the Family" Award; "Outstanding Product"and "Hot Product" *iParenting Media Awards, among many others.

.

AD
---






.

AD
---






PlayMais is a biodegradable crafting material made from corn and colored with food coloring. It is manufactured in Germany, 100% safe, and biodegradable. PlayMais stimulates children's imagination and creativity, trains fine motor skills, and develops social group skills. PlayMais can be shaped, squeezed, cut and all it takes is a little bit water to create unlimited fun. Children can build in 2 or 3 dimensions, or wherever their imagination takes them.

.

AD
---






.

AD
---






Fishing Camp is a game where both children & adults can play & learn fun facts about Fishing. The game is designed to grow with the player, starting at level one questions, which are primarily identification of fish and fishing tackle. As the players increase in their knowledge about Fishing, they grow into the higher level questions. A fun & educational game where parents & children can play to see who catches the first fish and gets back to the docks. Game includes: 1 game board, 200 game cards(400 questions, and 100 fun facts), 1 decoder, 8 game characters, 1 die, 16 level cards, and 1 GPS card. Launch date: 2012.

.

AD
---






.

AD
---






By combining high quality animation, rich narration, sound effects and music, Moving Picture Books provide a fun and educational digital reading experience for children ages 0-7. There are 38 titles — both classic stories and new favorites — each available in English, Spanish and English Read-Along-Text versions. Our books can be purchased as digital downloads, or DVDs.

.

AD
---






Learn fundamental principles of science through Amazing Science Experiments. Viewers learn about electricity, magnetism, heat, temperature, pressure, surface tension, buoyancy, and much more. For every demonstration, a complete materials list is given, and each experiment features multiple camera views so kids can see exactly what happens. Most importantly, every concept is explained in a step-by-step fashion. Viewers not only be amazed - they'll understand the science behind every experiment.

.

AD
---






.

AD
---






.

AD
---
THIS BANNER IS AN AD:
---
---