---
Ostriches Never Win
Get Your Head Out of the Sand and Face Reality
The following article was reprinted with permission from the author.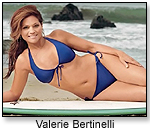 Remember how Kirstie Alley famously lost weight the same time as Valery Bertinelli in 2007? Valerie has kept the weight off, Kirstie has put on more than ever.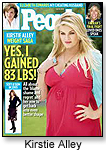 Kirstie was quoted on the cover of US magazine saying she didn't know when it happened that she started eating poorly again. "It just happened."

Isn't that human nature?

I'm always amazed when I'm called in to do a business makeover and I point out things that may seem obvious that the business owner didn't see until I pointed them out. (See my store makeover on video on Facebook. Click "previous" to see how the makeover progresses)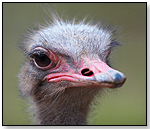 What Are You Hiding?
In Kirstie's case, she wasn't able to change until she saw the horrible picture some tabloid put on the cover of her in a size 18 moo-moo. She realizes in hindsight that she had simply stopped wearing dresses or pants that required a belt; she had switched to only ones with elastic waistbands.

When I was writing my new book, "The Retail Doctor's Guide To Growing Your Business" (Wiley & Sons) I realized that in many instances what we're really talking about is getting a sense of reality. That's why the book is structured to look at your financials first and really see what condition your businesses in. Whether you're a celebrity like Kirstie Alley dealing with her weight, Sandra Bullock dealing with a cheating husband or just Max managing your local gift store, ignorance is not bliss.

Stop Avoiding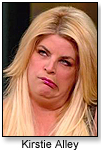 Many times to distract ourselves from the truth, we do extraneous things like spend too much time on Facebook, come up with yet another poorly thought out promotion, or keep Bitter Betty employed.

But time is ticking. Have you had your Kirstie Alley moment yet?

The Top 10 Things Independent Businesses Do That Hurt Themselves The Most:


They hire the exact same person as themselves. This works if all you want to talk to is people like you, but having a balanced crew lets you speak to all four of the personality types. With only one type of person, you often find a "hive" mentality where it's us versus them. I've witnessed this first hand them time I walked into a busy sewing shop – you'd think I had lobsters growing out of my ears as they stared, never getting up or trying to engage me. How did they not know I wanted 10 machines for the new high school?
They fill their stores with merchandise based on "gut feeling." Rather than having a system to replace the sellers as well as remove the dogs, their floor is littered with duplicates that leads to the merch being dated, shopworn and inhibits their ability to repurchase best-sellers.
They have no sales process, which leads to customers doing all the work and employees becoming slackers. Clerking has no place except in fast food – no, it has no place- everyone can upsell.
They display their merchandise with no flare, creativity, or system. Stack it on the shelves and hope it sells. More often than not, it's accompanied with a handwritten starburst sign with a price, rather than a fun sign that makes us stop and consider the items in the display. Remember: just because its cheap doesn't make it want-able.
If they have a website, it frequently is lacking in the most crucial details — rendering it invisible to potential customers. Because owners don't understand the Internet many throw up their arms and settle or tell themselves its great when it misses on the most basic of criteria.
They train by crisis, instead of logic. This often means the best employees leave quickly and the worst are rewarded. Being the chief only means you'll be the one taking all the stupid questions when you take a day off or go to the bank.
They do not review employees to high standards, which allows the weak to thrive on the owner's dime.
The only quiver in their bow is to discount their merchandise, price match and participate in multiple discount programs anyone brings them in a wrong-headed belief it will grow sales. This robs profits and often means they're putting money into the business, instead of taking it out.
They have little or no presence on social media, which means they don't know what customers are saying about their business.
They whine that it's the economy, government, or their online competitors who are ruining them – never taking responsibility that's up to them to make a profit.

The good news? My new book, "The Retail Doctor's Guide to Growing Your Business ," addresses all of the above.

Writer's Bio:
Bob Phibbs is the Retail Doctor®, a best-selling author and speaker who has helped thousands of independent businesses compete. His new book, The Retail Doctor's Guide to Growing Your Business has received praise from both Inc. magazine and USA Today and can be found at your local bookstore or ordered at http://www.retaildoc.com/guide. He and his work have been featured in the New York Times, the Wall Street Journal and Entrepreneur magazine. Questions? Contact Bob at info@retaildoc.com.
This article was reprinted with permission of the author, Bob Phibbs, aka The Retail Doctor®.
Read more articles by this author
THIS BANNER IS AN AD:
---
---