---
How Groupons Can Bust Your Business
Groupon Review: Worst Marketing for Your Business – Case Study
The following article was reprinted with permission from the author.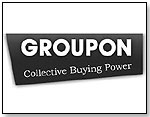 Just because millions of merchants have fallen under the spell of Groupon, a PR juggernaut, and their like, it doesn't mean you should. It's a killer alright, a profit-killer.

And while I'll give you my opinions afterwards, here is an actual Groupon merchant story not glowing with anything but red ink.
Meet Kim, owner of a parent-teacher store. I met Kim at a conference and she joined my Facebook Fan page awhile ago. Here is her Groupon story:

The Background
"First off, let me say that 2009 was a bad year for me. It was my first full year in business after buying the store in 2008 from an owner who had it for 28 years and was letting the store go out of business.

So, in 2010 I was in transition, making changes to cut out all the loss I had in 2009. An employee came to me and said we should talk to Groupon. I liked using it as a customer but I put it off for months.

Finally I decided to make the call. It seemed like a good deal, I had to do virtually nothing and they would send me a check, plus I would get my name out to tons of people. I agreed to do it. My offer? $40 worth of merch for $20. We thought maybe, if we were lucky, we'd sell 150.

One thing I didn't think about was timing- July and August are my busiest times of year. Plus it is the time of year I need the most cash flow since all the bills are due Sept 1.

Our Groupon hit on July 21st. I woke up at 7am and the deal had already tipped at over 50, making it active. 20 minutes later there were over 100 sold.

I started to panic… Help!

I tried to call Groupon in Chicago and of course they weren't open yet. People were buying 5, one for them, and then 1 for each of their 4 kids. The fine print was ALL WRONG. It should have been 1 per person, per household and that they could buy 1 for a gift.
Plus all the people I saw first on the list that were buying were current customers!

By the time I talked to Groupon almost 400 were sold under the wrong terms and they said I HAD to honor them.
Luckily they agreed to change the fine print, but still made it that you could buy 2 as gifts. At this time I asked them to cut it off at 500 and they wouldn't.

By the end of the promotion we sold 1158, the most "successful" retail Groupon in the retail market of my city; the first independent retail store to sell over 1000. Yay me.

That's $46,320 of merch at retail or roughly $23,160 at cost…of that I get around $10,000 because of course I only get 50% of the deal minus credit card fees (ugh!) Groupon gets their 50%.

Groupon told us to strictly enforce the 1 per household rule, unless they were one of the first 400 to buy.

A lot of people have been very kind and gracious. We are very grateful for our current and new customers that purchased more than $40 and will shop with us in the future.

Redemption
Redemption is a nightmare! We have a huge binder filled with over 1000 names and so many people bought multiples. They get so nasty when you ask for ID and when we tried to enforce the 1 per household/person rule they made a scene…so we ended up taking it anyway.

Groupon said they will refund anyone who bought multiples and tries to use more than one, but I think they just hand it to a friend and have them buy the merch anyway. Many only spend $40 to the penny and we can tell they will never be back.
I ran my numbers for July and August so far and was happy to see we were up, until I saw it was the exact amount spent on Groupons redeemed so far.

There's more…

Groupon doesn't send you the money after the promotion; they send it to you in 3 installments over the life of your Groupon.
And even more bad news…

They don't expire until January…about 700 more are still out there! Yikes!!"

The Retail Doctor's Take & The Real Costs
We are so fortunate that Kim would allow us to share her cautionary tale to all of you ready to join the Groupon bandwagon. I mean with all the press this site has gotten, it would be easy to look past the real costs of these promotions.

Reality Check
As I cover in my new book, the average American business makes about three cents on the dollar in profit. Yes, that is a really good business in average times.

Kim will gift her customers $46,320 worth of merchandise.
Groupon will receive about $11,530
Kim will receive net around $10,000
She has to come up with $11,530 to pay the bill on the first class merchandise that is leaving her store. For her to make that back, she would have to sell nearly $400,000.
As a business model for Groupon, it is a great way to get 50% of the revenue off a website while providing none of the fulfillment.
For her store's employees, it is bound to make them uncomfortable when they find "one of those people." Especially if they are now battle-scarred from the first 400 customers. (Remember less than 1/2 of those issued have been redeemed).

Is that how you want your employees to feel? I don't think so. I doubt Kim gave it any thought in the beginning either. I doubt anyone else considers that while reading about the "crush of customers" businesses receive.

This promotion also stole sales from regular customers who would have bought more later in the year impacting her bottom line during the crucial bill-paying month of September. And can you blame them? $20 for $40 worth of merchandise? Why not buy 5 and plan your holiday shopping? As we've seen Groupons can be great if you are the buyer but terrible if you are the business.

Yeah Buts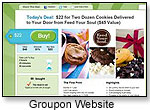 Those of you saying, "What about the incremental sales?" She has reported ZIP. Coupons clippers are notoriously thrifty. They chase the "deal of the day" not you.

Those of you saying, "What about all that great exposure to those millions of people? Isn't that worth something?"

1. For the amount of money Kim is losing, she could have gifted 600 customers walking through her doors with a $20 and received probably as great a word-of-mouth.
2. You don't need millions to make you money, you need your local trading area of 5-10 miles, people that will drive past a competitor because you are such a great business.

Those of you saying, "Yeah but if she'd created the offer better it wouldn't have been so bad." I'll give you it could have been tightened up but the main point is who you are attracting are not lifetime premium customers but discount lifestyle customers. Those people could just as easily been attracted by a 50% off sale without having given an additional 50% of Kim's needed money to Groupon.

Those of you saying, "How about all those raves from other businesses?" Look deeper, it is rare for anyone to mention hard numbers of the costs of the promos.

The GAP's Gap
Those of you touting that even the GAP recently used Groupon should bear this from venerable blogger Mashable, "… with sales of around 300,000 Groupons, Gap lost $7.5 million in revenue on the pay $25-get-$50 coupon deal." Since then they updated the post to 441,000 Groupons sold for more than $11 million.

GAP made headlines earlier this week too when it announced a 25% discount for Foursquare users who checked in at one of its retail locations in the U.S. or Canada. I'm sure they will move a lot of product but are they cannibalizing their target market, acquiring unprofitable customers and training them to look for the deal? I think so.

Final thought
Just because you see lemmings, doesn't mean its a good idea to follow them off the cliff. You've been warned…

This is Part One of an 11-part series on Groupons and their ilk, discounting and couponing in general and why they are all so damaging to your business. Read more at www.retaildoc.com/blog


Writer's Bio:
Bob Phibbs is the Retail Doctor®, a best-selling author and speaker who has helped thousands of independent businesses compete. His new book, The Retail Doctor's Guide to Growing Your Business has received praise from both Inc. magazine and USA Today and can be found at your local bookstore or ordered at http://www.retaildoc.com/guide. He and his work have been featured in the New York Times, the Wall Street Journal and Entrepreneur magazine. Questions? Contact Bob at info@retaildoc.com.
This article was reprinted with permission of the author, Bob Phibbs, aka The Retail Doctor®.
Read more articles by this author
THIS BANNER IS AN AD:
---
---