---
Toys in the News: 10-29-10
SUBMIT your news to TDmonthly.
See previous toy industry news.

Disney Rolls Out Tron Toys (Asylum.com). 10/29/10 — Using the glowing blue and black color scheme from the movie, Disney's new Tron toys include headphones, a mouse, a keyboard, Xbox and Wii controllers, a pen set and an iPod dock surrounded by a glowing blue disc.

Indy Car License returns to GreenLight Collectibles. 10/29/10 — GreenLight Collectibles has recently signed a licensing agreement with the IZOD IndyCar Series. This agreement allows GreenLight to produce 1:18 scale replicas of cars that will be running in the 2011 season. The first project in the works is the 2010 Indianapolis 500 winner car, Dario Franchitti.

Toy Firms With The Most Cash (Benzinga.com). 10/29/10 — From most to least cash, the top 4 are Mattel Inc, Hasbro Inc, JAKKS Pacific Inc and RC2 Corporation.

Barbie(R) Brand Launches Eight Episode Reality Series Online. 10/28/10 — Over eight 22-minute episodes, eight guys will compete for the title of "The Great American Boyfriend" - a Genuine Ken(R). Shot in LA and NY, the competition will include surfing, fashion, and romantic challenges. The series will premiere on Hulu beginning January 18, 2011.

Scholastic Media Promotes Daisy Kline to Vice President of Marketing & Brand Management. 10/28/10 — Kline is responsible for directing the marketing, PR and strategy for Scholastic Media's portfolio of brands and products. In her new role, she will continue developing strategies to maximize brand revenue and ensure coordinated exposure across a wide array of product categories and strategic partners.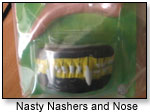 Scare Over Halloween Toy Teeth (Evening Times). 10/28/10 — Nasty Nashers and Nose, a set of Halloween plastic teeth, was found to have 300 times the acceptable amount of Phthalates, which can cause infertility in children. The product has been recalled in the U.K.

New Product Helps Kids Put on the Right Shoe (PRWeb). 10/28/10 — Baltimore mom Ellen Lichtman designed a new product: a package of "Shoezooz" that includes three sets of durable, vinyl, moisture-proof stickers that adhere to the inside heel of the left and right shoes. When put together, the two halves make a complete animal, helping toddlers get their right and left sorted out.

Zoodles Launces Free Video Service Connecting Kids and Distant Family Members (PRWeb). 10/27/10 — Zoodles online video feature now allows family members to record themselves reading storybooks online and swap video messages with kids.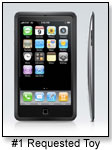 Kids Demand Gadgets for Christmas (thestir.cafemom.com). 10/27/10 — Instead of traditional toys, the following items top kids' wish lists this Christmas: 1. iPhone 4 (14% of kids), 2. iPod touch (13%), 3. iPad (12%). Battery company Duracell conducted the study.

Toys Guilty of Greenwashing (SustainableBusiness.com). 10/27/10 — According to environmental marketing company TerraChoice, 95% of "green" consumer products were greenwashed. Worse off were baby products, at 99.2%, and toys, at 100%.

Ugly Dolls Win Oppenheim Toy Portfolio Award. 10/26/10 — Pretty Ugly LLC's line of 2010 Ugly Dolls has won the Platinum Best Toy Award. According to Oppenheim, "Dolls in series often run out of steam, but this year's Ugly Dolls are really even better than in the past."

ABC Kids Expo Breaks Attendance Records. 10/25/10 — According to a press release from ABC Kids, their 2010 trade show, held earlier this month in Las Vegas, increased its attendance by 7.8 percent over last year, with more than 14,655 attendees in total. The number of retailers at the show increased by 4.9 percent, exhibitors were up 10.9 percent and even the media increased its presence by 34.1percent. Next year's show will be held September 23 to 26 at the Kentucky Exposition Center in Louisville. Early bird exhibitor discounts will expire on October 31, 2010. Call 210-691-4848 or visit www.theabckidshow.com for more information.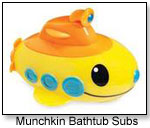 Bathtub Subs Pose Laceration Hazard (Toys.about.com). 10/26/10 — The intake valves on the bottom of 34,000 Munchkin Bathtub Sub toys have caused genital lacerations on children. The CPSC and Munchkin have announced a recall.

U.S. Urges China to Raise Toy Manufacturing Standards (670kboi.com). 10/26/10 — Toy manufacturing in China should follow U.S. requirements for children's products says Inez Tenebaum, Consumer Product Safety Commission Chairwoman.

Bakugan is #1 Boys Action Toy (PRnewswire.com). 10/26/10 — Spin Master Ltd. will ship its 250 millionth Bakugan, now the number one toy in the Boys Action Supercategory according to NPD.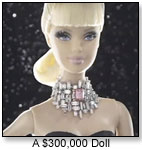 Barbie Doll Sells for $300,000 (Consumerist.com). 10/25/10 — A well-dressed Barbie Doll wearing a custom-designed Cubist pink and white diamond necklace made by Australian jewelry designer Stefano Canturi sold at Christie's for $302,500.

JAKKS Pacific Averages 65.7% Earnings Surprise (Zacks.com). 10/25/10 — JAKKS Pacific Inc. will release third quarter earnings results tomorrow. The Zacks Consensus Estimate for the quarter is $1.06 per share. Also expected is increased Halloween business, and continued strength in the Disney Princess and Fairy product lines.

Toy Giant Mattel Dealt Blow Over Bratz Doll Franchise (Valley News). 10/22/10 — A three-judge panel of the U.S. 9th Circuit Court turned down Mattel's recent request for a larger hearing. The dispute concerns ownership of the lucrative Bratz line of dolls, between Mattel and MGA Entertainment Inc. For now it looks like ownership will remain with MGA.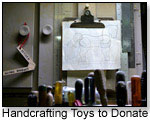 Toy Safety Law Hampers Donations (Beacon News). 10/22/10 — The Consumer Product Safety Improvement Act has had the unintended consequence of making it more difficult for charities like the DuPage Woodworkers to make and donate toys to kids, since the required third-party testing is too expensive. Efforts to amend the law are under way.

Kids Test Toys at Children's Museum (WTHR.com). 10/22/10 — In Indianapolis, the Children's Museum has hired experts to test toys: children. They rate the toys from one to ten and vote on their favorites. Etch-A-Sketch and Wahoo Puppies proved popular.

Chidren Excited About Toy Store Sleepover (Evening Times). 10/21/10 — Some lucky children will spend the night at Hamleys in Glasgow, after winning a contest. The fun for the evening will include pumpkin carving, dressing up, spooky stories and a midnight feast.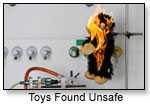 Most Children's Toys Unsafe (www.thelocal.de). 10/21/10 — A German consumer watchdog stated that 80 percent of toys tested were unsafe. The toys were found to have a risk of causing cancer, damaging genetic make-up or causing infertility.

Video Games Outpace Traditional Toys for Tweens (The Independent). 10/21/10 — Euromonitor International found that the main interests of tween girls are music, clothes, make-up, talent shows and celebrities, while for tween boys it's computer games. Hasbro, Lego and Playmobil are now making more video games; Barbie is offering manicures.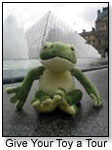 Furry Toy Tours on Offer (Wired.co.uk). 10/20/10 — In return for €100, Furry Toys Tours offers toy owners the chance to send their toy to Paris. At the end of the trip, owners get at least 30 photos of the toy's sightseeing adventures printed out and an accompanying CD with digital copies of the photos. They will also receive a little souvenir from Paris and a travel certificate.


Breaking Into the Chinese Toy Market (Plastic News). 10/20/10 — Camino Trading Co. Ltd. is one of several companies looking to China for growth in toy sales. China is different from other markets, sticking to small, independent toy retailers, and composed of very price-conscious shoppers.

My Favorite Toy Store Takes on Amazon (PRWEB). 10/20/10 — To combat large, impersonal online vendors like Walmart and Amazon, My Favorite Toy Store offers detailed reviews, videos and expertise on specialty toys. They also have their own Youtube channel.

Toys Trump Bullies. 10/19/10 — When Hans Masing of Tree Town Toys in Ann Arbor, Michigan, learned that a little girl dying of Huntington's disease was being taunted on Facebook by her adult neighbors, he decided to fight back with an avalanche of goodness ... and toys. Hans organized a fundraising drive to give Kathleen Edward, 7 — who'd already lost her mother and grandfather to Huntington's — a dream trip to his toy store. More than $18,000 of donations from as far away as Japan and Australia flooded in as of today, and local businesses offered everything from a butterfly cake to a limo to make Kathleen's day memorable. On Thursday, October 14, Kathleen and her family were whisked by a stretch Hummer to a red carpet event at Tree Town, where Kathleen chose as many toys as she wished for herself and her younger sisters. She was also able to donate the balance of the money collected for her and other children to the CS Motts Children's Hospital. Read more and watch videos about Kathleen's story. Learn about Huntington's disease.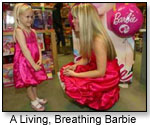 Living Barbie doll comes to Bournemouth (Daily Echo). 10/19/10 — In character and in costume, a living, breathing Barbie doll showed up at Beales toy department to get her picture taken with excited little girls.

#1 UK Toy Retailer Argos Releases Top 10 List (PRWEB). 10/19/10 — This year's list has a vocational element, including: Real Construction Deluxe Workshop (Age 6 +), Fireman Sam Deluxe Fire Station (Age 3 +), and Zhu Zhu Pink Pizazz Playset (Age 4 +).

Hasbro Profits Rise (Forbes.com). 10/18/2010 — Toymaker Hasbro's third quarter profit rose 3% from last year, with a net income of $155.2 million, or $1.09 per share, compared with $150.4 million, or 99 cents per share, in the year-ago period.

Toddlers' favorite toy: The iPhone (New York Times). 10/18/2010 — The iPhone is now the favorite toy of many toddlers, to the point that some childhood development specialists are becoming concerned. While many iPhone apps are marketed to preschoolers and labelled "educational," some parents wonder if they're more like TV.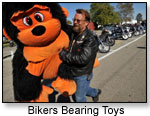 1,340 Bikers Roar in Toy Run (Springfield News-Sun). 10/18/2010 — 1,340 bikers roared into Clark County Fairgrounds Sunday to deliver toys for the Salvation Army's annual toy drive, which gave toys to 4,500 children last year and this year has a goal of reaching 5,000.

Buffalo Games Shine on the Set of "The Grief Tourist." 10/15/2010 — Since 1986, Buffalo Games has created a number of imaginative games, including iMAGiNiff, The T-Shirt Game, Last Word, Likewise!, Puzzle Presto!, and Truth Be Told. Now Buffalo Games can be seen in the new thriller "The Grief Tourist," starring Melanie Griffith and Michael Cudlitz, about a troubled soul who retraces the footsteps of serial killers who fascinate him as his hobby. Among the movies production placement sponsors, Buffalo Games can be seen in a diner scene where Melanie Griffith plays Betsy, the café server. The crew for the film also enjoyed playing the games on their lunch and dinner breaks.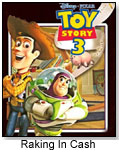 Mattel Rakes In Cash On 'Toy Story 3' Merchandise (WSJ.com). 10/15/2010 — Mattel Inc.'s third-quarter profit got a boost from "Toy Story 3" merchandise, beating analysts' estimates. Mattel reported a profit of $283.3 million, or 77 cents a share, up from $229.8 million, or 63 cents a share, a year earlier. Sales of Mattel's iconic Barbie increased 6%, but revenue from Hot Wheels dropped 3%. Mattel also enjoyed a lift from newer toys based on characters in the World Wrestling Entertainment Inc. (WWE) pantheon, which Mattel makes under a licensing agreement that went into effect this year.

Early, Big Holiday Toy Bargains (CBS). 10/15/2010 — The holiday season is still more than two months away, but retailers are already trying to get you shopping -- with some deep discounts on toys. Major brands seeing big discounts include Nerf, Barbie, Fisher Price, Lego and Disney. According to CBS' Rebecca Jarvis, the best time to shop is the second week in December. It's early enough that you can get goods shipped to arrive before Christmas, there's selection, and prices probably won't get any lower until the post-holiday clearance sales. Shopping early means better selection, less stress, and less wallet shock.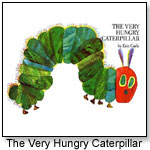 Random House adds color to The World of Eric Carle (Kidscreen.com). 10/14/2010 — Random House Children's Books and Chorion have inked a licensing agreement that will grant Random House the rights to publish coloring and activity books in North America using artwork from the books of author/illustrator Eric Carle. The Random House Color & Activity line, based on Carle's works such as The Very Hungry Caterpillar, will launch in summer 2011 with three titles: Color My World, The Very Busy Doodle Book and The World of Eric Carle Big Coloring Book.

FAO Schwarz undergoes redesign (Kidscreen.com). 10/14/2010 — FAO Schwarz debuts its brand redesign covering its Fifth Avenue location in NYC, 10 holiday pop-up stores, boutiques in parent company Toys 'R' Us stores nationwide and online at FAO.com. New products include a Wooden Bake Shoppe, a new line of tin toys and a line of four 18-inch collectible dolls. New packaging and a new mascot, Wit, are also on display.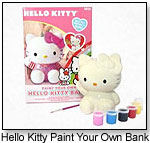 Classic toys marking historic birthdays in 2010. 10/14/2010 — ABC News reported Tuesday on a number of toy classics reaching milestone anniversaries. Products include the Bratz line (10 years), Rubik's Cube (30 years), Strawberry Shortcake (30 years), Tomica cars (40 years), Play Doh (50 years), and Hello Kitty (50 years).

Signs that holiday hiring may pick up. 10/14/2010 — According to the San Diego Union-Tribune, retail employers are beginning to start hiring extra workers to prepare for the holiday season, but are being careful to avoid over-hiring.

Ron Herman Joins Douglas Company. 10/13/2010 — Ron Herman recently joined New Hampshire based Douglas Company as their National Accounts Manager, announced in a press release from Douglas Co. Herman brings more than 28 years of experience working in the plush and gift industry to the Douglas table. He joined Manhattan Toy Company in 1982 as their National Sales Manager and stayed with them until he joined Princess Soft Toys in 1998 as Director of Sales and Key Accounts. In August of this year Herman joined the Douglas Company family.

New Facebook App Monitors Your Child's Gaming Behaviors (Mashable). 10/13/2010 — Parents wishing to follow along as their children play games online have a new friend in Piggyback, a recently launched Facebook application designed for such purposes.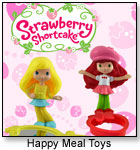 McDonald's Happy Meal Toys to be Banned in San Francisco? (Reuters) 10/13/2010 — Last week, the San Francisco Board of Supervisors Land Use Committee voted 3-0 in favor of setting up an ordinance to limit toy giveaways in childrens' meals with excessive amounts of calories, sodium, and fat. Though this ordinance would affect all restaurants, but the clear target may be directed at McDonald's and their Happy Meal item.

As Bratz Case Heads for Retrial, RICO Claims Survive Motion to Dismiss (Law.com). 10/13/2010 — A ruling on Thursday by Judge David Carter, who's presiding over the MGA/Mattel disputes in the wake of a remand from the 9th U.S. Circuit Court of Appeals, has allowed MGA to proceed with its RICO claims against Mattel.

More than 1,000 Steiff teddy bears go up for auction (BBC News). 10/13/2010 — A private collection of more than 1000 Steiff teddy bears is being auctioned at Christie's in London, on Wednesday.

New children's TV channel, The Hub, debuts. 10/13/2010 — The Discovery Kids channel disappeared this weekend, and in its place appeared The Hub, a new television network backed by the toy-maker Hasbro that is focusing on a 6-year-old to 11-year-old audience. Associated Press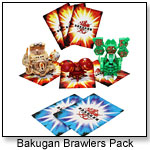 Walmart Announces Early Savings on Toys for Holiday Season. 10/12/2010 — Kicking off the pre-holiday season, retail chain Walmart has announced savings on toys with must-have toys priced at $5, $10, and $15. Toys include classic Monopoly, Tonka Light and Sound Truck, Barbie Potty Training Pups, and Bakugan Brawler Pack. press release

San Francisco-based company, Nukotoys, Aims for Next-Gen Toy Empire. 10/12/2010 — Rodger Raderman and Doug Penman, co-founders and co-CEOs of Nukotoys, is taking successful elements of Silicon Valley (interactive technology, financial efficiency, scalability, etc.) and applying it to games and toys. According to Raderman and Penman, Nukotoys' products combines social and collaborative online game components with instant feedback and having fun interacting with friends, CNET reports.

Research and Markets Adds "Toy and Hobby Stores" to their Market Research Reports. 10/12/2010 — Produced by intelligence company First Research, ResearchandMarkets.com has added the "Toys and Hobby Stores" report to their market research resources. The report includes data such as estimated number of retail stores, annual revenue, as well as competitive landscape, according to Business Wire.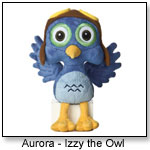 Aurora, National Wildlife Federation Ink Exclusive Plush Licensing Deal for "Wild Animal Baby Explorers". 10/11/2010 — According to a press release, Aurora World Inc. announced its newest plush license with National Wildlife Federation (NWF). In the two-year deal, Aurora will produce plush characters based on NWF's new animated television series, Wild Animal Baby Explorers and will be the chief plush supplier to all specialty retail channels in North and South America.

Justin Bieber to have Nail Polish added to Toy Line. 10-11-2010 — Justin Bieber, in collaboration with Nicole by O-P-I nail polish, will now have his very own nail polish line to further connect with his young female fanbase. The nail polish will be exclusive to Wal-Mart stores for the holiday season, The Celebrity Cafe reports.



Bain Capital Pays $1.8 Billion to Purchase Gymboree. 10/11/2010 — Children's clothing company Gymboree Corp. has agreed to be purchased by Bain Capital for $1.8 billion. Gymboree's board unanimously approved of the deal, and is expected to be completed by the end of the year. Associated Press

Picture Books No Longer a Staple for Children (New York Times). 10/11/2010 — Publishers are scaling back on picture books as more parents favor text-heavy chapter books for their young children.

2010 ABC Kids Expo begins. 10/10/2010 — The 2010 All Baby & Child (ABC) Kids Expo opened up to retailers and exhibitors in Las Vegas at the Las Vegas Convention Center on Sunday, lasting through Oct. 13th. Updates to the show can be found on ABC Kids' Twitter page: http://twitter.com/ABCKIDSExpo.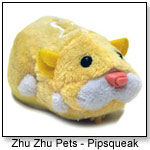 Toys"R"Us® Announces 2010 Holiday Hot Toy List. October 8, 2010 — Toys "R" Us® has released their annual list of toy products. On the list includes 36 items that are new to this year, behind qualifications of being able to offer value in quality, price and play. Toys on the list include Zhu Zhu Pets by Cepia LLC, Calico Critters Luxury Townhouse from International Playthings, Cuponk™ from Hasbro, Thomas & Friends® by MEGA Bloks, Air Hogs® Pocket Copter™ from Spin Master Toys, and Small Schoolhouse by Playmobil. press release

Target to Discount Prices on More Than 1,000 Toys This Holiday Season (PRNewsWire). October 8, 2010 — This holiday season, Target offers thousands of kid-pleasing toys in stores and online at Target.com and will discount prices on more than 1,000 toys.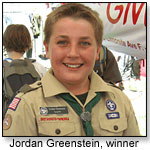 Duncan Toys and Boy Scouts of America break Guinness World Record for "Most People Playing in a Marble Tournament". October 8, 2010 — The Boy Scouts of America California Inland Empire Council's 100th anniversary celebration broke the Guinness World Record for "Most People Playing in a Marble Tournament" when it held a tournament featuring Duncan Toys' trading card and marble game WarStone. The official record breadking count was 876 players, breaking the previous record count of 728 players, according to a Duncan Toys press release.

Aurora Rolls Out Valentine's Day Plush. October 7, 2010 — Aurora World, Inc. has introduced a collection of Valentine's Day plush toys. The line features Valentine-themed YooHoo & Friends, Fancy Pals and Cheeky Charlie & Carmen items, as well as a range of impulse buys including the Hamster Hearts collection, according to a press release.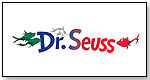 Michael's Stocks Up on Dr. Seuss Crafts (License! Global). October 7, 2010 — Dr. Seuss Enterprises and licensee Colorbok have partnered exclusively with Michael's to introduce a kids' crafts line this fall in stores.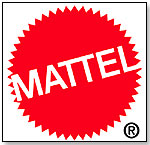 Court Denies Mattel's Motion to Dismiss MGA Spying Claims. October 6, 2010 — Mattel will answer MGA Entertainment's August claim that the toymaker spied on rivals, after a U.S. court denied a motion to dismiss the case. The case stands due to Mattel's related claim that MGA destroyes evidence, according to Reuters.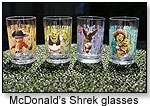 Regulators Found Eight Touches of Shrek Glasses Enough to Cause Hazard for Children. October 6, 2010 — Federal regulators recalled McDonalds' Shrek drinking glasses after concluding that the average 6-year-old could be exposed to toxic levels of cadmium by touching the glasses just eight times in a day, say recently released documents. The glasses were recalled in Spring 2010 due to high levels of cadmium in their surface paint, according to the Associated Press.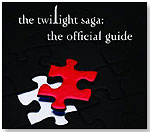 Little, Brown to Publish Official 'Twilight' Guide (Publishers Weekly). October 6, 2010 — Frankfurt is a long way from Forks, but that's where Little, Brown Books for Young Readers announced the spring 2011 publication of Stephenie Meyer's The Twilight Saga: The Official Illustrated Guide, a full-color encyclopedic guide to the world of Bella Swan and Edward Cullen.

F.T.C. Proposes Tighter Rules for Green Claims (New York Times). October 6, 2010 — Manufacturers of products that claim to be environmentally friendly will face tighter rules on how they are advertised to consumers under changes proposed Wednesday by the Federal Trade Commission.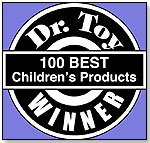 Dr. Toy Names 100 Best Children's Products of 2010. October 6, 2010 — Dr. Stevanne Auerbach, PhD, also known as Dr. Toy, has announced her annual list of top children's products. Winners of the "Ten Best Toys" award include ALEX, Bloco Toys, Bright Starts, Discovery Toys, Goldberger Co., MGA, Monkey Business, Rubbabu, Schoenhut Piano and WowToyz. A complete list of honorees is available at DrToy.com.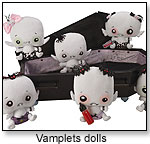 Vamplets Announces Poetry Contest Winners, Launches Photo Contest. October 6, 2010 — Vamplets LLC has announced the winners of its poetry contest, who will each receive a free Vamplets T-shirt. The company is also holding a photo contest in which fans can submit Halloween-themed photos of themselves and their Vamplets dolls. Details, along with a complete list of poetry contest winners, are available at the brand's Facebook page.

Retailers' Holiday Hinges on Discounts (Wall Street Journal, Via NRF Smartbrief). October 6, 2010 — Forecasters expect a better holiday season for U.S. retailers, but say the price will be more discounts to get consumers shopping.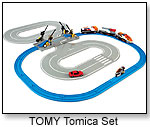 TOMY's TOMICA Line Now Available in North America Exclusively at Toys R Us. October 6, 2010 — TOMY has officially launched its die cast car and train brand TOMICA in the U.S. The line, a number-one seller in Japan, is currently available exclusively at Toys R Us stores and includes seven car sets, three train sets, six accessory sets, six destination sets and five deluxe play sets, according to a press release.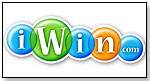 Scholastic Offers I SPY Franchise on iWin. October 6, 2010 — Scholastic Media has introduced its I SPY franchise to game website iWin.com. The site will launch five popular I SPY games, available through subscription or by individual purchase for $9.99, throughout October and November, according to a press release.

Toys 'R' Us Looks Online and Overseas for Christmas (Internet Retailer, Via NRF Smartbrief). October 5, 2010 — With the holidays approaching, multichannel retailer Toys 'R' Us Inc. is making new investments in overseas e-commerce sites.

Gymboree Kids Chain Sees Green in Private Sale (New York Post, Via NRF Smartbrief). October 5, 2010 — Children's clothing chain Gymboree isn't playing around anymore. The San Francisco-based retailer has hired Goldman Sachs to begin a formal auction of the company, and big-name buyout firms are already lining up in a sale that's expected to fetch well over $1 billion.


Innovation First Sues MGA Entertainment for Copying Hexbug Nano Toy. October 5, 2010 — Innovation First has filed a lawsuit against MGA Entertainment, maker of Bratz dolls, accusing the company of manufacturing, distributing, marketing and selling products derived from components of the Hexbug Nano toy. Innovation First alleges that MGA is using copies of Hexbug motors, components, housing and legs in its Legend of Nara Battling Bugs toys, according to a press release.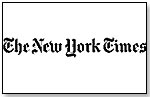 Retailers Go With Discounts for Halloween (New York Times, Via NRF Smartbrief). October 5, 2010 — For Halloween, what are consumers telling Madison Avenue they consider creepy and kooky, mysterious and spooky, and altogether ooky? High prices.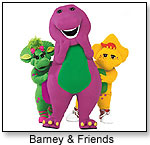 HIT Entertainment and Russ Berrie Partner for Barney Plush. October 5, 2010 — HIT Entertainment has granted Russ Berrie Company licensing rights to produce plush based on Barney the Dinosaur. The toy line, which will feature popular characters including BJ, Baby Bop and Riff, will hit leading specialty stores in Fall 2010 and will be available to all retailers in 2011, according to a press release.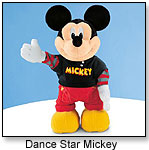 Fisher Price and Disney Launch Dance Star Mickey Plush with Donny Osmond Commercial, Game and iPhone App. October 5, 2010 — Fisher-Price and Disney have introduced Dance Star Mickey, a plush toy that walks, talks and dances. The official launch includes a commercial featuring Donny Osmond, an interactive online game and an iPhone application, according to a press release.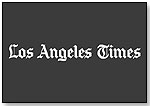 Visa, MasterCard Changes Will Benefit Merchants — And Maybe Consumers (Los Angeles Times, Via NRF Smartbrief). October 5, 2010 — The credit card issuers, in an accord with the Justice Department, will let shopkeepers disclose processing fees to customers and offer discounts to those using cards that carry lower fees.

JAKKS Pacific Rolls Out Disney Princess Doll Line for Older Girls. October 4, 2010 — JAKKS Pacific has launched Princess & Me, a range of 18" Disney Princess dolls aimed at girls over age 5. The brand, which launched in October at an event at Toys R Us Times Square, also includes doll-sized outfits from sleepwear to ballet garb, along with matching clothes for girls, according to a press release.

Shoppers Spend More When Told They Don't Have To (Business News Daily, Via NRF Smartbrief). October 4, 2010 — It's long been obvious that branding sells products. Now, however, researchers have determined that a company's brand name and its branded slogans can have opposite impacts on consumer behavior. In a study of consumer reaction to stores and their slogans, consumers increased their spending when the slogans promised to save them money.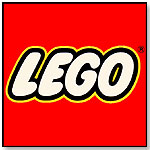 Toys R Us, LEGO Host Second Bricktober (License! Global). October 4, 2010 — LEGO Systems and Toys R Us have teamed up again to celebrate Bricktober this month in stores and online. The campaign, in support of LEGO products, includes weekly sales, dedicated boutiques, gifts and special events.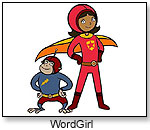 Scholastic Media to Produce 26 New Episodes of WordGirl. October 4, 2010 — Scholastic Media has received a production order from PBS for 26 additional episodes of its series "WordGirl." The children's show is currently in its third season and airs five days a week on PBS, according to a press release.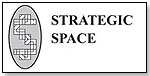 Strategic Space Announces Sales Increase and Merger With Mazeology. October 4, 2010 — Board game publisher Strategic Space has reported a tenfold sales increase over 2009 numbers. The company has grown over the past year with its games The Climbers and Zombie Attack. Strategic Space has also merged with Mazeology's games division and will release redesigned versions of classic games including chess, Chinese Checkers and Senet, according to a press release.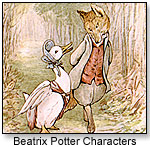 Nickelodeon Announces Beatrix Potter Preschool Series. October 4, 2010 — Nickelodeon has partnered with Chorion and publisher Frederick Warne & Co., owners of the Beatrix Potter property, to produce an animated preschool television series based on Beatrix Potter characters. The series will launch in 2012 and will feature iconic characters including Peter Rabbit and Benjamin Bunny. Frederick Warne and Chorion have also named Nickelodeon licensing and merchandising agent for the brand in North and South America, according to a press release.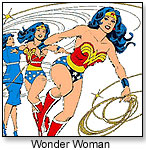 Is Wonder Woman Headed Back to TV? (CNN). October 4, 2010 — First he created America's Sweetheart "Ally McBeal," and now David E. Kelley is ready to take on a national treasure. The Hollywood writer/producer is bringing Wonder Woman back to the small screen.

At Risk From the Womb (New York Times). October 2, 2010 — Some people think we're shaped primarily by genes. Others believe that the environment we grow up in is most important. But now evidence is mounting that a third factor is also critical: our uterine environment before we're even born.

Credit Unions Receive TARP Bailout Funds (The Wall Street Journal, Via NRF Smartbrief). October 1, 2010 — Dozens of credit unions are among the last recipients of money from the government's financial bailout.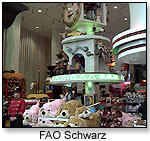 Toys R Us Plans Overhaul of F.A.O. Schwarz Brand (New York Times). October 1, 2010 — F. A. O. Schwarz's crowning moment came when Tom Hanks, in the movie "Big," jumped onto a giant piano in the toy store and plunked out "Heart and Soul." But that was back in 1988. Since then, the retailer has toppled off its pedestal, twice declaring bankruptcy and being sold over and over again, most recently to its rival Toys R Us.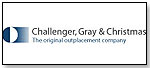 Retailers Will Add Over 550,000 Jobs For the Holiday Season. October 1, 2010 — Retailers will add between 550,000 and 650,000 jobs for the 2010 holiday season, outsourcing firm Challenger, Gray and Christmas predicts. The estimate is a notable increase from 2009's total of 501,400, but still lower than 2007's pre-recession total of 720,800 holiday jobs, according to a press release.

Change to 'Bios' will make for PCs that boot in seconds (BBC News). October 1, 2010 — New PCs could start in just seconds, thanks to an update to one of the oldest parts of desktop computers.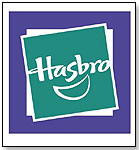 Hasbro Announces Quarterly Cash Dividend. September 30, 2010 — Hasbro's board of directors has declared a quarterly cash dividend of $0.25 on common shares. The dividend will be payable on November 15, 2010 to shareholders of record at the close of business on November 1, according to a press release.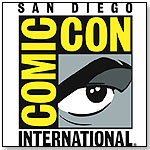 Comic-Con to remain in San Diego (Variety). September 30, 2010 — The nation's largest gathering of fanboys will continue to take place in San Diego through at least 2015.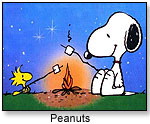 Peanuts Worldwide Kicks Off 60th Anniversary (License! Global). September 30, 2010 — This Saturday marks the 60th anniversary of Peanuts by Charles M. Schulz. A yearlong celebration will begin with limited-edition merchandise.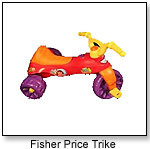 Fisher-Price Recalls Over 10 Million Products. September 30, 2010 — Fisher-Price is has announced a recall of more than 10 million tricycles, toys and high chairs over safety concerns, with injuries reported for two of the products. The recalled items include 7 million Trikes and Tough Trikes, which have a protruding plastic ignition key near the seat that children can sit on or fall on. 10 injuries from the tricycles have been reported, with six requiring medical attention. The company is also recalling over 1 million Healthy Care, Easy Clean and Close to Me High Chairs, after 14 reported injuries from children falling on the pegs on the back of the chairs. Other recalls include 2.8 million Baby Playzone Crawl & Cruise Playground toys, Baby Playzone Crawl & Slide Arcade toys, Baby Gymtastics Play Wall toys, Ocean Wonders Kick & Crawl Aquarium toys, 1-2-3 Tetherball toys and Bat & Score Goal toys, due to the valve of the inflatable ball on the toys that can come off and pose a choking hazard; and about 100,000 Little People Wheelies Stand 'n Play Rampway toys, due to wheels coming off and posing a choking hazard, according to the Associated Press. Consumers can find more information on the recalled products at http://www.service.mattel.com.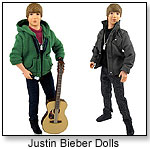 Bravado and The Bridge Direct Roll Out Justin Bieber Toy Collection. September 30, 2010 — Music merchandising company Bravado and toy company The Bridge Direct, Inc have partnered to launch a range of collectible dolls, singing dolls, toys and plush based on teenage recording artist Justin Bieber. The line will debut in late 2010 and will range in price from $7.99 (for plush toys) to $27.99 (for singing figures), according to a press release.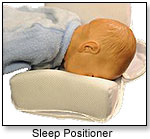 Infant Sleep Positioners Pose Suffocation Risk, F.D.A. Says (New York Times). September 29, 2010 — Infant sleep positioners that are used to keep babies on their backs and protect them from sudden infant death syndrome have led 12 children to suffocate in the past 13 years and should no longer be used, federal officials said Wednesday.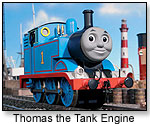 Thomas the Train Rescues Mega Brands. September 28, 2010 — Mega Brands has been gaining market share over the past 18 months and had a good first half this year but is facing challenges in the second half, including inventory overhang of Iron Man 2 products and a very strong competitive movie license scene from LEGO. TDmonthly Guest Expert Lutz Muller believes that Mega Brands has turned the corner and is looking forward to a strong 2011 on the basis of its two crackerjack movie licenses Thor and Captain America as well as increasing consumer acceptance of the Thomas Friends license. Read more of his analysis and/or watch his video summary in the October issue of TDmonthly.
THIS BANNER IS AN AD:
---
---