---
Toys in the News: 1-28-11
SUBMIT your news to TDmonthly.
See previous toy industry news.

MAC Cosmetics to Launch Wonder Woman Line. 1/28/2011 — Warner Bros. Consumer Products and DC Comics have partnered with MAC Cosmetics to produce a line of Wonder Woman themed makeup, according to Licensemag.com. Featuring eye shadow, eye liner, nail polish, mascara, lipstick and more, the line will represent the bold and fearless style of the iconic superhero. "We're thrilled to be partnering with MAC, a cosmetics institution that is known for empowering women through their own iconic brand," said Karen McTier, executive vice president of domestic licensing and worldwide marketing at Warner Bros. Consumer Products.

Thomas Tops Charts in US. 1/28/2011 — Earlier this month, we reported that Thomas & Friends was the number one preschool property in the UK. Now, according to Licensemag.com, The NPD Group has ranked Thomas & Friends the number one preschool property in the US for the tenth year in a row. The property also made it into the top 10 overall for the toy industry. According the The NPD Group, Thomas& Friends actually increased sales by 47% last year, as opposed to the rest of the toy industry, whose sales increased 1.9%. Pam Westman, executive vice president for the Americas at HIT Entertainment, attributed the success of the brand to strong licensing partnerships and "continued delivery of rich content, characters and stories."

Uberstix Teaches Homeschoolers for Free. 01/28/2011 — According to a press release, Uberstix has uploaded UBERSTIX lesson plans for grades 1 through 7 online for free. UBERSTIX hands-on lessons, written by teachers, give kids the opportunity to use their imagination and design as engineers. UBERSTIX lesson plans apply the importance of reasoning and communication giving all students the opportunity to be scientists. UBERSTIX is an innovative construction toy that integrates with all other major building systems - Lego, K'nex, Erector, Zoob, Zome, as well as recycled and craft materials such as popsicle sticks, paper cups, paper clips, etc., to build working catapults, sailboats, vehicles and other amazing creations. UBERSTIX lesson plans can be downloaded for free at www.uberstix.com.

London Toy Fair Licensing Update. 1/28/2011 — London Toy Fair closed with strong messages about industry growth and the importance of licensing to the toy market. U.K. toy sales grew 6 percent last year, the strongest performance in the European toy market, according to NPD Group. France, the second largest market in Europe, grew 3 percent.

"Buy Local" Campaigns Increase Business. 1/28/2011 — According to an ASTRA Press Release, a national survey of independent businesses has found that those in communities with an active "buy local" campaign have experienced markedly stronger revenue growth compared to those located in areas without such a campaign. This is the fourth year in a row that the survey reached this conclusion. You can read the full report here.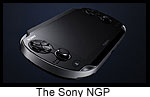 Sony Has Unveiled Its New Handheld Games Console The PSP 2. 1/27/2011 — At a special event in Tokyo, company bosses revealed what they are officially calling the NGP or Next Generation Portable. There were no details on how much it is likely to cost but it is expected to be out sometime towards the end of 2011.

Mameshiba Plush Clips Hit U.S. Market. 1/27/2011 — Dentsu Entertainment's first Mameshiba product debuted in the U.S. retail market. The four-inch clip plush from Toynami retails for $8.99, and the initial collection includes four Mameshiba characters.

Great trade-in event at Babies R Us and Toys R Us stores. 1/27/2011 — Babies"R"Us and Toys"R"Us stores are hosting hosting the "Great Trade-In" event, which encourages parents to bring in potentially unsafe used baby items, such as cribs, car seats, strollers and more in exchange for a 25 percent savings on the purchase of a new item.

Does Pink Destroy Gray Matter? 1/27/2011— A new book called "Cinderella Ate My Daughter" explores the "princess phase" in girls' development and toy and clothing marketers' strategy. As cited in a New York Times review, author Peggy Orenstein attended Toy Fair and was overwhelmed by the barrage of girl-themed pink products on display. When she asked a rep, "Is all this pink necessary?" he answered "Only if you want to make money."

Bolivian "Barbie" Doll Appears at Alasitis Festival. 1/27/2011 — On Tuesday, a new Barbie-inspired unfashion doll made its appearance at a popular festival in La Paz, Bolivia. The dolls were made in China, then transformed by 15 Bolivian artisans to reflect the traditional look and dress of indigenous Andeans, according to the Los Angeles Times. The dolls, which are not associated with Mattel or Barbie, features black hair, flat-heel shoes, a long patterned "pollera" skirt, shawl, and bowler hat.

Rush Hour Helps Rehabilitate Brain Injuries. 1/27/2010 — In a special report on NBC news about the recovery of Congresswoman Gabrielle Giffords and the rehabilitation of brain injuries, ThinkFun's Rush Hour game was shown during one segment dealing with therapies used by the Veterans Administration. The game encourages spatial awareness and problem solving.

Warner Bros. To Unveil Green Lantern Products. 1/26/2011 — Warner Bros. Consumer Products will team up with "Green Lantern" global licensees at Toy Fair next month to support the film's upcoming theatrical release on June 17. Mattel, master toy licensee, will debut its multi-category toy line, which includes action figures, vehicles, role-playing games, play sets, games and puzzles. Each basic action figure will include a Green Lantern ring for kids to wear.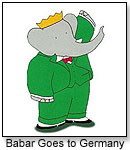 m4e to Represent Babar in Germany. 1/26/2011 — Munich-based m4e has been appointed merchandising agent for the Babar brand in German-speaking countries by Nelvana Enterprises and The Clifford Ross Company. m4e will develop merchandising programs for both the classic Babar brand and the new CGI-animated TV series, "Babar and the Adventures of Badoue."

U.K. Toy Industry Posts Strong Performance. 1/26/2011 — The U.K. toy industry reported increased sales in 2010, up by 6 percent in value and 10 percent in volume, according to data provided by The NPD Group. The industry increased its overall value to an estimated £2.83 billion, compared to £2.67 billion in 2009, indicating a recovery from the impact of the recession and loss of the Woolworths chain.

CPSC Plans Hearing on New Lead Content Provisions. 1/26/2011 — On February 17, 2011, the Consumer Product Safety Commission will be holding a hearing to discuss the 100 parts per million provisions for lead content in toys as stated in the Consumer Product Safety Improvement Act, according to the TIA. Some have argued that such a limit is technologically unfeasible. Attendees at the hearing will be able to make their views heard, either in a 15 minute presentation or by submitting a written comment.

The Land of Nod Recalls Status Furniture "Rosebud" Drop-Side Cribs Due to Entrapment, Suffocation and Fall Hazards. 1/26/2011 — The U.S. Consumer Product Safety Commission, in cooperation with the firm named below, today announced a voluntary recall of the following consumer product: About 300 Rosebud drop-side cribs, manufactured by Status Furniture, of Quebec, Canada and sold at The Land of Nod retail stores and online at www.landofnod.com from January 2003 through September 2004 for about $600. The drop-side rail hardware on the cribs can break or fail, allowing the drop side to detach and create a hazardous gap between the drop-side rail and the crib mattress in which infants and toddlers can become wedged or entrapped, posing risks of suffocation and strangulation. Children can also fall out of the crib when the drop-side rail falls unexpectedly or detaches from the crib. Consumers should stop using these cribs immediately and contact The Land of Nod to receive instructions on how to receive a merchandise credit for the full purchase price of the crib ($599).

'Best new toys' for 2011 unveiled in London. 1/26/2011 — Thirty-four toys have been voted as Toy Fair Best New Toys of 2011 by an independent group of toy retailers. The winners were announced on January 25 at the opening day of the Toy Fair in London, UK.

Toy "R" Us Sold Expired Baby Food. 1/26/2011 — Several Toys "R" Us stores across Canada have been found selling expired baby food, including formula, cereals, and jarred food, according to CBC News Canada. The company claims to have retrained their employees in how to deal with expired or soon-to-be expired products: "Items that are due to expire within 30 days of a given inspection are removed from store shelves," the company statement said.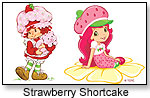 Strawberry Shortcake Announces New Partnership. 1/25/2011 — CPLG and American Greetings Properties have announced that they are licensing Strawberry Shortcake to BioWorld Merchandising, according to Licensemag.com. There will be two new lines of product, featuring images from both the classic 1980's show and from the new series. The lines are aimed at teen and tween girls, and include items such as purses, wallets, and strawberry scented t-shirts.

U.K. Toy Fair Features New Licensed Products. 1/25/2011 — U.K. Toy Fair opened in London today featuring a number of important new licensed product launches and predictions of profit for the U.K. toy industry from NPD Group.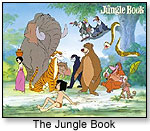 Jungle Book Party. 1/25/2011 — DQE has teamed up with German company C.Riethmuller GmbH to release a line of branded party products in Germany, Switzerland, and Austria. According to Licensemag.com, products will include paper plates and cups, party hats, balloons, and more. "We are sure that Riethmuller are the right partners for merchandising an iconic property like The Jungle Book," Tapaas Chakravarti, chairman & CEO of DQE Group, said.

Toei Animation Expands in Latin America. 1/25/2011 — Toei Animation announced new licensing and merchandising deals in Latin America for several of the company's animated properties.

Olympics 2012 Unveils Mascot Line. 1/25/2011 — Golden Bear Products launched the full range of mascot products for the London 2012 Olympic and Paralympic Games at Toy Fair London. Olympian Roger Black joined special guests Wenlock and Mandeville for the event.

UK Tops 2010 European Toys Market. 1/25/2011 — The UK has been named the fastest growing toy market in Europe, according to the latest data published by analysts NPD Group.Figures show the nation topped a 2010 list that including fellow toy market giants France, Germany, Italy and Spain despite the severe weather of November and December severely impacting the British retail industry.

Family Dollar Stores Recalls Remote Controlled Toy Tanks Due to Burn Hazard. 1/25/2011 — The U.S. Consumer Product Safety Commission, in cooperation with the firm named below, today announced a voluntary recall of the following consumer product: About 67,000 Authentic Heroes Target Practice Tank, sold by Family Dollar Stores Inc., of Charlotte, N.C. nationwide from September 2010 through December 2010 for about $5. The tank's controller can overheat and melt, posing a burn hazard to consumers. Consumers should take the toy away from children, remove batteries and return the toy to a Family Dollar store for a full refund.

Kang Sheng Group Recalls Butterfly Push Toy Due to Choking Hazard. 1/25/2011 — The U.S. Consumer Product Safety Commission, in cooperation with the firm named below, today announced a voluntary recall of the following consumer product: About 1,440 of a Butterfly Push Toy, distributed by the Kang Sheng Group, of Lexington, N.C.and sold at flea markets in North Carolina and South Carolina from May 2010 through October 2010 for about $2. The plastic balls on the butterfly's wings can break, causing small metal balls inside to come free. These metal balls pose choking and aspiration hazards to young children. Consumers should immediately take the recalled toys away from young children and return them to the place of purchase or contact Kang Sheng Group to receive a full refund or replacement.


Chuggington Expands to the Netherlands. 1/24/2011 — The popular children's pre-school show, "Chuggington," will air in the Netherlands on RTL Group's Telekids, according to Licensemag.com. RTL will also represent licensing and merchandising for Chuggington in the Netherlands, with home entertainment, toys, and books to be released there this spring.

BBC Announces Dr. Who Plush Toys. 1/24/2011 — In addition to a line of construction toys, BBC has announced a line of Dr. Who plush toys licensed to Underground Toys, according to Licensemag.com. Featuring characters from both the classic and the current series, the plush figures will be available in various sizes and make a noise that is representative of its character. The plush toys will be previewed at the New York and London toys fairs and officially released in June.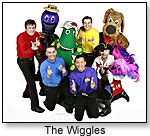 The Wiggles Celebrate With New Collaboration. 1/24/2011 — To mark the 20th anniversary of the Wiggles and of the Original Lovie, the two companies are coming together to launch a new line of Original Lovies featuring characters from the Wiggles. According to Licensemag.com, the toys will be available beginning in March exclusively through Komet Creations.

New Eric Carle Book Due in October. 1/24/2011 — Bestselling picture book author Eric Carle will publish his first new picture book in more than four years in October. The Artist Who Painted a Blue Horse will be published simultaneously by Penguin's Philomel imprint in the U.S., and by Puffin in the U.K. Philomel has set a 300,000-copy first printing.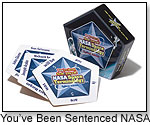 McNeill Designs Teams With NASA. 1/24/2011 — McNeill Designs, makers of the award winning "You've Been Sentenced," are teaming up with NASA to create a space education add-on to that game, according to a press release. Featuring information about space terminology, astronauts, and mission and craft information, the game will be available at large retailers and independent stores later this year.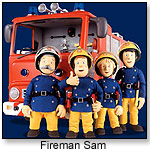 HIT Renews Fireman Sam Licensee. 1/21/2011 — HIT Entertainment renewed its partnership with Character Options, signing a multi-year agreement naming the company U.K. master toy licensee for its pre-school boys brand, Fireman Sam.

Strollers Recalled Due To Laceration and Amputation Hazard. 1/21/2011 — The U.S. Consumer Product Safety Commission, in cooperation with the firm named below, today announced a voluntary recall of the following consumer product due to amputation and laceration hazards: Jogging Stroller by phil&teds; 22,000 in the US and 7,200 in Canada. Distributed phil&teds USA Inc., of Fort Collins, CO. Sold May 2008 through July 2010 for between $350 and $450. Consumers should immediately stop using the recalled strollers and contact phil&ted USA to arrange for the shipping of a free hinge-cover kit and repair instructions.

NRF: Retail Will Expand in 2011. 1/21/2011 — The NRF Foundation, the research and education arm of the National Retail Federation, released its ninth annual "Retail Horizons: Benchmarks for 2010, Forecasts for 2011" report, which was published in conjunction with KPMG.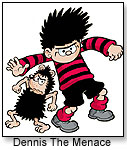 DC Thomson Signs Signature Gifts. 1/21/2011 — Signature Gifts signed a licensing deal with D. C. Thomson for a line of personalized gifts based on "The Beano" and "Dennis the Menace." Gifts include a birthday comic book, personalized posters, calendars, diaries and personalized "The Beano" mugs.

CPSIA Update: Testing Requirements Go Into Effect in February Unless Stay Is Extended . 1/21/2011 — As the children's book industry approaches the two-year anniversary of the Consumer Product Safety Improvement Act of 2008, which was enacted in August 2008 and went into effect February 10, 2009, it continues to face many unresolved issues.

Trove Of Toys Worth Millions Up For Auction. 1/20/2011 — A collection of more than 35,000 toys, including rare and valuable miniature trains, is to be sold by Sotheby's in a single lot and could fetch tens of millions of dollars.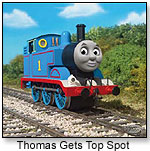 Thomas the Tank at the Top. 1/20/2011 — For the 11th year in a row, NPD Group has ranked "Thomas & Friends" the number one pre-school property in the UK, according to Licensemag.com. This year, it was also named the number one property in the US, Germany, Australia, Korea, and Japan. The ranking is based on EPOS data for toy sales gathered from major retailers. "2010 was an exceptional year for Thomas at retail and today's results cement the brand's position as the continued number one choice for pre-schoolers," said Rick Glankler, senior vice president of global brand management for the Thomas & Thomas Division of HIT entertainment.

Mr. Potato Head Unveils New Looks. 1/20/2011 — PPW Toys, under license from Hasbro, will be introducing new collectible Mr. Potato Head figure sets at Toy Fair 2011, according to Licensemag.com. Including figures based on popular shows and films, such as Star Trek and "The Wizard of Oz," PPW business manager Dean Gorby said that "by combining classic brands with one of Hasbro's beloved characters, we appeal to collectors of all ages."

Target Names President of Canadian Ops. 1/20/2011 — Target named Tony Fisher president of Target Canada. In this position, Fisher will be responsible for team-building, establishing headquarters and leading day-to-day operations of the store's recently announced expansion into Canada.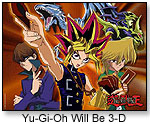 4Kids Presents Yu-Gi-Oh! Movie in 3D. 1/20/2011 — 4Kids Entertainment and Nihon Ad Systems partnered with Cinedigm Digital Cinema to release the animated movie Yu-Gi-Oh! 3D: Bonds Beyond Time in digital theatres across the U.S. Yu-Gi-Oh! 3D: Bonds Beyond Time is the world's first full-length animated feature to be drawn by hand and then rendered into 3D for the big screen.

Nintendo 3DS to be Released March 27th. 1/19/2011 — Nintendo 3DS, the first 3D game system than does not require special glasses in order to experience the 3D visuals, will be released March 27th, according to a press release. The game system features motion sensors so players can play games based on the movement of their bodies. It can play music and connect to wireless internet; and, customers who have previously purchased games online for past models of Nintendo DS will eventually be able to download those onto their new Nintendo 3DS systems.

BBC's Doctor Who Builds New Toy Line. 1/19/2011 — BBC Worldwide announced a major new deal to bring Doctor Who into the construction toy market for the first time. The deal is with Character Options' new construction division, Character Building, and the first products are scheduled to hit stores this spring.

Universal Announces Global Licensing Deals. 1/19/2011 — Universal Partnerships & Licensing announced its latest deals for entertainment properties, including Woody Woodpecker, Curious George and Scarface.

TIF to Hold Toy Bank Collection during Toy Fair 2011. 1/19/2011 — The Toy Industry Foundation (TIF) will once again cap off the American International Toy Fair with a Toy Bank collection on Thursday, February 16, 2011.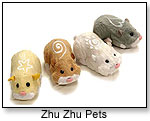 Giochi Preziosi Named Master of Pocoyo, ZhuZhu. 1/18/2011 — Italian toy company Giochi Preziosi has been named the master toy distributor for Pocoyo in Italy, and the master toy licensee for Zhu Zhu Pets in continental Europe. According to Licensemag.com, The Pocoyo line of products will be introduced to the market in Spring 2011, and will include action figures, plush, vehicles, and general toys. Giochi Preziosi is planning a wide variety of products for Zhu Zhu Pets, including consumer electronics, footwear, collectibles, plush, and more.

Barbie and Sasha Battle Again. 1/18/2011 — Toymakers Mattel and MGA go back to court today to fight over ownership of the lucrative and sexy Bartz doll line, according to the Los Angeles Times.

Canadian Government Takes Action to Reduce Children's Exposure to Phthalates. 1/18/2011— Today, the Honourable Leona Aglukkaq, Minister of Health, and Pierre Poilievre, Member of Parliament for Nepean-Carleton, announced new regulations that will restrict the use of six phthalates in toys and child care articles in order to limit exposure to children and infants.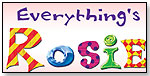 Everything's Rosie for Jumbo. 1/18/2011 — Jumbo Games signed a deal with V & S Entertainment to produce a range of games and puzzles for the pre-school show, "Everything's Rosie," to launch beginning this Autumn.

Kohl's Offering Eric Carle Books and Plush Toys. 1/18/2011— Kohl's Department Stores announced that from now through the end of April, it features classic story books from children's author and illustrator Eric Carle through the Kohl's Cares cause merchandise program.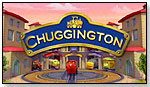 Ludorum Names New VP to Support Chuggington. 1/17/2011— Ludorum announced the appointment of Kirsten Fallon as vice president of retail marketing and development for the U.S. Fallon will be based in Ludorum's New York office, and oversee retail development for Chuggington. She will report to Maureen Taxter, senior vice president of consumer products.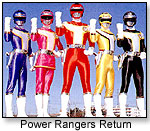 Power Rangers Return. 1/17/2011— The popular tv series will be airing on Nickelodeon beginning February 7th, according to Licensemag.com. "Power Rangers Samurai" is brought to the silver screen by the original creator and producer of the show, Haim Saban. "Power Rangers Samurai" follows five new rangers who must master the Samuri Symbols of Power, to gain command of Fire, Water, Sky, Forest and Earth.

TIA Co-Signs NAM Letter to CPSC Requesting Extension of Stay of Enforcement for New Testing Rules. 1/17/2011— On January 10th, 2011, the Toy Industry Association (TIA) joined with 32 other associations organized by the National Association of Manufacturers (NAM) to submit a letter to the Consumer Product Safety Commission (CPSC) requesting a one-year extension of the stay enforcement of the testing and certification requirements with regards to the lead substrate standard of the Consumer Product Safety Improvement Act (CPSIA). Currently, the expiration of the stay is February 10th, 2011.

Golden Globes: Toy Story 3 Wins Best Animated Film. 1/17/2011 — Director Lee Unkrich accepted last night the Golden Globe for best animated film for Toy Story 3, the highest grossing film in 2010.

Disney bags test high for lead. 1/17/2011 — The Walt Disney Co. on Thursday said it was looking into claims that a line of reusable bags that bear images from "Toy Story" and "Cars" contain 15 times the level of lead allowed in children's products.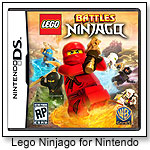 Warner Bros. Announces New Lego Battles Game. 1/14/2011 — Warner Bros. Interactive Entertainment and TT Games will release "Lego Battles: Ninjago" for Nintendo DS, the follow-up title to the original Lego Battles videogame. The game will hit stores in Spring 2011, while Lego Ninjago will be released starting today.

Blue Plate Media Announces its 4th Annual Media Lounge at Toy Fair 2011. 1/14/2011 — Leading media executives from Blue Plate Media (BPM) Services will be offering no-cost media consultations aimed at simplifying the media buying process on Tuesday, February 15th from 8:30 a.m. to 5:30 p.m. during the American International Toy Fair. The Blue Plate Media Lounge, located in Room 1C01 at the Jacob K. Javits Convention Center, will be a designated area for toy manufacturers and marketers to meet and exchange ideas with traditional and new media providers.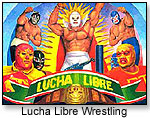 One Entertainment Named Lucha Libre Licensing Agent. 1/14/2011 — One Entertainment has been named the exclusive licensing agent for Lucha Libre, the famous Mexican wrestling league, according to Licensemag.com. They plan to develop a full range of merchandise, from toys to food to stationary. "Lucha Libre has long crossed over mainstream popular culture through the quirkiness of its environment, memorable movies, and striking visuals," said David Gebel, managing partner of One Entertainment. "This brand triggers a sense of culture, tradition, and honor."

Hasbro Holiday Sales Miss. 1/14/2011 — Hasbro Inc (HAS.O) said quarterly sales dropped unexpectedly as demand in the United States petered out at the end of the holiday selling season, and the No. 2 U.S. toy company's shares initially fell more than 5 percent.

Target Goes to Canada. 1/14/2011 — Target aquired the leaseholder interests to 220 sites in Canada owned by retail chain Zellers, according to WebWire. The $1.825 billion purchase will allow Zellers to sublease many of the locations for the next year or so, with Target opening its first stores in 2013.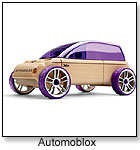 Manhattan Toy and Asobi Battle for Automoblox. 1/13/2011 — Mahattan Toy, which has been the exclusive distributor of Automoblox worldwide since 2009, has issued a statement regarding the appointment of Asobi as the distributor of Automoblox. The statement, as published in Toys 'n' Playthings, goes on to say that Automoblox may try to sell their product directly through other distributors, but as Manhattan Toy feels this is a breach of their previous licensing agreement, the issue will have to be settled in court. In the meantime, Manhattan Toy plans to continue to operate under the terms of their current licensing agreement.

Cronin, Bliss 'Diary' Series Heading to Stage and Screen. 1/13/2011 — Doreen Cronin and Harry Bliss's bestselling series of diary-style picture books—Diary of a Worm, Diary of a Fly, and Diary of a Spider—is jumping from the page to the small screen and the stage. HIT Entertainment has acquired rights to develop the series into an animated TV program, in a deal brokered by Holly McGhee of Pippin Properties and Jason Dravis of Monteiro Rose Dravis Agency.

US wholesale prices pushed up by higher energy costs. 1/13/2011 — US wholesale prices saw their biggest increase in 11 months in December, led by higher energy and food costs, official figures have shown.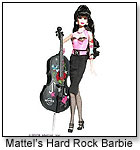 Danish Rockstar Sues Mattel. 1/13/2011— Patricia Day, lead singer of Danish band HorrorPops, claims that Mattel used her likeness to design "Hard Rock Barbie," without seeking her permisson. According to Reuters, Day claims that her goal as a musician is to fulfill her "desire to redefine women's roles in the rock 'n roll scene — a vision that runs contrary and antithetical to everything for which Mattel's Barbie doll line stands." Day is seeking punititve damages and injunctive relief.

Disney to Open New Stores. 1/13/2011 — Disney has announced that it will be opening 8 new stores in North America and will bring their stores to three new European countries in 2011, according to Licensemag.com. Jim Fielding, president of Disney Stores Worldwide, said "The future of Disney Store is brighter than ever as we expand our reach by opening in new markets, leverage the latest technology to enhance the guest experience and improve efficiency, showcase incredible new Disney content, and bring a magical Disney experience to local communities everywhere." They are also bringing a new design to their existing stores.

Target to Open 21 New Stores in 2011. 1/13/2011 — Target is pleased to announce its new store openings for 2011. The 21 stores cover 13 states, including five stores in California, a fourth store in Hawaii and a SuperTarget in Minnesota.

Dream Theater Wins Rights to Bob the Builder; Thomas & Friends. 1/12/2011 — Entertainment company Dream Theater has won the exclusive licensing and merchandising rights to Bob the Builder and Thomas & Friends in India, Pakistan, and Sri Lanka. According to Licensemag.com, Hit Entertainment appointed these properties to Dream Theater. Both properties air on Cartoon Network in India and in several other countries, and are broadcast in multiple languages. A line of back to school supplies, apparel, luggage, and stationary is being planned and should be available in larger chain and kids' stores throughout India.

Jakks Pacific unit in Baby Genius license deal. 1/12/2011 — Toy company Jakks Pacific Inc. said Wednesday that its Tollytots unit signed a license deal with Pacific Entertainment Corp. to create a new line of Baby Genius musical and early learning toys.

4Kids Entertainment Chairman and CEO, Alfred R Kahn, Retires. 1/12/2011— Kids Entertainment, Inc. (Pink Sheets: KIDE), the global children's entertainment and merchandise licensing company, announced today that its long time Chairman and Chief Executive Officer, Alfred R. Kahn has retired and will be leaving the company today. The Board of Directors has appointed Director Michael Goldstein as the interim Chairman of 4Kids. The company will be conducting a search for a new CEO.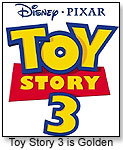 Woody Grabs Golden Tomato. 1/12/2011— According to the NY Post, Pixar's "Toy Story 3" was awarded a Golden Tomato by the website RottenTomatoes.com, for being the best-reviewed film of the year. The site compiles reviews from critics and tabulates the percentage of favorable ones; the site collected positive reviews from 99 percent of critics for "Toy Story 3"; "The Social Network," received a score of 97 percent and received a Golden Tomato for best-reviewed drama.

Former Mattel Employee Admits Copying Docs.

1/12/2010

— Jorge Castilla, a former employee at Mattel, plead guilty on Tuesday to copying confidential company documents after he'd accepted a job at rival toy company, MGA. He was sentenced to either three years' probation, 30 days in county jail, or 120 hours of community service by the Los Angeles County Superior Court, according to the Los Angeles Times.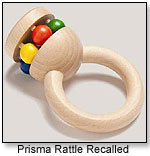 CPSC Recalls Following Items. 1/12/2011 — The U.S. Consumer Product Safety Commission, in cooperation with the company named below, has announced a voluntary recall of the following items: 1,500 of the Prisma (style 10331) and Duo (style 10333) style wooden baby rattles with multi-colored beads by Kid O Products, LLC, due to choking hazard. Product was sold in specialty stores from November 2010 through December 2010 for about $12. Customers can return items to store where purchased or send to Kid O Products for a full refund.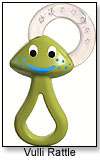 CPSC Recalls Following Items. 1/12/2011 — The U.S. Consumer Product Safety Commission, in cooperation with the companies named below, has announced a voluntary recall of the following items: About 7,000 of the Cool-it Soother by Vulli, distributed by Calisson, Inc. The teething ring is clear with a green handle and was sold at small children's specialty stores nationwide and online at www.amazon.com from January 2008 through November 2010 for about $10. Mold can grow inside the ring if punctured, causing an ingestion risk for children. Customers can return to Calisson for a free replacement teething ring.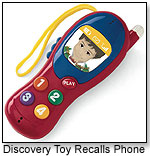 CPSC Recalls Following Items. 1/12/2011 — The U.S. Consumer Product Safety Commission, in cooperation with the companies named below, has announced a voluntary recall of the following items: 2,900 in the United States and 700 in Canada of Discovery Toys' Toddler Talk Toy Mobile Phones, model 1231 only. The antenna can break off, posing a choking hazard. They were sold by Discovery Toys Educational Consultants nationwide from September 2010 through November 2010 for about $18. Customers should contact Discovery Toys directly for instructions on returns/replacements.

December 2010 US Online Retail Sales Up 12 Percent Over 2009, Reports IBM. 1/12/2011 —
The U.S. online retail sector delivered double-digit growth in December 2010 compared to the same period last year, according to analytics-based findings by IBM . IBM's findings expand on the company's earlier report that both Black Friday 2010 and Cyber Monday 2010 delivered strong double-digit growth over 2009.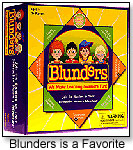 Blunders Is One of Kathy Lee's "Favorite Things." 1/12/2010 — On the December 27th edition of the Today Show, Kathy Lee Gifford named the board game Blunders, by Successful Kids, as one of her "favorite things." Blunders teaches kids manners in a fun way; instead of being instructed, they get to teach the mannerless characters how to act appropriate and win an invitation to a pool party. Creator Aimee Symington was one of the new inventors chosen by TDmonthly Magazine for its upcoming documentary "Toy Frenzy!" Blunders also offers a series of Manners Mats -- disposable placemats that teach kids different ways to be polite.

US sets up consumer product safety office in China. 1/11/2011 — The U.S. Consumer Product Safety Commission will set up its first office outside the United States in China in a bid to reduce the amount of dangerous products reaching the American market. Commission head Inez Tenenbaum told reporters Monday the "history-making" office also aims to make it easier for the U.S. to raise concerns with the Chinese government about product safety problems, such as faulty drywall and toxic metals in toys.



Living Dead Dolls Celebrate 13 Years Of Terror. 1/11/2011— The world's longest continually running line of horror-themed collectible dolls is celebrating its 13 year anniversary, according to a press release. Started in New Jersey, the line has churned out over 20 regular series, as well as 12 series of Living Dead Dolls Presents. They are planning 13 events, "each tied to the often feared 13th day of each month," to celebrate their 13th anniversary.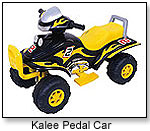 Beanstalk Brings Kalee to Auto Partners. 1/11/2011 — Beanstalk expanded its presence in Asia by signing a license agreement with Kalee Children's Products, a leading manufacturer of ride-on toys and other children's products, for several of its automotive clients.Kalee will develop pedal ride-on toys to be sold worldwide. Models available will include the Ford Focus and Volvo C70, and will launch at retail in spring 2011.

Toy-makers told to cut back on packaging. 1/11/2011 — Bulky packaging around items often given as Christmas presents such as toys, household appliances, mobile phones and other retail goods will be cut for the first time under Government plans, The Daily Telegraph can disclose.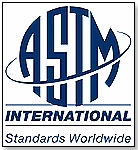 ASTM International Names New Chairman of the Board. 1/11/2011 — Catherine "Kitty" Pilarz, currently the senior director of Mattel and Fisher-Price product safety, has been named the 2011 ASTM Chairman of the Board of directors, according to a press release. She has been a member of the board since 2006, and serves on several sub-committees. The ASTM is one of the world's largest standards developing organizations. They are responsible for the federally mandated standard of toy safety, ASTM F963.

Hong Kong Toys & Games Fair Opens Today. 1/10/2011— Four trade fairs opened today in Hong Kong, including what is Asia's biggest toy fair, according to a press release from the Hong Kong Trade Development Council. The Toys & Games Fair, Baby Products Fair, International Licensing Show, and International Stationary Fair have attracted 2500 participants from all over the world. The Toys & Games Fair alone has about 1,950 participants from 41 countires. The book "Toy Town," about Hong Kong's toy industry, is set to be launched at the opening day networking reception.

Speech by FS at Joint Networking Reception of Toys &Games Fair and Baby Products Fair. 1/10/2011— Following is the speech by the Financial Secretary, Mr John C Tsang, at the Joint Networking Reception of the Hong Kong Toys and Games Fair, Hong Kong Baby Products Fair, and the launch of the "Toy Town" book at the Hong Kong Convention and Exhibition Centre today (January 10).

Tails of Abbygail Wags It Up on CBS. 1/10/2010 — "The Tails of Abbygail," written and produced by Terri Lynn Link, one of the documentary subjects in TDmonthly's upcoming "Toy Frenzy!" documentary, was picked up by a local (Portland, Ore.) CBS affiliate to air on Sunday mornings at 6:30 a.m. "Abbygail" is a live-action story starring an adventurous Jack Russell Terrier and all of her animal friends. No humans appear onscreen, though Link's new granddaughter Ella is scheduled to appear in an upcoming episode. Terri's goal is for at least 1 million children to watch and learn from Abbygail and her friends. She's been working relentlessly since her Toy Fair debut in 2006 to bring Abbygail's lessons on water safety, stranger danger and other safety-related subjects into children's lives. A new plush toy of Abbygail is coming soon.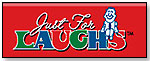 Incredible Novelties Inc. Brings Just For Laughs to Canada. 1/10/2011— Incredible Novelties Inc. has brought to Canada for the first time the Just for Laughs product line from the United States, according to a press release. Their vision is to become a market leader for this segment. The entire product line, which ranges from singing plush, slap bands, scented stickers, build a straw and more, will now be available in Canada.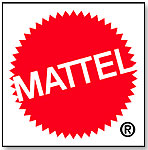 Mattel to Webcast 2010 Fourth Quarter and Full Year Financial Results. 1/10/2011— Mattel, Inc. (NASDAQ: MAT) today announced that it will webcast its quarterly conference call on Wednesday, February 2, 2011, at 8:30 a.m. Eastern time (5:30 a.m. Pacific time). Led by the company's chairman and chief executive officer, Robert A. Eckert, the conference call will cover the company's 2010 fourth quarter and full year financial results, which will be released prior to the call.

Iraqi Health Ministry Calls For Toy Gun Ban. 1/10/2010 — According to the New York Times, The Ministry of Health in Iraq is campaigning to ban the sale of toy guns to children. The weapons cause eye injuries and encourage children to focus on violence and power. "All they want to play with is the games that express power and violence," he said.

Toys Account for 43 Per Cent of Chinese Product Recalls. 1/10/2011— Overall product recalls in the UK have jumped 12 per cent to reach a record high... Faulty Chinese products continue to pose a problem, representing 62 per cent of consumer recalls, with toys making up 43 per cent of all Chinese product recalls.

U.S. lowers limits for fluoride in water. 1/07/2011 — Government officials lowered recommended limits for fluoride in water on Friday, saying some children may be getting tooth damage from too much.Fluoride is added to the water supply in most communities because it can prevent and repair tooth decay. But health and environment officials said Americans get fluoride in so many sources now, such as toothpaste and mouth rinses, that it makes sense to lower levels.

Toys"R"Us, Inc. Announces 2010 Holiday Sales. 1/07/2010 — Toys"R"Us, Inc. today announced its total sales and comparable store sales for the month of December and the 2010 holiday season. For the month of December, the U.S. Domestic segment's total sales grew by 5.4%, driven by new stores including Toys"R"Us Express locations and comparable store sales growth of 2.2%. For the nine-week holiday season, the Domestic segment's total sales grew 5.3%, also including a comparable store sales increase of 2.2%.

Retail Sales Soften in December. 1/07/2011— Same-store sales in December increased 3.2 percent, representing a decline from the strong performance in November of a 5.6 percent gain in comp store sales, reports Kantar Retail. However, December sales were slightly better than the 3 percent gain in 2009.

Sephora Launches Hello Kitty Beauty Line. 1/07/2011 — Sanrio Inc. announced in a press release that it has collaborated with beauty retailer Sephora and will be releasing a line of cosmetics inspired by Hello Kitty in January 2011. The line includes cosmetics, brushes, make up bags, and accesories inspired by Hello Kitty, and will be available exclusively at Sephora.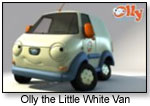 Licensing drive kicks off for Olly the Little White Van — Licensing.biz reports that Ideas at Work's Olly the Little White Van, a vehicle-led animation consisting of five-minute shorts set to come out later this year, is being bolstered with the signing of Hornby as their master toy partner. Hornby has signed a four-year deal, during which it will produce die-cast, push-along, friction powered and r/c vehicles, play-sets and character figurines, Hornby and Scalextric sets and jigsaw puzzles. The toys are expected to be available early 2012.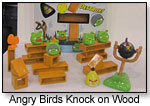 Angry Birds becomes a Board Game. 1/7/2011 — Titled Angry Birds Knock on Wood, the popular 2010 mobile phone app game has been translated into a physical board game consisting of 14 building blocks, three birds, four pigs, 56 mission cards, and one launcher. Produced by Mattel Inc., it is expected to launch in May 2011 with an MSRP of $14.99, as reported by Kotaku.

Avatar Expands Licensing. 1/06/2011 — In lieux of the announcement of two Avatar sequels, Fox Consumer Products continues to expand their licensing of the highest grossing movie of all time. They have announced partnership with Ravensburger for a line of puzzles and Rubie's Costumes for a line of Avatar-themed accessories and costumes.

Mattel Claims Against MGA Limited. 1/06/2011 — As reported by the LA Times, a federal judge has ruled that Mattel can only seek infringement damages for the four original Bratz dolls and 2 subsequent versions. The retrial between the two companies is set to begin this month.

RC2 to Expand Chuggington in U.S. 1/6/2011 — As reported by Zacks.com, with heightened consumer demand for their Chuggington die-cast toy line, RC2 Corporation is planning retail expansion of this line to international sales and a partnership with MEGA Brands Inc. to produce Chuggington-related products for worldwide distribution later this year.

Pixel crowns Mind Orchard and LEGO People's Champ. 1/6/2011 — The Pixel Awards annually honor websites that "have shown excellence in web design and development," and have awarded LEGO Company's LEGO City Fire Academy the People's Champ honors, according to a press release.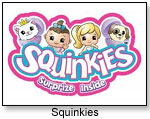 Blip Toys Licenses Worldwide Multi-Platform Video Game Rights for Squinkies Brand to Activision Publishing. 1/5/2011 — Blip® Toys, the innovative toy company behind the hugely successful line of Squinkies™ collectible figures, has granted Activision® Publishing, Inc. the exclusive worldwide rights to develop, manufacture and distribute video games based on the Squinkies brand and characters. The agreement covers entertainment software products across multiple platforms such as handheld, console and connected platforms, as well as PC and mobile devices.

THQ Signs Multi-Year Licensing Deal With Toy Maker Mattel. 1/5/2011 — THQ said Wednesday it signed a multi-year deal with toy maker Mattel to develop and publish games based on toy brands including Barbie, Hot Wheels and Fisher-Price to target kid and family audiences.

Mattel appoints Bryan Stockton to the position of Chief Operating Officer. 1/5/2011 — As reported by The Wall Street Journal, Mattel Inc. has appointed Bryan Stockton, the president of its international business, to the position of chief operating officer. His responsibilities include overseeing day-to-day operations.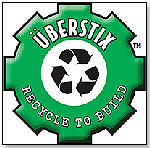 Uberstix Radicalizes Business. 1/4/2011 — If you think you knew eco-friendly, think again. Three weeks before Xmas, Uberstix stopped printing instructions for their building kits, ceased manufacturing individualized boxed kits and relaunched their website with free instructions for every model of plane, boat, catapult and skyscraper that they make. They created new starter kits that come in plain corrugated boxes and also sell bulk parts online. Each week, they release new models on their website, along with free instructions. Their previous, traditional business model "limited what we could do," founder Dane Scarborough explained to TDmonthly Magazine. Selling individualized prepackaged kits forced them to be conservative with the number of models they could launch each year. Now, there are no limits. They've also cut down on waste, nearly eliminated the use of ink, and made their kits even more affordable for kids of all income levels. "No one has ever done this before," continued Scarborough, but the implications for all manufacturers are profound, especially because the new approach has quickly caught on with their customers, both consumer and retailer. The radical, creative thinking evinced by their latest approach to business is also promoted by the Uberstix kits themselves. Like all building kits, Uberstix develop kids' spatial and problem-solving skills. But because Uberstix encourages kids to use found materials and even other brands of building kits to connect with their pieces, parents and teachers have told Scarborough that Uberstix also promotes "thinking in a free-association manner." His favorite comments come from parents who tell him their kids walk around the house looking for "things to connect to Uberstix, It's a quantum leap from following instructions to thinking about possibilities," summed up Scarborough. Check out the relaunched site and all its possibilities at www.uberstix.com.

Aurora Turns 30 in 2011. 1/4/2011 — Plush toy and gift manufacturer Aurora World Inc. will celebrate its 30th anniversary in 2011. In celebrate its anniversary, the company will host an invitation-only VIP gala to kick off Toy Fair and release a limited edition 30th anniversary teddy bear line to be unveiled at the show.

DQE in 'Jungle Book' deal with Mookie Toys. 1/4/2011 — DQ Entertainment has entered into an exclusive toy licensing agreement for its 3D animated series 'The Jungle Book' with UK-based Mookie Toys.

American Girl releases first-ever Hawaiian doll in doll line. 1/3/2011 — Doll company Pleasant Company, a subsidiary of Mattel and makers of the American Girl doll line, has debuted Kanani Akina, the very first Hawaiian doll in the line, as reported by Star-Advertiser.

Scholastic debuts children's book apps for iPad. 1/3/2011 — According to a press release, Scholastic Media will debut today its first new children's book apps designed specifically for the iPad. It will be Scholastic's first entry into the children's book app marketplace.

Etikoppaka toy industry on verge of closure. 1/3/2011 — The softwood lacquerware toy business is facing crises that include government apathy, stringent export norms and rising input costs.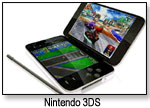 Nintendo warns 3DS may cause damage to children's eyesight. 12/31/2010 — Nintendo's upcoming 3DS, a handheld game console designed to deliver 3-D gaming, warns that children under 6 years of age should not play 3-D games on the device citing it may have adverse effects on the development of eyesight in young children, The Wall Street Journal reports.

Amazon brings book lending to Kindle. 12/31/2010 — Amazon, in its effort to compete against Barnes & Noble's Nook, is now also offering a "Loan this book" option for the Kindle.

Rothley teenage toy inventor 'speechless' about success. 12/31/2010 — A toy designed by a teenager from Leicestershire has proved to be a Christmas sell-out for the internet company who funded its production.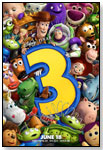 'Toy Story 3' named highest-grossing film of 2010. 12/30/2010 — Pixar movie Toy Story 3 has been named the highest-grossing film of 2010. The final installment in the franchise raked in over $1.06 billion (£686 million) at the worldwide box office following its summer release.

Middleton Doll changes name to FirsTime Design. 12/30/2010 — The Middleton Doll Co. will change its name to FirsTime Design Limited after shareholders approved the change at the company's annual meeting last week.
THIS BANNER IS AN AD:
---
---