---
What We Want From Toy Fair
Retailers Give Their Wish List of Toys
With additional reporting by Chris Lundy, Marie Raven and Brenda Ruggiero

When TDmonthly Magazine's regional correspondents first surveyed retailers across the country about their Toy Fair plans in 2006, roughly half said they were planning to brave potential blizzard in their quest to find something new and different. Despite the subsequent economic crash, the proportions in 4Q 2010 were similar: Of 15 specialty toy store owners, seven are headed to New York, seven are refraining, and one is undecided.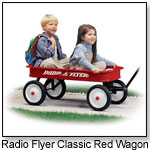 Here's what the travelers are hoping to find:

"Reasonably priced tricycles that I could stock and compete with Radio Flyer and Kettler, because those are great products but I can't compete with the mass," wished Karen Leppman, owner of Finnegan's Toys and Gifts in Portland, Ore.

"I'm looking for things that can be twisted and turned to be mathematically pleasing," shared Gini Wingard-Phillips, math evangelist and owner of Math 'n' Stuff in Seattle. "Years ago, I walked into a booth and picked up one of their tiny pigs and thought, 'This is perfect; it's a probability piglet!' They looked at me like I was insane, but I've sold thousands of them."

"Doll stuff: beds, strollers — we need lots of that," Barbara Fineblum, owner of Barston's Child's Play in Baltimore told TDmonthly.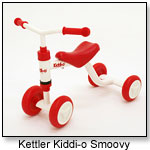 "We focus a lot on games — it's the best place to see the breadth of games. We have staff members who go just to play games," said co-owner of JaZams in Pennington, N.J., Dean Smith.

Gladys Griffin, owner of the Main Street Toy Shop in Columbus, Ga., will be looking for bath toys, items for younger children, and wooden toys.

Lynda Blankenship of Smart Toys & Books in Knoxville, Tenn., is looking for products that are new and different, but simple. An example she used is a cardboard folding chair that can hold up to 200 pounds.

Things that appeal to adults as well as kids are on Maryalice Miner's list. "Men, especially, like toys. They want to play with the toys with their child," pointed out the co-owner of Miner's Doll & Toy Store in Ocean Springs, Miss. Some examples that have worked well in the past for Miner are Bruder trucks, Marky Sparky Faux Bow and Sophie the Giraffe.

At the Toy Castle in Jonesboro, Ark., John Deere products are their top-sellers, so manager Nathan McKelvey will be looking for toys and games with that kind of rugged, outdoor theme.

What are you looking for? Check out TDmonthly's Toy Fair Preview articles to find that perfect toy or game for your 2011 stock. And if you can't get to Toy Fair yourself, don't worry! TDmonthly's video crew will be going to the show and bringing you back lots of new toy demos to watch. See you in New York!

Writer's Bio:
ALISON MAREK is an award-winning writer, director and cartoonist whose work has been published by Fairchild Publications and DC Comics (Piranha Press), broadcast on Showtime and other cable networks, and viewed worldwide in film festivals. See her short films and print work on www.alisonmarek.com. Watch her nefarious villains in the web series www.MuggsMovers.com. Get inspired by her cartoons "Daily ARFFirmations to Unleash Your Inner Fido" at www.ARFFirmations.com. Phew! And then ...
Read more articles by this author
THIS BANNER IS AN AD:
---
---