---
The New EU Toy Directive and its Impact on Manufacturers and Importers
Manufacturers and Importers in EU and Beyond Must Ensure Compliance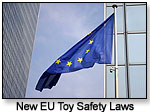 New and more stringent EU legislation on toys is presently being phased in. It places greater transparency on manufacturers, requiring them to write detailed documentation about their products, their components and ingredients, and to provide safety/risk assessments. Children naturally play with toys in a highly intimate manner, exposing themselves to potential dangers in ways that adults would never dream of doing. The new EU directive is designed to protect children and ensure safety regulations are transparently complied with.

Children use toys in ways that involve close bodily contact, potentially causing skin irritation or allergic reactions. Infants also commonly explore toys with their mouths and so may suck on and swallow potentially harmful coatings and dyes. Children are also sometimes quite destructive and often break their toys, revealing parts that the manufacturer assumed were safely shielded from them.

To avoid exposing our children to these potential dangers, it is vital that toys receive much more thorough checking than other products. The EU has shown itself to be very good at producing solid protection for consumers by strictly regulating what is allowed to be sold in Europe. Replacing the 20-year old directive 88/378/EEC, the new Toy Safety Directive 2009/48/EC (TSD) was published on June 30, 2009 in the Official Journal of the EU and it became official on July 20, 2011. However, to become a legal document in the Member States of the EU, the directive then had 18 months from the OJEU publication to be enacted by the individual national legislations. Most of the countries have already transposed the Directive into national legislation.

Transitional Periods:

The first transitional period of 2 years expired. Since July 21, 2011, the directive 2009/48/EC is applicable for all requirements except the chemical requirements.
For chemical requirements, there is a transitional period of 4 years (until July 20, 2013), during which time the old directive's chemical requirements remain applicable. However, performing a safety assessment of chemical hazards became a requirement as of July 20, 2011.

Changes / New Obligations for Manufacturers

EC declaration of conformity: The directive requires an EC Declaration of Conformity (DoC) to be drawn up by the manufacturer for each product. This declaration, along with all technical documentation, must now be kept on file by the manufacturer for ten years after placing the product on the market. As well as the DoC, product usage instructions and safety information must also be included.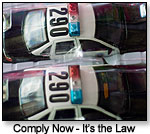 Safety and risk assessments: The directive specifies that safety and risk assessments must now be carried out. Manufacturers are obliged to identify all hazards a toy may represent. The assessment must form a part of the technical documentation.

Production control: Internal production control is based on the manufacturer's own responsibility and requires self-verification and a monitoring of the manufacturing process by the manufacturer, in order to ensure compliance of the manufactured product.

New chemical requirements: These extend existing EU directives, including REACH regulation for chemicals and mixtures that are specifically used in toys, such as crayons, finger paints and the dyes used for textiles and leather. The requirements go even further in restricting carcinogenic, mutagenic and repro-toxic (CMR) substances and fragrances not already covered in existing directives.

Toy traceability: Furthermore, products must be marked with the name and address of the manufacturer and the importer, as well as being assigned a relevant product type, batch or serial number, and a CE mark.

For manufacturers to comply successfully with the new requirements, it is important that they understand all the requirements of the directive. To assist with compliance, the European Commission has provided a TSD Explanatory Guidance Document.

Focus on Technical Documentation

Manufacturers must necessarily ensure that products are designed and manufactured in accordance with safety requirements. A detailed description of product design and manufacture must be provided. This description must cover the manufacturing process, age grading suitability and the intended product use. A general description and color picture of the product must also be included, along with product manufacturing and storage addresses. Furthermore, packaging guidance and safety instructions must be provided, along with test reports and, if relevant, an EC type examination certificate.

Manufacturers are further expected to ensure that products continue to conform to the requirements of the directive, especially in the case of modifications to the toy's design. Essential to compliance with the new technical documentation requirements is the inclusion of a Bill of Materials (BOM) with the manufacturing documentation of each product. The BOM must specify relevant substances and components for each part or material included in the toy. It must also, where needed under REACH, include Safety Data Sheets (SDS).

A further guidance document, specifically addressing the technical documentation required, has also been published by the European Commission. Read it here

Safety Assessment of All Toys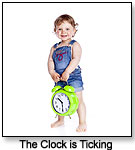 A Safety Assessment Process is another new requirement. Manufacturers must identify any chemical, physical, mechanical, electrical, fire, hygiene and radioactivity hazards that a toy may present.

The Clock is Ticking

In conclusion, the onus is squarely on manufacturers and indirectly on importers to ensure compliance, whether the manufacturing base is within or beyond the EU. The clock is certainly ticking when it comes to full compliance, with the new requirements (except chemical requirements) already in force and less than two years to go before the chemical requirements must be met.

Writer's Bio:
Nina Pratt is Senior Techonologist at SGS Consumer Testing Services. SGS develops test methods and provides consultancy for toy manufacturers. SGS is able to assist toy manufacturers and importers with services designed to ensure compliance with the new directive. These services include the Bill of Materials (BOM) review, the preparation and review of Classification, Labelling and Packaging (CLP) notification dossiers, the preparation of Safety Data Sheets (SDS), Substances of Very High Concern (SVHC) screening - as per REACH regulation requirements - as well as risk assessment and factory audits, as per the requirements of the new legislation. Find more info on SGS Toy Testing Services at: www.sgs.com/toys
Read more articles by this author
THIS BANNER IS AN AD:
---
---