---
October Holiday Preview - Specialty Retailers' 15 Anticipated Hits
Construction, Ride-Ons, and Games Lead the Pack
Big box stores around the country are releasing their hot toy lists for the 2011 holiday season, but if you sell specialty, lists featuring high-ticket mass-market items aren't helpful for your store. That's why we decided to ask other specialty store owners about the items they anticipate will be bestsellers for the upcoming holiday season.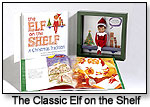 June Hargrove, co-owner of Black Forest Books & Toys in Charlotte, N.C., told TDmonthly that in the months leading up to the holidays, Christmas-themed books are one of her best sellers. Other Christmas-themed items that sell well are toys from CCA and B LLC's Elf on the Shelf line. Andrea Scartozzi, from Hardware Toys in Paoli, Pa., said that "Elf on the Shelf usually sells well. We got 48 last year, and we sold them all. It's a precursor to Christmas."

Nine of 13 retailers surveyed mentioned a construction toy as their anticipated best seller. The Laser Pegs line from LASER PEGS VENTURES LLC, which had items on three of our Top-10 Most-Wanted lists in 2011, was mentioned by two of the thirteen retailers we spoke to. "I think the Laser Pegs line will continue to do well here," Joe Berardoni, owner of Pun's Toys in Brynn Mawr, Pa., told TDmonthly. Lisa LeStrange, owner of Lucky Duck Toys in Wayne, Pa., agreed. "Laser Pegs are new and cool," she said. LeStrange also has a good feeling about Automoblocks from MANHATTAN TOY, Magnatiles from VALTECH CO., and Snap Circuits from ELENCO, which are currently selling well at her store.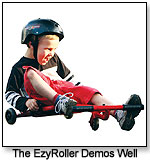 Active and ride-on toys that can be demoed in-store are also being hailed as future hits. Nathan McKelvey, manager of Toy Castle, LLC in Jonesboro, Ar., said that he expects to sell between 250-300 EzyRollers by EZYROLLER LLC this year. "Traditionally, it's the holiday season's best seller in terms of dollars. We demo it heavily, and kids ride it inside the mall," he told TDmonthly. Elmer Carranza, assistant manager at Doodlehopper 4 Kids in Falls Church, Va., agreed. "They're really fun to ride on," he said, estimating that they'll sell 2-3 dozen this holiday season.

Another active toy that is expected to be a hit is Ready, Set, Stilts by ALEX-PANLINE USA. "They have sold well through the summer, and every kid has put it on their 'wish list' in the store," Mary Hornem, owner of J. Christopher Toys & Gifts in Jonesboro, Ar., told TDmonthly.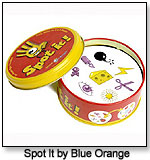 Games make great gifts, and BLUE ORANGE's unstoppable hit Spot It is expected to be a best seller this season. Spot It has been on eight of TDmonthly's Top-10 Most-Wanted lists since its release in 2010 and has continued to be a best seller. "Spot It is still going super strong... It's price is perfect and it's packaging is great. You can slip it into a handbag. It's everything you want in a card game. I have people who buy it for the kids and grandkids, then come back and buy it for themselves. I'll probably sell half the year's sales (160) in December," Dean Smith, co-owner of JaZams in Pennington, N.J., told TDmonthly.

Screwball Scramble from TOMY is expected to be a holiday hit at Science Safari in Cary, N.C., according to Owner John Blair. He expects to sell 18-20 units of the game, which is similar to a manual pinball machine. Blair also anticipates that toys from mass-market brand PLAYMOBIL will be best sellers.

Another mass-market line that often does well in specialty is LEGO. "I've had a good year with LEGO. We've more than doubled our year-to-date with LEGO so far," Marc Holcomb, owner of Toys & Co. in Greensboro, N.C. said. Mary Porter Green, owner of The Curiosity Zone in Ashburn, Va., also predicts that LEGO will do well this holiday season. "We are in a convenient location, and they are consistently strong sellers," she told TDmonthly.


Other items that were mentioned include Zibits by SENARIO LLC. "I've sold so many of them already. We're a heavy tourist area. We get an idea of what the trends are going to be," Ginger Milligan, co-owner of Fantasy Island Toys in Fairhope, Al., said. Meanwhile, Holcomb of Toys & Co. anticipates that Angry Birds Plush items from COMMONWEALTH TOY & NOVELTY CO, though a mass-market item, will do well at his store. He expects to sell 1,000 units in each of his three stores during the holidays. Berardoni of Pun's Toys said that in addition to Laser Pegs, he expects Fashion Headbands from CREATIVITY FOR KIDS will continue to sell well through the holidays.

Some specialty retailers, however, aren't putting all their eggs in one basket this season. "Last year, people bought their big gifts online, going to smaller stores for 'fill-in' stuff," Hargrove of Black Forest Books & Toys said. So, she will be stocking up on mid-to-low priced science and craft items. Betsy Ordemann, owner of Magic Box LTD in New Orleans, La. has a similar strategy. "Never have a number one best seller...My theory is not to have one hot toy. Let's sell them all!" she told TDmonthly.

To learn more about the toys mentioned by the specialty retailers in this article, look below.







.

AD
---






.

AD
---






.

AD
---






.

AD
---






.

AD
---






These fully adjustable stilts feature soft grip handles. Kids can practice walking on their stilts using the sturdier big foot trainers. Once their balance skills have improved, they replace the trainers with no-skid caps. Fits kids up to 110 lbs.

.

AD
---






.

AD
---






.

AD
---






.

AD
---






Angry Birds is the #1 app worldwide and has been downloaded over 100 million times. Angry Birds plush bring the characters from on-screen into the real world. These soft plush Angry Birds make sounds from the game when squeezed, and are an officially licensed product.

.

AD
---






.

AD
---






.

AD
---
THIS BANNER IS AN AD:
---
---