Tools:








Watch Toy Videos of the Day (12/3/2012-12/7/2012)
We want you to see the toys we see, so you can determine if they're right for your store! Check this space every weekday to see brief video clips of new and specialty products.

In the spotlight today? Customers will think your store is neat-o when you carry toys like Tobbles Neo from FAT BRAIN TOY CO.





Wholesale Price: (Log in to view)Minimum Order: (Log in to view)Minimum Reorder: (Log in to view)Dropship Available?: (Log in to view)Ships From: (Log in to view)Terms: (Log in to view)

MSRP: $26.95

Age Range: 0 and upSpecialty: Yes (as of 2012)Made in: ChinaSKU or Item #: FA070Gender: Boys And Girls





The unique grippable texture of Tobbles Neo awakens touch. See those gentle, playful curves? They truly enliven tactile experiences. Young minds revel in stacking, toppling, and the discovery of endless ingenuity with Tobbles Neo. Six uniquely weighted pieces balance, neatly nest, and incessantly spin beyond your expectations. Includes 6 vibrant, weighted spheres & stacking base. Launch date: July 2012.

ToyDirectory Product ID#: 34347

(added 5/25/2012)

.

AD
---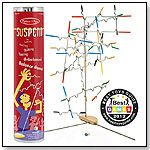 MSRP: $16.99

Age Range: 8 and upSpecialty: Yes (as of 2012)Gender: Boys And Girls





Suspend comes with 24 notched, rubber-tipped wire pieces to hang from a tabletop stand. Sound easy? Try adding another piece! Each time a bar is added, the balance shifts, the difficulty changes and the incredible midair sculpture transforms. Can players add all their game pieces without making it fall? This tricky game for 1-4 players is a test of steady nerves and steady hands.

Awards: 2013 TDmonthly Seal of Approval

, 2012 Best Toys Guide Best Games

— In a February 2014 survey, Joe Novak, owner of

Kazoo Toys of Buckhead

in Buckhead, Ga., told

TDmonthly

that Suspend was one of their stores top-3 best-selling games.

ToyDirectory Product ID#: 34811

(added 8/8/2012)

.

AD
---






Grow dozens of dazzling crystals and conduct 15 illuminating experiments with this classic science kit. Experiment with four chemically different crystals each with different properties, including potassium alum crystals that form regular octahedrons, rapidly growing sodium sulfate crystals, long needle-shaped sodium acetate crystals, and plaster which is made from gypsum crystals. Mold fun plaster shapes and mix the dyes to grow a rainbow of custom colored crystals. Measure how the crystallization of solids out of a solution, and the dissolution of crystals back into solution, affect the temperature of the solution. Learn about the energy of crystallization. Investigate solutions, crystallization, and the chemistry of crystal growing. Learn about the structures and geometries of different crystal shapes. This kit is thoroughly tested and safe: Over one million units of this kit have sold worldwide. A full-color, 32-page experiment manual guides your experiments in crystal chemistry and Earth science. Launch date: Summer 2012.

— Mary Porter Green, owner of

Curiosity Zone

in Ashburn, Va., told

TDmonthly

in a Fall 2012 survey that kits from Thames & Kosmos are one of their top-2 bestselling educational products. They sell dozens each month.

— Mary Porter Green, owner of Curiosity Zone in Ashburn, Va., told

TDmonthly

in a March 2014 survey that crystal growing kits were a best-selling products.

ToyDirectory Product ID#: 33501

(added 1/20/2012)

.

AD
---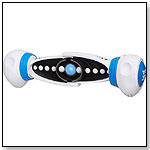 Enjoy hours of fun with the Bop It Smash from Hasbro Toys. This toy features 3 game modes: solo, pass it and multiplayer. In solo mode, kids can play by themselves, smashing the lights as they appear slowly at first, then faster with every round. Pass it play allows friends to join in the fun as kids pass the toy between 2 to 6 players. In multiplayer mode, players will challenge others to pit their skills against their own.

ToyDirectory Product ID#: 35252

(added 10/11/2012)

.

AD
---




Wholesale Price: (Log in to view)Minimum Order: (Log in to view)Minimum Reorder: (Log in to view)Dropship Available?: (Log in to view)Ships From: (Log in to view)Terms: (Log in to view)

MSRP: $150

Age Range: 3 to 7Specialty: NoMade in: ChinaSKU or Item #: MFC270EN_09Gender: Boys And Girls





Developed especially for kids, Lexibook® Junior Tablet combine educational, multimedia and interactive activities, empowering children to play and learn using their very own tablet. The double injection molded plastic casing is solidly constructed to hold up to kids at play -- even in the hands of its youngest users. The easy-to-use interface can be intuitively navigated by all ages. The scrolling menu makes it easy for kids to access a treasure trove of apps, games, music, videos, cartoons and books. Launch date: October 2012.

ToyDirectory Product ID#: 35321

(added 10/19/2012)

.

AD
---
Catalog Request Form
THIS BANNER IS AN AD:
---
---