---
Toys in the News: 5-30-13
SUBMIT your news to TDmonthly.
See previous toy industry news.

Toys in the News is updated Mon-Fri at 9:15 am PST

Teen Angst: Retailers Fight for Relevance. May 30, 2013 — It's a tough crowd to please: teenagers. Teens are often the hardest...

Skylanders: Activision crushes hopes for movie or TV spin-offs. May 30, 2013 — Skylanders won't be getting a movie adaptation or TV series, Activision has confirmed...

Are new ultra-cheap 3D printers revolutionary or just toys? May 30, 2013 — Meet the Replicator 2. She's top of the line, for home 3D printers...

Toys"R"Us Introduces Lemon Smiles Challenge To Kick Off Its 2013 Campaign To Benefit ALSF. May 30, 2013 — Toys"R"Us, Inc. today announced the launch of its third consecutive fundraising campaign to benefit Alex's Lemonade Stand Foundation...

Retail Credit Quality Will Strain as CMBS Issuance Surges. May 30, 2013 — Fueled by investors' renewed appetite for risk and the relative stability of bond yields...

Nickelodeon nabs corner of New York real estate in Toys'R'Us. May 30, 2013 — Nickelodeon has launched a store within a store in Toys"R"Us Times Square...

Change of CFO at Kid Brands. May 30, 2013 — Kid Brands announced late today that it has appointed James Christl...

Retailers Ready for Showdown Over Credit-Card Fee Deal. May 29, 2013 — Wal-Mart Stores Inc. (WMT) and Costco Wholesale Corp. (COST), among more than 500...

Could Online Sales Tax Moves Hurt Private Retailers' Already Thin Margins? May 29, 2013 — Privately held retailers are operating with relatively thin profit margins nearly four...

Why Toys "R" Us is making a play for brain games. May 29, 2013 — Toys "R" Us Canada is set to launch a new store that stocks only educational and "learning" products...

Shout! Factory, Hasbro team on 'My Little Pony Equestria Girls' feature film. May 29, 2013 — Shout! Factory and Hasbro Studios are teaming up to distribute "My Little Pony Equestria Girls"...

Disney Infinity trailer introduces Toy Box racing. May 29, 2013 — A new trailer for Disney Infinity, the multi-platform sandbox game featuring Disney...

A toy story: U professor has passion for Lego. May 29, 2013 — While the mislaid brick remains the bane of barefoot late-night snackers, Lego...

Toy giant adds to China presence. May 28, 2013 — Toys "R" Us, the world's leading toy retailer, opened five stores in Beijing and three other cities, on Saturday...

Mattel, Inc. (MAT), Hasbro, Inc. (HAS) & JAKKS Pacific, Inc. (JAKK): Are There Opportunities in the Toy Business? May 28, 2013 — The market for toy companies remains challenging due to a variety of factors...

Cushman's Matt Winn on the Wide World of Retail and the Death of Mass Luxury. May 28, 2013 — As a senior managing director and head of retail services in the Americas at Cushman & Wakefield...

Sony and Lego join forces to blur the lines between blocks and video games. May 24, 2013 — Sony and Lego are working together on creating a new generation of products...

Hasbro, Inc. (HAS), Mattel, Inc. (MAT): Is There a Winner of the Toy Wars? May 24, 2013 — The U.S. toy market is dominated by two companies: Hasbro, Inc. and Mattel, Inc. It's extremely likely that...

Death of the Salesmen: Technology's Threat to Retail Jobs. May 23, 2013 — James Cash Penney had a dubious name for a department-store entrepreneur, sounding...

Toy maker Fisher-Price moving, eliminating 100 NY jobs as part of parent Mattel reorganization. May 23, 2013 — Toy maker Fisher-Price says it's moving or eliminating roughly 100 jobs from its New York...

Miami Children's Hospital Patients Go on a Safari. May 23, 2013 — Safari Ltd®, family-owned manufacturer and worldwide distributor of museum-quality, educational toys, distributed more than 300 figures at Miami Children's Hospital on May
21. Two Safari Ltd® employees dressed up as jungle safari guides, handed out the toys and played with the
children, according to a press release.

The 46,000-Pound X-Wing: How LEGO Built The World's Biggest Star Wars Toy. May 23, 2013 — It's a toy! It's a plane! It's…an X-Wing made entirely of LEGOs? That's right...

NRF To Reject 'One-Sided' Credit Card Swipe Fee Settlement. May 22, 2013 — The National Retail Federation announced today that it will formally oppose a proposed settlement...

Barefoot Books Stops Selling to Amazon. May 22, 2013 — Seven years after Barefoot Books in Cambridge, Mass., cut off Barnes & Noble and Borders, it announced...

How Toys Are Preparing Kids For A Future With Robotic Friends. May 22, 2013 — For Christmas in 1993, my father gave me a My Magic Diary, a children's version of Casio's digital organizer...

PayPal encourages small retailers to 'lose your cash register'. May 22, 2013 — PayPal has launched a competitive trade-in-program designed to get more small retailers to use iPad point-of-sale...

Kid Brands, Inc. Reports First Quarter 2013 Results. May 21, 2013 — Kid Brands, Inc. today reported financial results for the three months ended March 31, 2013...

How Activision plans to beat Disney with the marketing of Skylanders: Swap Force (interview). May 21, 2013 — Skylanders: Swap Force will debut this fall as the third in the series of game-toy...

The One World Doll Project Renews Contract With Former Mattel Sr. VP. May 21, 2013 — The One World Doll Project, subsidiary of One World Holdings, Inc. announced that it has extended its executive consulting contract with Gene Insley, Former Sr. VP Engineering of all Girls Product at Mattel...

Retailers Turn 'Showrooming' Into Innovation Opportunity. May 20, 2013 — A store in Australia made headlines earlier this year for charging consumers...

China: E-commerce trumps retail. May 20, 2013 — Just as cash-strapped consumers in the developing world bypassed so-called landline phones...

Hot Toys Teases Man of Steel Deluxe Figures. May 20, 2013 — Hot Toys is a company most well known for making deluxe, high-end action figures...

Land of 10,000 Stories: Remembering Tonka Toys. May 20, 2013 — The home on the corner lot has a two car garage - and a 500-vehicle basement...

Demand drives retail jobs; sector added 1,100 positions in area. May 17, 2013 — It's one of the biggest sectors where you find jobs. It's grown solidly for...

Burson's Lawrence to join Mattel as comms chief. May 17, 2013 — Mattel has hired Burson-Marsteller chief global digital strategist Dallas Lawrence as head of global...

Can a Toy Spark Interest in Engineering for Girls? May 17, 2013 — It's a common refrain that there aren't enough women in jobs that require math and science skills like engineering and computer science...

Powell Company Recalls Anywhere Lounger Bean Bag Chairs Due to Suffocation and Strangulation Hazards. May 17, 2013 — Powell Company, in conjunction with the CPSC, has announced a recall of about 6,300 Anywhere Lounger Bean Bag Chairs, sold at furniture stores nationwide including W.S. Badcock, Value City Furniture, Nebraska Furniture Mart and online at www.Groupon.com from June 2012 to February 2013 for about $100. Bean bag chairs without a permanent zipper closure allow young children to unzip, ingest or inhale the small beads inside of the bean bag chair, posing a suffocation and strangulation hazard.

Students with toys: Not just playing around. May 16, 2013 — Their theme might have been "in the dark," but the MIT students who participated in this year's 2.00b (Toy Design)...

Slower Chinese growth adds to pressure on leaders. May 16, 2013 — Global economic malaise has knocked the stuffing out of Luo Yan's business making toy animals...

China's toy factories face more scrutiny on safety, work conditions. May 15, 2013 — China's large toy industry, including its plastics-related toy makers, faces potentially stepped...

Thunderbirds are Go! move forward with master toy partner. May 15, 2013 — UK-based toy company Vivid has been named master toy partner in Europe...

Hasbro sues to stop "Dungeons and Dragons" movie. May 15, 2013 — Hasbro filed a lawsuit on Monday against producer Courtney Solomon's Sweetpea Entertainment...

Vivendi considering 'variety of options' for Activision Blizzard sale. May 15, 2013 — Vivendi continues to explore options to sell a portion of its stake in Activision Blizzard...

Pixar director, movie fans angered by Disney changes to 'Brave' character. May 14, 2013 — The plucky heroine from the Pixar movie Brave has received a make-over from Disney...

Retail Sales Rise Slightly, Lifting Hope for Rebound. May 14, 2013 — After dropping in March, retail sales unexpectedly eked out a 0.1 percent gain in April...

Retailers count on service to win over Web shoppers. May 14, 2013 — Matt Norcross has been selling books for two decades, but lately he must contend...

Retail Import Growth Expected To Slow Significantly Over Summer. May 14, 2013 — Import volume at the nation's major retail container ports is expected to increase...

Dr. Toy Talks about Overcoming Barriers to Play. May 14, 2013 — Many wonder about the amount of time children are able to play each day...

Toys 'R' Us shakes up its leadership. May 13, 2013 — Toys "R" Us has made some changes to its executive leadership...

Retail Sales Rebound In April; Increase 0.6 Percent. May 13, 2013 — Strengthening employment data, increasing housing prices and a record-breaking stock market...

Mattel Continuously Innovates to Keep Barbie Alive in a Tech World. May 13, 2013 — Head 10 minutes south of Los Angeles international airport on the 405, exit...

Local toy company sets world record in New York. May 13, 2013 — Call this item For the World Record. Oak Brook-based toy company...

Rights Battle On 'Dungeons & Dragons': Warner Bros and Universal/Hasbro Tangle. May 10, 2013 — Yesterday, I broke a story about Warner Bros making big plans on a live-action...

Five retail technology trends you should know about. May 10, 2013 — To keep the brand front of mind between purchases, retailers are turning...

Our connected future: What to expect when elevators and toys start phoning home. May 10, 2013 — Connected products are becoming more common. Which means that even after a product...

Creative Kidstuff buys online toy retailer. May 9, 2013 — Minneapolis-based toy store Creative Kidstuff has purchased an online toy retailer, Sensational Beginnings...

ShopperTrak: April 2013. May 9, 2013 — An expected post-Easter decline in shopper activity was compounded by unseasonably cold weather...

3D Printer Maker Ultimaker Opens Toy Design Contest. May 9, 2013 — The 3D printer manufacturer Ultimaker has announced its Ultimaker 3D Printer Toy Design Challenge...

Activision Earnings and Revenue Top Forecasts. May 9, 2013 — Video games maker Activision Blizzard warned investors on Wednesday that it expects...

April retail sales mixed; teen, discount outlets show strength. May 9, 2013 — Teens and bargain hunters propelled retail sales in April, but couldn't save...

Mattel's Stock Leads Toy Pack In Fundamentals. May 8, 2013 — For toy companies, the first half of the year is the preseason...

Respect Your Fan's Intelligence, Get a Customer for Life. May 8, 2013 — When littleBits arrived at Toy Fair 2012, founder Ayah Bdeir knew that...

Hasbro's KRE-O STAR TREK Beams into the Toy Aisle with New Building Sets. May 8, 2013 — Hasbro, Inc. announced the availability of the new KRE-O STAR TREK line at retail locations beginning today...

Retail Industry Adds 29,000 Jobs In April. May 7, 2013 — The National Retail Federation today issued the following statement from NRF President and CEO Matthew Shay...

Dolls for girls, science and Legos for boys: The toy aisle is still sexist. May 7, 2013 — You can't do away with sexism by doing away with sexist labeling. But it's a start...

Toy, Teen, Sport Sites Spike As Spring Appears. May 7, 2013 — Drawing a direct link between pollen levels and Web activity, visits to...

ASTRA Adding New Resources on Play for Children with Disabilities. May 7, 2013 — The American Specialty Toy Retailing Association (ASTRA) announced today in a press release that updated information on toys and play for children with disabilities will be available for specialty toy retailers and manufacturers at the ASTRA Marketplace & Academy in Nashville, Tennessee. An educational session titled Connect Children with Special Needs to Toys and Games on Your Shelves will be offered on Sunday, June 16, 2013 from 1:30 PM to 2:30 PM and a new publication titled ASTRA Guide to Toys for Children with Disabilities will be available at no charge for ASTRA members at Marketplace & Academy.

Toy Company Co-Owner Sentenced In Drug-Money Plot. May 7, 2013 — The co-owner of a Los Angeles County toy company was sentenced Monday...

Toys R Us Appeals $20 Million Award In Massachusetts Slide Death. May 7, 2013 — On a warm summer day in July 2006, Robin Aleo climbed to...

Avalanche Software Explains Their Inspirations for Infinity's Toy Box Mode. May 7, 2013 — Disney Infinity's Toy Box mode is looking great so far, and should...

Roominate, a Toy to Push Girls Towards STEM Fields. May 7, 2013 — Last time you walked through Target and glanced at the toy aisles...

Spring a cruel season for toys. May 1, 2013 — In the winter, the toy industry depends on Santa Claus to boost sales...

LeapFrog Launches LeapReader. May 1, 2013 — Reading and writing are fundamental to a better future for young children...

These Major Retailers Are Most Threatened By Mobile. May 1, 2013 — The practice of "showrooming," or viewing an item in a retail store and then...

TOMY Attempts To Set GUINNESS WORLD RECORDS® Title For World's Tallest Toy Train Track. May 1, 2013 — TOMY Master Builder will attempt to set the GUINNESS WORLD RECORDS® title for Tallest Toy Train Track...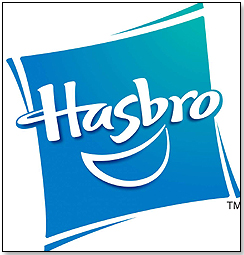 Hasbro Continues To Lay Off Workers Despite Expansion Plans. April 30, 2013 — Rhode Island's toy making giant, Hasbro, has laid off over 50 employees this year in Rhode Island...

Price Matching Criticized From Wal-Mart to Toys 'R' Us. April 30, 2013 — This Easter, Wal-Mart Stores Inc. aired a television commercial promoting its Ad Match Guarantee. ..

Successful Retailers Learn That Fewer Choices Trigger More Sales. April 30, 2013 — Successful sales professionals in any field realize that they can improve the...

Activision CEO Kotick among top-paid CEOs in U.S. April 30, 2013 — Videogame publisher Activision Blizzard Inc's Chief Executive Robert Kotick received a total compensation of $64.9 million...

Sesame Street packaging gets a refresh. April 30, 2013 — Sesame Street has tapped Parham Santana, The Brand Extension Agency, to help it refresh...
Catalog Request Form
THIS BANNER IS AN AD:
---
---