Tools:








Retailers Share Anticipated Summer Hits
There's still time to stock up on hot new summer toys, so TDmonthly asked retailers to share which products they think will be best-sellers this season.

Outdoor Toys

Action Toys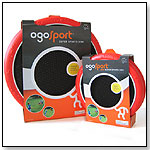 Several retailers said that they expect outdoor toys from OGOSPORT, LLC to be big hits. "I think that OgoSport will continue to be our bestseller over the summer," Dean Smith, owner of JaZams in Princeton, N.J., told TDmonthly.

Mike DiAndrea, manager of Hardware Toy/Big Smile Toys in Paoli, Pa., has big hopes for the Junior Blast Pad from Marky Sparky Toys. "We sold close to 400 last year, and I think it will be just as popular this summer," he told TDmonthly.

He also has big hopes for Glove Force, a remote control car and helicopter from REGAL ELITE that he saw at Toy Fair. The control is hidden inside a glove that users wear. "We've sold quite a few already," he said. This is a versatile toy that can be played with rain or shine.


Ride-On
Ride-on toys are always popular in the summer months. Patti Tepper-Rasmussen, owner of Learning Tree Toys, Games & Books, Inc. in Oklahoma City, Okla., told TDmonthly that she expects to sell the "Ybike Pewi, balance bikes from KAZAM, Skuut balance bike, and scooters from KETTLER."

Meanwhile, Karl Steinbach, owner of Rainbow Toys in Falmouth, Maine, expects PlasmaCars from PlaSmart and tricycles from Kettler to be their summer ride-on hits.


Kites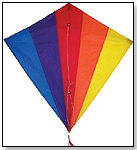 A couple of retailers we spoke with expected to sell sky-high numbers of kites. Gladys Griffin, owner of Main Street Toy Shop in Columbus, Ga., said of her anticipated summer hit: "If it's any indication of what I've sold this spring, it's kites." She likes the versions available from IN THE BREEZE, both a distributor and manufacturer of kites. "They're really friendly and easy to work with," she told TDmonthly.

Likewise, Teresa Derry, owner of Annie's Toy Chest in Cocoa, Fla., sells lots of kites in the summer. Her preferred brands are PREMIER and SKYDOG.


Indoor

Of course, summer isn't always sunny. For rainy days and summer storms, these indoor toys can keep kids entertained.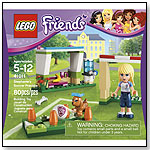 What does Stan Giliberto, owner of Over the Rainbow Toys LLC in Glastonbury, Conn., expect to be a summer best-seller? "LEGO Lego Lego. Lego continues to be the strongest seller of anything we have. I do a quarter of my business in Lego," he told TDmonthly.

Kate Noreen, manager of MudPuddles Toys & Books in Sherwood, Ore., recommends Boogie Board LCD writers and Kinetic Sand from WABA. "I couldn't keep my hands out of it," she said of the latter.

You can learn more about these anticipated summer hits below.







.

AD
---






.

AD
---






Regal Elite launches its new "Glove Force" technology, which allows users to direct their 'copters by turning their wrists left or right, with the help of a small thumb-controlled throttle. Launch date: Spring 2012.

.

AD
---






.

AD
---






.

AD
---






.

AD
---






Synthetic rubberized front tire. 8 position adjustable handlebar. Extra wide footplate. EVA foam rear tires for a smoother ride. High carbon steel frame with fade resistant powder coat finish.

.

AD
---






.

AD
---






.

AD
---






Made with weather resistant rip stop polyester fabric and fiberglass rods. 30-inch long by 30-inch wide - with (3) 12-feet tails. Bold bright colors - easy assembly. Kite bag, kite line and handle included. Easy to fly in winds ranging from 6~20 mph.

.

AD
---






.

AD
---






Float like a Butterfly with these beautiful Skydog creations. Easy to fly and made of durable ripstop nylon and fiberglass, these Butterflies and Bugs will be fun flying favorites for many years.

.

AD
---






Train with Stephanie for the big soccer game. Dribble the soccer ball through the cone obstacle then practice guarding the goal with the goal-shooting function. Practice hard then take a quick break on the bench and refuel with the water from the cooler and a banana. After some tough training, play fetch with Scarlett. Includes Stephanie mini-doll figure and her dog, Scarlett.

.

AD
---






.

AD
---






.

AD
---
Catalog Request Form
THIS BANNER IS AN AD:
---
---