---
Retailer Spotlight: G. Willikers!
Sharing Toys Works for Toy Stores, Too
"[We] absolutely referred people down the street if we couldn't help them. … I would much rather keep them in downtown, which benefits us in the long run." — Bob Breneman, G. Willikers

The brother-and-sister team of Bob and Jody Breneman grew up in the toy business; their parents opened G. Willikers in 1978 in Portsmouth, N.H. Although their father is now deceased, their mother Jill is still a co-owner, and so are the siblings.

Bob worked as a bond manager for a major Boston bank until 1989, when he threw off the corporate world to play with toys again. Jody joined him, chucking her job as a high school counselor after her daughter was born.

These younger-generation owners find value in competition and sharing information with local stores.

Competitor Becomes an Ally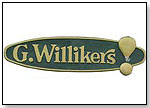 Bob told

TD

monthly Magazine that ever since another specialty toy store arrived on the scene, G. Willikers "absolutely referred people down the street if we couldn't help them. … I would much rather keep them in downtown, which benefits us in the long run," than have customers take their business outside Portsmouth.

When requested products fall outside G. Willikers' product line, Jody first calls the other toy store to be sure the item is available.

"If I don't call every day [about availability], it's every other day," she said.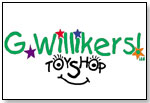 Jody stressed to

TD

monthly that this cooperative approach works well because Portsmouth is a "great family destination," with such attractions as a living history museum, vibrant arts programs and a children's clothing store that also sells some toys.

Jody said that having two exciting, well-managed toy stores in Portsmouth strengthens its image as a place for families to play.

Books and Toys Cooperate, Too

Embracing competition isn't the only feature that sets G. Willikers apart from other toy shops. They also excel in an area where most toy stores are lacking: books.

While many toy stores cannot compete in the children's book market, G. Willikers lists books as its number-one sales category. Amazingly, not only does their local competitor list books as a top-seller, but Portsmouth also has an independent bookstore. Friendly cross-referrals mean that customers can anticipate finding a particular book somewhere in Portsmouth.


Jody markets books both in a defined section and throughout the store. She told

TD

monthly that a toy-and-book combination makes a great gift package, and she often gets customer requests to create such packages around a selected theme.

Snooping for Toys

Bob told

TD

monthly that he does considerable off-hours browsing for information to keep up with the industry. He uses ToyDirectory.com and

TD

monthly to study "industry trends: less in merchandising, more in service or demographic trends," and says the site may touch on something that G. Willikers "would hate to be Johnny-come-lately on."

Bob's advice to other owners: "First of all, have a plan as to what you're trying to represent in your store. Be prepared for a lot of work."

To see some of the best-selling toys at G. Willikers, click here.

Writer's Bio:
A professional writer/editor since 1984, Christine has spent much of her career in business and technical writing/editing. Her technical communications expertise is complemented by work developing curriculum materials for both print and on-line use in personnel training, and by work as both a software applications trainer and a writing skills tutor/one-on-one instructor.
Read more articles by this author
THIS BANNER IS AN AD:
---
---