Search Company/Product Name
Your Criteria:
Age:
All Ages
Price:
All Prices
Gender:
Boys and Girls
Category:
Radios & Cassettes
---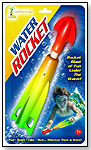 The world's first underwater slingshot for a rocket blast of fun. Water activated safety mechanism unlocks safely underwater for fun play. Toy is 10" long.
ToyDirectory Product ID#: 34121
(added 4/24/2012)
.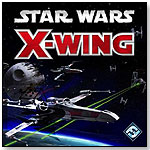 Age Range: 13 and up
Specialty: Yes (as of 2012)
Gender: Boys
X-Wing is a tactical ship-to-ship combat game in which players take control of powerful Rebel X-wings and nimble Imperial TIE fighters, facing them against each other in fast-paced space combat. Featuring detailed hand painted miniatures, X-Wing recreates exciting Star Wars space combat throughout its several included scenarios. The X-Wing starter set includes everything players need to begin their battles, such as scenarios, cards, and fully assembled and painted ships. Launch date: Q2 2012.
ToyDirectory Product ID#: 33594
(added 2/8/2012)
.

"Dave Pratt, Behind the Mic: 30 Years in Radio" is the life story of a small-town boy who beat the odds to become the most prolific name in the history of Arizona radio. Over three decades, The Morning Mayor has been honored with more than 100 awards, sold-out arena and stadium concerts, topped ratings in three different formats, become one of the highest paid radio personalities in the nation, defeated cancer, and has raised millions of dollars for charity. More important, Dave has never forfeited his personal beliefs and has never sacrificed his personal character. The loyalty of his listeners and the love of his family have continued to be his driving force. Refreshingly, Dave Pratt has proven that an incredibly successful career and a deep love for family can find balance in one of entertainment's most turbulent industries. Enjoy this sometimes tear-jerking, sometimes humorous, but always sincere ride with one of radio's legendary performers. Launch date: November 1, 2008.
ToyDirectory Product ID#: 26194
(added 11/25/2009)
.