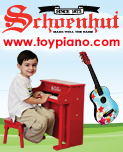 Article Tools:








Classics and Creativity Make Their Way to Toy Fair
New York Will Showcase The Best of Yesterday and Today
"We're building upon and enhancing the strategy and game play of Bakugan." — Andrew Wagar, Spin Master PR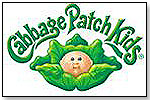 The toys manufacturers are bringing to the Toy Industry Association's 2009 Toy Fair, Feb. 15-18, are as high profile as the show itself. Here's a glimpse of what to expect among the hundreds of mass-market and specialty items debuting at the show.

TOTAL RECALL

Cabbage Patch, Rubik's Cube and Star Wars. Sound familiar? They should. The toys have been around a long time, but are consistently updated with new vigor.

JAKKS Pacific will be showing new additions to the 25-year-old patch: Cabbage Patch Fairies. Each will have unique names and birthdays.

Rubik's TouchCube, debuting at Toy Fair from TechnoSource, is the first electronic solvable version of the classic toy. Just sliding one's fingers across the six sides moves the lighted squares as the player works to solve it. It even includes hints toward the solution.

What kid wouldn't want to fly a kite shaped like Han Solo's Millennium Falcon? High-performance nylon kites from JAKKS Pacific are also shaped like Luke Skywalker's X-Wing and Darth Vader's Tie Fighter.

LIVE LICENSES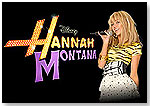 Fans of young superstar Miley Cyrus won't be disappointed in '09, as Hannah Montana's likeness will be seen on several dolls, also from JAKKS. Her quick-switch version changes from Hannah to Miley Cyrus, a concert version, and a holiday edition.

And for the younger set, Pressman Toy is showcasing some of Curious George's puzzling behavior in a series of 24-piece puzzles. Also, Wild Planet is debuting the classic play Crayon Town in a variety of themes through a licensing partnership with Crayola.

For years, kids have been urged to "catch 'em all." Now, they will know all about 493 Pokémon in the National Pokedex, a touch-screen database from JAKKS Pacific that allows access to Pokémon information and games.

GOING NATURAL

Leaving electronics and licenses behind, Goldberger's Sensitive Baby line of asthma- and allergy-friendly dolls gives parents reassurance that the toys they give their children are safe and healthy.

"We're noticing a baby boom going on that hasn't been seen since the '50s," Jeff Holtzman, President and CEO of Goldberger Toys, told TDmonthly.

To answer parents' quest for eco-friendly products, Goldberger is introducing Seedlings, a line of dolls made of natural materials. Even the boxes are recycled.

Boikido is introducing a "green" line of wooden toys, games and puzzles for toddlers. And Green Toys is debuting a Recycling Truck made entirely from plastic milk containers — with the hope that children's play becomes their way of life — as well as eco-friendly versions of classic toys, including jump ropes, flying discs and tool sets.

CREATIVITY ABOUNDS

TechnoSource will give children new ways to express their creativity through its Smiley Central Studio, an online art studio where children create emoticons and other works of virtual art.

"Today's kids are all about personalization and customization," Eric Levin, president of TechnoSource, told TDmonthly.

Children can also create their own stuffed toys with the company's Printies line. They design the toy in their computer, print it out on a sheet of fabric, and stuff the toy themselves.

If girls are looking for a bit of feminine customization in their rides, they may turn to the new Sweet Pea Collection of Razor scooters, outfitted with pink styling, flower decals and fun streamers.

Building on Aquadoodle fun, the new Glodoodle from Spin Master uses a touch screen to draw a picture. It boasts no mess and glows in the dark.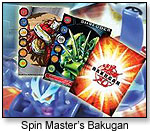 GOING FOR GAME NIGHT

One of the hottest trading card games last year was Spin Master's Bakugan, and the company is not resting on its laurels.

"The new 2009 line really builds on the creativity and excitement that was generated in 2008," Andrew Wagar, senior public relations associate with Spin Master, told TDmonthly. "We're building upon and enhancing the strategy and gameplay of Bakugan."

New arrivals will include Bakugan Traps, triangular devices that enhance gameplay with special attack features, and Bakugan Gauntlets that fire the Bakugan balls with lights and sound effects.

In tabletop games, the popular Rummikub is arriving in two new editions from Pressman Toy — a Large Numbers Edition showcasing bright, oversized numbers, and the first set for preschoolers, designed to teach children 4 and older number and color recognition, as well as logic.

And for those who want to play a game about "nothing," Pressman licensed a Seinfeld Trivia Game based on the hit show. It promises to be a perfect Festivus present.
The fast-moving rummy game hits the big time with a new edition featuring bright, oversized numbers. Players still create "runs" and "groups" with their numbered tiles, but now the tiles are easier to read. Orange tiles have been switched with green to make it even clearer. It is for two to four players.
.
.
Darth Vader's Tie Fighter maneuvers in behind Luke Skywalker's X-Wing. Tension is high before Han Solo's Millennium Falcon swoops in to bail out his friend. This is the first assortment of kites based on the vehicles of Star Wars. These high performance nylon kites are at least 3' long and include a special High Speed Winder.
.
These Cabbage Patch Kids Fairies like to take flights of fancy. They also have fun in the garden, so each one is themed after her very own flower. Like the Cabbage Patch Kids' traditional dolls, Gardenia, Rose, Tulip and their friends all have their own unique name and birth date.
.
Take the battle of good and evil into the pool! X-Wing and Jedi Star Fighters are 4' long and come equipped with front-mounted blasters. Children can sit behind the controls and become part of the action.
.
.
What do you know about Pikachu? The National Pokedex describes all 493 Pokémon. It not only tells information about the cast of characters of this collectible card game, but also plays games.
.
Smiley Central Studio™ toys allow kids to show the world who they are, how they feel and who they want to be. The plush come in 7" and 3" doll assortments, with a removable key clip for attachment to bags, clothes and backpacks. Kids can create a virtual version of their character or mix and match parts to create an original smiley. Every purchase earns points toward unlocking more creative features online. Launch date: Fall 2009.
.
.
The first completely electronic, solvable Rubik's Cube has six touch-sensitive sides. A player just moves his finger, sliding the row of colored squares where he wants. This version also comes equipped with a teaching tool that shows how to solve the puzzle, and a rechargeable battery with charging display stand. Launch date: Fall 2009.
.
When her tummy is pressed, Molly Manners sings a song that encourages kids to always say "please" and "thank you." The doll is suitable for children ages 18 months and up.
.
Suitable for children ages 18 months and up, the Belly Brites' bellies light up in soft tones and change colors in a relaxing sequence to calm and reassure little ones. Light therapy has been shown to soothe fussy babies.
.
Each coloring and activity set features a different theme (neighborhood, airport, horse ranch, zoo or construction site) and includes Crayola crayons, a coloring mat, corrugated pop-up buildings for decoration and play, and accessories. The three-dimensional structures allow kids to play after they've colored and designed the set. Launch date: Fall 2009.
.
This girly scooter is one of five Razor rides designed for girls, featuring shades of pink and accents including bells, handlebar streamers and flower decals. Launch date: February 2009.
.
Catalog Request Form


Advertisement: