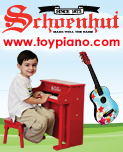 Article Tools:








Tween Toys Get Taped: Watch Bakugan and MORE
Games and Kits Let Kids Have Fun
Tweens may be too cool for princess gowns and police uniforms, but they won't be able to resist fake mustaches and Bakugan arenas. Watch this holiday's tween toys, below:


Retailers: Did you know you can broadcast TDmonthly Toy Videos from your website? Manufacturers: Find out how a TDmonthly Video attracts buyers.
.
.
.
Kids use the mini translucent figures to unlock alien lights and sounds. The Ultimate Omnitrix comes with one mini translucent figure that attaches to the base and unlocks the alien's special image and sound. Kids can collect all 10 mini translucent figures — each one unlocks its own unique holographic figure and sounds. Launch date: July 2009.
.
.
.
.
The kit contains everything you need for a delicious afternoon of creativity and fun. Start Stirring Up Fun® by following the large Safari Baking Map with step-by-step instructions to make delicious cupcakes and frosting and then flip over the map to learn about simple decorating tools, find artistic inspiration and follow step-by-step pictures for creating geometric, animal inspired and artistic cupcakes. Kids can even exhibit pictures of their cupcakes in the Zebra Kids Art Gallery at zebramix.com Each Kit includes: cupcake mix, frosting mix, all-natural decorating sugars in three colors, re-usable Frosting Decorating Pen, zebra striped cupcake papers and our unique fold-out Safari Baking Map.
.
Printies™ Design Studio kits and refill packs are created as affordable at-home activity kits that allow children to take their online design creations offline like never before. Using their home PCs, inkjet printers and special patent-pending Printies™ fabric sheets, children can bring their online designs to life as soft, 3-D, collectible stuffed toys. It's simple: they design online at MyPrinties.com, print on both sides of Printies fabric sheets with any inkjet printer, tear along the perforated shape and pop out the Printies design, stuff it, and put it on display. Launch date: Fall 2009.
.
Catalog Request Form


Advertisement: