You can ditch the catalogs, evade the reps and still be ready for the holiday season.

TD

monthly Magazine's Holiday Preview articles are filled with new toys, games and gifts that will make your store the place to shop in 2008. See something you like? Just add the product to your Inquiry Basket.

TINY ROLE MODELS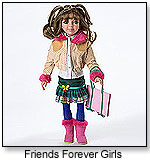 Little girls can imagine saving a rainforest filled with adorable creatures, entertaining an audience of thousands or flying on a kite to China. New dolls meld fun and education in surprising ways. Is it any wonder that this category has made a comeback? See our Holiday Preview of the dolls little girls will be adding to their wish lists.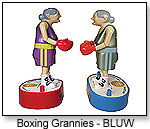 ACTION FIGURES AGE WELL

Forget about Superman and Iron Man. Kids can now dream of growing up to be a Boxing Granny. But for those who prefer traditional superheroes, there are still plenty of products that let kids fly hrough the ionosphere, crawl up walls and travel to alternate universes in wardrobes. View our Holiday Preview of action figures that make kids feel like saving the world.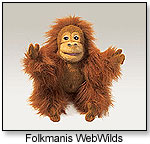 SPILL YOUR GUTS IN THE TOY BOX

Kids who have every stuffed dog on the planet might appreciate a cuddly spleen for a change. Other variations on snuggly bed critters and puppets include plush covered in vintage-style fabrics, realistic dinosaurs, jungle animals that live on websites and plenty of organic offerings for kids who worry about the environment. See our Holiday Preview of plush and puppets.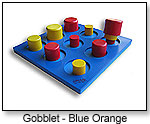 CARRY A CASINO

Games are smaller and more portable now that even the littlest tyke is always on the go. From Gobblet to Five Little Monkeys Jumping on the Bed, favorite games have been downsized ... but in a good way. See the latest portable and stay-at-home challenges in our Holiday Preview of games.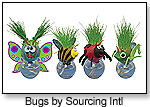 STUFF YOUR SOCKS

Kids who've always yearned to style a ladybug's hair or yo-yo a sock monkey will have their fantasies fulfilled when they rip down this year's Christmas stockings. See our Holiday Preview of novelties.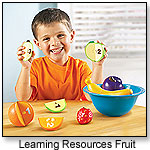 SCHOOL NEVER ENDS

Even during the holidays, ambitious kids will want to exercise their gray matter. Smart parents and grandparents may still want to obscure the educational value with a little fun. From counting fruit to dressing puppies, kids will learn while they play with their holiday toys. See TDmonthly's Holiday Preview of educational toys.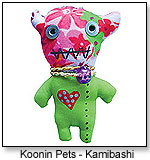 JUST ONE MORE ...

"Collectors live longer," it's said, and with

TD

monthly's Holiday Preview of collectible products, it's easy to see why. Whether it's designer weirdness or a fantasy car for under $30, these imaginative and detailed offerings keep kids and collectors in a perpetual state of suspense, waiting for the next release.

Check back next month for our last Holiday Preview articles. Then, in August, get ready to order with loads of specials from your favorite companies and new ones, too!

Writer's Bio:
ALISON MAREK is an award-winning writer, director and cartoonist whose work has been published by Fairchild Publications and DC Comics (Piranha Press), broadcast on Showtime and other cable networks, and viewed worldwide in film festivals. See her short films and print work on www.alisonmarek.com. Watch her nefarious villains in the web series www.MuggsMovers.com. Get inspired by her cartoons "Daily ARFFirmations to Unleash Your Inner Fido" at www.ARFFirmations.com. Phew! And then ...
Read more articles by this author