---
Retailing Tips: How to Be a Famous Store
Get Involved and Find the Right Marketing for You
"An ice cream shop is naming a sundae ['G Wigglers'] after us." — Bob Breneman, G. Willikers

With additional reporting by Virginia Davis, Terri Hughes-Lazzell, Christine Lebednik, Marie Raven and Brenda Ruggiero

Think you've tried every marketing technique around? What about using your own customers as photo models? Or teaming up with an ice-cream shop to sweeten your name? Forty-seven specialty retailers and two experts shared 11 tips with

TD

monthly Magazine about how to spread the word on thick: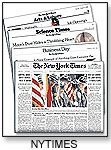 1. Become a Big Mouth. Phil Wrzensinski, owner of Toy House and Baby Too in Jackson, Mich., told

TD

monthly that when local media call about any issue involving toys, they know he will answer. "I'm involved in the community, so I am quoted for other things," he added. "And every time they quote me, the name of my store is included."

2. Try Flattery. Susan Blanton, owner of Pufferbellies in Staunton, Va., said "using pictures of customers as models … [has] been very powerful."

3. Chat Them Up. "Ask your reps questions; talk with your clientele," to find the best marketing strategies for your area, advised Christopher Mann of Floyd and Partners Brand Locomotion, a public relations firm in Fort Wayne, Ind.

4. Reach the Kid Potatoes. "The best thing is advertising on television," Josh Darby, manager of Toy Up in Little Rock, Ark., told

TD

monthly Magazine. While eight retailers said they've benefited from TV advertising, five admitted they did not.

5. Don't Blame the Medium. "Whenever marketing doesn't work, the medium is almost always blamed for lack of performance," but the strategy behind the message affects success, according to Charles W. Allen of the C.W. Allen Group.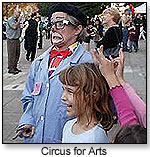 6. Team Up. For its 30th anniversary, G. Willikers in Portsmouth, N.H., is partnering with several local non-profits and businesses. One of the perks? "An ice cream shop is naming a sundae ['G Wigglers'] after us," Owner Bob Breneman said.

7. Let Them Play. For Mary Porter, owner of Curiosity Zone in Ashburn, Va., "Whenever we break out a demo of just about anything — poof, the stock disappears. … When we use the ice cream balls we sell, or run around firing off the vapor blasters, we sell lots on those days."

8. Start Giving. Helen Dean, owner of Toy Safari in Alameda, Calif., donates to community programs for children, such as Circus for Arts. "That's probably the best marketing I've ever done," she said. "Everybody who goes to the circus or has an art program in their school knows that Toy Safari is a chief sponsor."

9. Count on Coupons. Seven retailers told

TD

monthly they've benefited from publishing their own catalogs or distributing others. "Our best marketing is our holiday catalog," which includes coupons customers bring into the store, said Terri Bracken, owner of Earth Explorer Toys in Zionsville, Ind.

"Last year, we found one coupon book that worked very well," Breneman said. "Close to 200 coupons brought in $11,000 in sales." Coupons have been a bust for some retailers, but Brandy Cardenas, manager of Timbuk Toys in Denver, Colo., noted that when her store advertises in circulars, "it's the coupons that bring people in."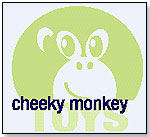 10. Hire a Firm. "Look for someone who is studying your product, who is asking you questions about your customer and the customer experience you are seeking," Mann told

TD

monthly .

11. Spend! "[Our marketing budget has] been very minimal," said Janelle Ceduski, manager of Cheeky Monkey Toys in Menlo Park, Calif. But, "this year we're planning to spend … close to $20,000." Four of 47 retailers said they spend approximately $20,000 or more on marketing annually, four spend between $8,000 and $12,000, and seven allocate $5,000 or less.

Writer's Bio:
Terri Hughes-Lazzell is a freelance journalist based in Ossian, Ind. After spending nearly a decade as a daily newspaper reporter, she has worked as a freelance journalist for more than ten years, writing about a variety of topics. Her work appears in newspapers, magazines and specialty publications nationwide.
Read more articles by this author
THIS BANNER IS AN AD:
---
---