---
Hollywood ToyBoy: Shows Set Stage for Toy Sales
Newcomers Will Fuel Costumes, Cards, Action Figures and More
"This live-action version could be the first anime/cartoon to actually be good."

Predictions are an odd thing. In Hollywood, they're based on commercial success — the production driving the toys, not the other way around. But in the interest of fun and carts before horses, I'm going to predict what's on the horizon in La-La land that will generate merchandise and have a good chance to get viewers, and therefore buyers for the merch.

PREDICTIONS AU CONTRAIRE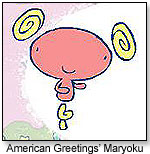 "Maryoku Yummy": This American Greetings preschool show — a cross between anime and "Winnie the Pooh" — should hit the ground running with fun designs, silly humor and lots and lots of American Greetings toys, cards, posters, etc. Even the stationery will be cute. As a producer/story editor bud on his third Nyquil scotch said, "Gotta have. Only fun preschool show in awhile."

"Teen Witch": "You have to understand, 'High School Musical' was the 'Gone With the Wind' of this generation," espoused a high-powered manager who was sushi-ing with me on a Saturday morning. Ashley Tisdale (the other girl in High School Musical) and United Artists are yakkin' about a remake of "Teen Witch," which should be a "Buffy"-meets-"Sabrina" kind of thing with a little "Harry Potter" thrown in. More books and costumes and make-up. "It's a girl thing," I was told.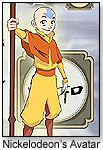 "The Last Airbender": M. Night Shyamalan has been green-lit by Paramount/Nickelodeon to direct a show based on the series "Avatar: The Last Airbender." Hugely successful in a cult way, this live-action version could be the first anime/cartoon to actually be good. M. Night will direct and produce, and it's based on his own script.

"Shyamalan's supposedly being inspired by Miyazaki in all this," smiled an animator buddy who didn't believe a word of it. If this gets finished, look for an army of toys and ads on Nick.

"Dragonball": The ramp-up for "Dragonball" has hit a snag. Originally an August 2008 release, it's been pushed to April 3, 2009.

"Boy, did that catch the marketing people in the gut. They were ready to roll, then ba-bingo," explained a sweaty studio lawyer who was on his second decaf espresso. "Totally put the merchandisers in a tizzy. And some of the stuff looked pretty good."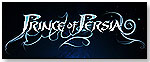 "Prince of Persia: Sands of Time": On a good 2009 release note, my video game CEO buddy said, "Gotta see the latest Mike Newell movie. Gonna be great." The "Harry Potter" director is doing a live-action adaptation of the video game, "Prince of Persia: Sands of Time" for Jerry Bruckheimer and Disney. Loads of action figures are set to ride that wave.

"World of Quest": Last but not least, a second season of "World of Quest" is coming out, but as yet doesn't have American distribution. It's a great show that deserves great toys, so be on the lookout for them.

Those are my recent nose-to-the-ground bloodhound toy predictions for productions. Until next time…
Writer's Bio:
Mark Zaslove is an entertainment industry veteran in developing content (writing, directing and producing television and feature films) for the major studios, including Disney, Universal and Warner Bros. A two-time Emmy Award winner for writing and recipient of the Humanitas Prize (for writing uplifting human values in television and movies), Mark is also Head of Content Development for Nice Entertainment.
Read more articles by this author
THIS BANNER IS AN AD:
---
---