---
Bumpy Ride Ahead, Economists Predict
Despite Governmental Assurances, Expect Tight Wallets
"People are making choices between need and want, and you need the gallon of milk." — Dr. Judith Briles, The Briles Group

The country's in recession ... or it's not, claim economists as they debate the strength and depth of our current financial woes.

GAS FUELS ECONOMY

"There will be more difficult times for a while," Frank Clarke of Strategy XXI Group, consultants to the toy industry, told

TD

monthly Magazine. "The price of oil is beyond ridiculous. People will be conservative."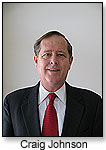 However, Craig Johnson, president of Customer Growth Partners, a consumer consulting and research company, begged to differ. Though he granted the economy will remain "soft" until next year, he doesn't believe the country will enter a true recession unless gasoline tops $5 a gallon.

Current figures state that between 6.5 to 6.8 percent of a product's price comes from energy costs incorporated into manufacture and transportation, he explained to

TD

monthly. If that figure stretches toward 9 percent, the recession will then be official, he said.

FASTEN YOUR SEATBELTS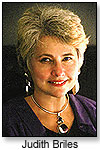 Regardless of how our current state is defined, Dr. Judith Briles, president of The Briles Group, Inc., and author of more than 20 books, including "Smart Money Moves for Kids," insisted that there is a rough road ahead.

"Inflation is only going to go higher and it's much higher than the government is reporting," she said. "People are making choices between need and want, and you need the gallon of milk."

Johnson, though, believes trips to the toy store will remain a necessity, even during tough times.

"Moms will cut back on their own wants rather than their kids' wants," he said, adding that toy buying is somewhat "recession proof."

TOYS OFFER RELIEF

The community provided by a good specialty store, as well as the excitement of the events it holds, can go a long way toward mitigating customers' financial worries, the experts agreed.

"All a kid has to do is have fun once and they'll want to come back," said Briles, who advocated putting on shows, organizing costume contests, and having a "grandparents' day."

As for other tips on what makes customers spend, Briles, Johnson and Clarke emphasized that the traditional qualities that make specialty toy stores successful — high-quality, long-lasting products; differentiation from service-poor discount stores, and exclusive, distinctive products — will carry them through harder times.

Stores also should be set up to introduce children to new toys and games, and allow them to play with them, Johnson said.

"You're not just selling merchandise, you're selling an experience," he concluded.

Writer's Bio:
Chris Lundy is a freelance writer and game designer who covered municipal news for several New Jersey newspapers. He's also written comic books and short screenplays.
Read more articles by this author
THIS BANNER IS AN AD:
---
---