---
See Your ASTRA Colleagues on Video!
Retailers Speak Out on Green Toys, Technology and More
"TDmonthly does an excellent job documenting the toy industry's trends and highlighting new products with informative interviews that are enjoyable to watch. I always look forward to seeing the next set of videos." — Kathleen McHugh, ASTRA President

Meet your colleagues before you hit the ASTRA Marketplace floor by watching these videos

TD

monthly Magazine shot during ASTRA's Party With the Stars at FAO Schwarz during Toy Fair 2008 in New York City. Specialty retailers, manufacturers, consumers and marketers spoke with

TD

monthly's roving reporters, Chelsea Whitaker and Julie L. Jones, about the recalls,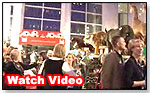 the latest trends and the most exciting toys at the show.

Do you agree with your colleagues? Watch and find out!
Manufacturers: Find out how a TDmonthly Video attracts buyers.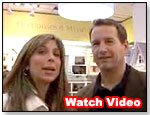 INNOVATIONS WILL CHANGE INDUSTRY

After 35 years of Toy Fairs, marketing consultant Bob McCall thought he'd seen it all — until 2008! This year, stunning innovations have convinced him that toys are undergoing a radical evolution that will manifest within five years.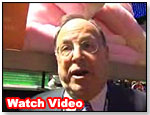 Even Mary and Tim Holmes, owners of two Go Bananas! specialty stores in Ashburn and Leesburg, Va., concede that a little technology can't hurt, as long as the child is still in charge of play.

BUT CLASSIC PLAY PATTERNS NEVER DIE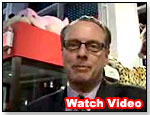 Yet despite all the advances, David Niggli, president and chief merchandising officer for FAO Schwarz, insists that classic toys, such as teddy bears and dolls, are still necessary and compelling to today's tech-savvy kids. Priscilla Moore, owner of the decades-old Mr. Fub's Party in Yellow Springs,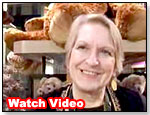 Ohio, agrees, adding that the "new" trend toward safe, quality playthings is old-hat to specialty toy-store owners.

KIDS' COMMITMENT TO "GREEN" VARIES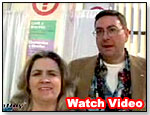 Children, however, are new to the earth and new to the idea of saving it. Some are so concerned about keeping the planet healthy that it even affects their choice of toys. But others consistently gravitate toward the coolest thing on the market, even if it's not made from recyclables. How do Kathy and Bob Jenkins know? Not only are they the owners of Dalton, Ga.'s one-year-old specialty store, Toys in the Attic; they're parents, too.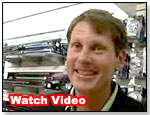 Whatever kids think about when confronted with shelves of great new toys, George Husk, vice president of Successful Kids, maker of the Blunders manners game, predicts the trend toward educational toys that emphasize personal responsibility will continue to flourish as parents demand more from the playthings they buy.

Watch more videos from Zoobies, Zometool, Kids Preffered and a marketer (respectively):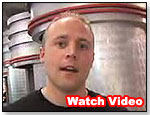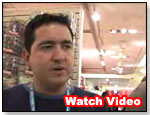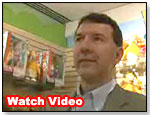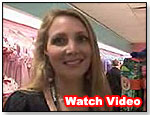 Following are some of the toys mentioned by the interviewees:







The uniquely designed Kingka Matching and Memory Game (English/Chinese version) is a multi-purpose toy that can further stimulate children's spatial perception after they master the identification of a circle, a square and a triangle. It also exercises visual discrimination, fine motor skills, memorization and concentration, and teaches the hottest foreign language, Chinese. Kingka is the most age-appropriate toy that introduces Mandarin Chinese to toddlers and preschoolers from English-speaking families. Made in the USA, this brain-teaser game challenges people in all age groups.

.

AD
---






.

AD
---






Encourage recycling and reusing by offering these design kits to your little and tween girl customers. The kits are great for craft or slumber parties, too. This toy is still in development and artwork may not reflect the final product.

.

AD
---






.

AD
---






.

AD
---






The baboon acts as a plush toy, but can be opened to form a pillow and blanket set. The Zoo Collection also includes seven other varieties: Poallu the Polar Bear, Taj the Tiger, Pin the Panda, Tama the Tortoise, Orazio the Orangutan, Gogo the Gorilla and Khimba the Koala (with baby Kai). Zoobie Pets have won various awards, including a 2008 iParenting Media Award, the Toy Man's "Best of Show" Award and the "Squeal of Approval" from Babies & Moms Radio. Launch date: 2008.

.

AD
---






.

AD
---
THIS BANNER IS AN AD:
---
---