---
Toys in the News: 6-30-08
Click Here for Current News
Click Here for TDmonthly's Weekly Toy Newscast

Grand Toys Still Seeks Buyer for International Playthings. June 27, 2008 – The period in which prospective buyers could make an binding offer on Grand Toys' International Playthings subsidiary has expired, but the company plans to begin talks with several potential purchasers. Thomson Financial also reported that Grand Toys has indefinitely delayed the filing of its annual report due to a lack of financial statements for its subsidiary under liquidation, Hua Yang Printing Holdings.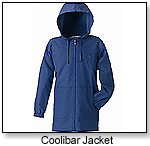 Coolibar Recalls Jackets. June 27, 2008 – The U.S. Consumer Product Safety Commission, in cooperation with importer Coolibar Inc., has announced a voluntary recall of about 3,000 Children's Sun Block Jackets and Hoodies because the hood drawstrings may pose a strangulation hazard. The hoodies and jackets were sold through the company's catalog and online from March 2005 through April 2008 and from February through April 2008, respectively.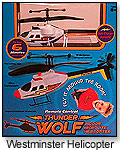 Westminster Recalls Helicopters for Fire Risk. June 26, 2008 – The U.S. Consumer Product Safety Commission, in cooperation with importer/distributor Westminster Inc., has announced a voluntary recall of about 102,000 "Thunder Wolf" Remote Controlled Indoor Helicopters because the interior rechargeable battery can overheat and cause the helicopter body to melt as well as posing fire and burn risks. The company has received reports of one incident involving flames and a couple of instances of property damage, in addition to other reports of overheating. The product was sold from June through December 2007, and the recall affects only those models that do not have "Made in China" on the bottom of the helicopter.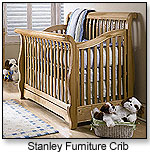 Stanley Furniture Recalls Cribs. June 26, 2008 – The U.S. Consumer Product Safety Commission, in cooperation with manufacturer Stanley Furniture Company Inc., has announced a voluntary recall of about 1,200 2nd Nature Built to Grow Cribs because the space between the crib and mattress is too wide when the mattress support is in the middle setting, and may cause infants to become trapped. The product sold at furniture and department stores from March 2006 through December 2007.

Wall-E Expected to Rule Box Office. June 26, 2008 – PIxar's ninth film release, "Wall-E," is expected to beat the $47 million domestic opening of "Ratatouille" when it hits theaters this weekend, Variety reported. Overall revenues at the box office are 3.6 percent higher than they were during the same time in 2007, although admissions are basically the same.

Congress Eases Third-Party Testing Rule. June 25, 2008 – A requirement that toy companies must have their products tested by independent labs was a key portion of the House and Senate bills originally put forth to overhaul the CPSC and enhance toy safety. But since Mattel lobbied for the use of its in-house labs last year, both sides inserted an amendment that would permit some toymakers' own labs to gain federal approval for testing — a privilege that some legislators worry could be abused. Congress is scheduled to discuss this particular provision today, according to the Chicago Tribune.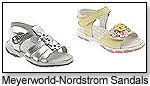 Girls' Sandals Recalled for Choking Danger. June 24, 2008 – The U.S. Consumer Product Safety Commission, in cooperation with manufacturer Meyeworld, has announced a voluntary recall of about 1,500 Nordstrom's Cadence-Lea and Trio-Lea Girls' Sandals due to decorative flowers that can come off and present a choking hazard. The shoes, made in China, retailed at Nordstrom's department stores from March through May 2008.

MGA Anticipates up to $200 Million in Sales from New Bratz. June 23, 2008 – The "Bratz Girls Really Rock" line of dolls from MGA Entertainment is expected to pull in $150 million to $200 million in sales between its August launch and the end of '08, according to CEO Isaac Larian. Reuters reported that the rock-star Bratz will also show off through licensed shoes, a movie, and a video game from THQ Inc.

RC2 to Purchase Sector of Publications International. June 23, 2008 – RC2 Corp. has agreed to buy Publications International's Children's Publishing Division next month for a sum of $163 million in cash plus transaction expenses, according to a press release. Each year, CPD sells more than 10 million books at toy, mass-market and book stores located in North America, Latin America, Asia and Europe.

Tokyo Toy Show Sees Toys for All Ages. June 20, 2008 – Falling birthrates in Japan have prompted toy manufacturers to consider markets other than children in the past few years, the Associated Press reported. At this year's toy show in Tokyo, items that might appeal to older generations include the Pen'z Gear pen-twirling series from Takara Tomy, a plastic soybean pod from Bandai, and a miniature, 8mm film projector with a hand crank from Gakken Co.

India Could Boost Toy Exports. June 19, 2008 – DoNER Minister Mani Shankar Aiyar is urging India's northeastern states to grab a big share of the toy export market by developing rural toymaking businesses. Aiyar said India currently only accounts for 0.01 percent of toy production worldwide, versus China's 55 percent, the Assam Tribune reported.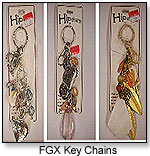 FGX Recalls Key Chains Sold at Wal-Mart. June 19, 2008 – The U.S. Consumer Product Safety Commission, in cooperation with importer FGX International Inc., has announced a voluntary recall of about 39,000 "Hip Charm" Key Chains due to high levels of lead in the charms. Available in seven styles, the key chains retailed at Wal-Mart stores from April 2005 through June 2008.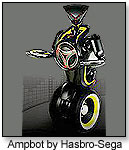 Ampbot Arrives This Fall. June 19, 2008 – Hasbro's Tiger Electronics and Sega have partnered up for the release of the Ampbot, a remote-controlled, 29" dancing robot that moves on two wheels and can tote an iPod or MP3 player on its back. It features flashing LED lights, stereo speakers and hands shaped like turntables, and is expected to launch in the United States and Japan in November, the AFP reported. A.M.P. stands for Automated Music Personality, a press release explained, and the robot utilizes Dynamic Balancing Technology for moves that appear to challenge the law of gravity.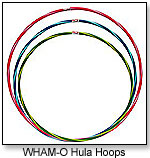 Hula Hoop Celebrates 50th. June 19, 2008 – It was 50 years ago that the founders of Wham-O Inc. went after a trademark for the Hula Hoop, a toy the company sold more than 100 million of during its first year in the United States. The fad eventually waned, the Associated Press reported, but Hula Hoop's popularity returned when Wham-O added sound-making ball bearings inside the toy in 1965.

Matter Group Hires New Employees, Promotes Others. June 18, 2008 – Matter Group, publisher of the Xeko trading card game, has hired Abby Katzman as director of digital media and Greg Camenzind as project and production manager, according to a press release. The company also promoted two team members: Mark Gross, formerly director of marketing and communication, now serves as vice president in that department, and former Game Director Tyler Bielman has been named vice president of research and development.

Wonderment Opens Second Toy Store. June 18, 2008 – Wonderment, a Minneapolis, Minn., store specializing in natural toys, is opening a second location in St. Paul on Saturday, June 21. The Grand Opening celebration will include craft sessions, musical entertainment and various demonstrations, according to a press release.

German Toy Association Announces Award Nominees. June 17, 2008 – The Bundesverband des Spielwaren-Einzelhandels, Germany's federation of toy retailers, has announced 22 nominees for its 2008 Top Ten Toy Award, according to Klosters Trading Corporation. The list, from whom the winners will be chosen by September, includes Biscuit - My Golden Retriever by Hasbro, Blade Star by WowWee, Eyeclops by Jakks Pacific, and Playmais African Jungle by Cornpack Gmbh.

Congress to Meet on Toy Safety. June 16, 2008 – This week, members of the House and Senate are scheduled to meet to work out the differences in two consumer safety bills, H.R. 4040 and S. 2663, that would lower acceptable limits of lead in toys and bring change to the U.S. Consumer Product Safety Commission. The Hill reported that there may be a vote on a conference report before the Fourth of July.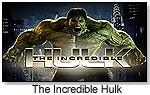 Hulk Greened Box Office With Big Opening. June 16, 2008 – "The Incredible Hulk" from Marvel and Universal Studios raked in $54.4 million at the domestic box office this weekend, beating M. Night Shayamalan's "The Happening." Variety reported that the picture took in $31 million overseas. Click here to see Hulk toys on TDmonthly.com.

New Bratz Video Game Coming This Fall. June 16, 2008 – This fall, THQ Inc. will launch its next video game in the "Bratz" series, based on the upcoming animated film "Bratz: Girls Really Rock" and a new range of dolls by MGA Entertainment. Musical performances, a makeover area, fashion design opportunities and activities such as skydiving are some of the game's key features, according to Business Wire.


Obama Sock Monkey Sparks Outrage. June 15, 2008 – A representative of the National Association for the Advancement of Colored People called TheSockObama, a suit-clad sock monkey wearing a campaign pin for presidential candidate Barack Obama, "pure racism," the Associated Press reported. After an outburst of rage and disapproval from Obama supporters online, the Utah couple that created the product issued an apology on their company website saying they will not move forward with production of the toy.

Bryant Shopped Bratz Idea While Under Mattel's Employ. June 13, 2008 – Carter Bryant, designer of MGA Entertainment's Bratz dolls, said Thursday in court testimony that he took the idea to other companies through an artists agency while he was working for Mattel, the Associated Press reported. When Bryant actually sketched the initial drawings of Bratz — he says it was between periods of employment with Mattel — is of crucial importance in the case of copyright infringement playing out in Riverside, Calif.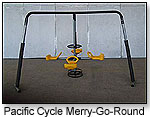 Pacific Cycle Recalls Merry-Go-Rounds. June 12, 2008 – The U.S. Consumer Product Safety Commission, in cooperation with Pacific Cycle Inc, has announced a voluntary recall of about 15,000 Playsafe Spinning Quad Merry-Go-Rounds because the inner bearing can fail and cause the seats to fall to the ground. The company has been made aware of one child falling from the toy and getting hurt. The Merry-Go-Rounds were sold at Toys "R" Us stores from January through March 2008.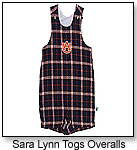 Sara Lynn Togs Recalls Overalls. June 12, 2008 – The U.S. Consumer Product Safety Commission, in cooperation with Sara Lynn Togs, has announced a voluntary recall of about 1,800 Infant and Toddler Shortalls because the buttons on the shoulder straps can come off and pose a choking hazard. The collegiate-themed gingham and flannel overalls retailed at college bookstores, gift stores and children's boutiques from March 2007 through February 2008.

Strawberry Shortcake Gets a Makeover. June 12, 2008 – In a race to make their classic characters appeal to children of this generation, several companies are putting old favorites in the makeover chair. Now outfitted in a color palette that's more pink than red, American Greetings' Strawberry Shortcake has gone casual, sporting long hair, daintier freckles, larger eyes and a cell phone. The Care Bears will relaunch soon with leaner tummies, and 4Kids Entertainment plans to bulk up the Ninja Turtles in video games next year. Even Disney is considering minor changes to Mickey Mouse, according to the Straits Times. Effective January 2009, Hasbro has been named by American Greetings as the global master toy licensee for both Strawberry Shortcake and Care Bears, according to WorldScreen.

China Retracts Hundreds of Export Licenses. June 11, 2008 – China, a country whose toy exports total 22 billion each year, has pulled the export licenses of 700 toy factories for not meeting all safety regulations, the Press Trust of India reported. More than 3,000 factories were inspected as part of a campaign last August, and China is still working on improving consumer product safety, with plans to meet with U.S. and EU officials in September.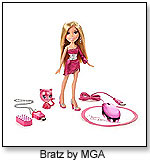 Creator of Bratz Deleted Computer Files. June 11, 2008 – In the copyright infringement case filed by Mattel against MGA Entertainment over the highly popular Bratz dolls, it has come to light that Carter Bryant, the designer of Bratz, erased some of his computer files using an Evidence Eliminator program only days before the computer became evidence in the trial. Reuters reported that there are disagreements over what he meant to erase — Bryant's defense says pop-up ads — but that the deleted files might have contained crucial drawings or email correspondence.

Artist's "Toy" Skyscraper Stands Tall in New York. June 10, 2008 – American artist Chris Burden's most recent work — a 65-foot model skyscraper made of pieces like those in Erector construction sets — is on display at Rockefeller Center through July 19, Reuters reported. The 16,000-pound reflective artwork is fashioned after New York City's 30 Rock Building.

Phthalate Ban Ups EU's Reports of Poor Quality Chinese Toys. June 10, 2008 – The European Union reported nearly 400 cases of "substandard" toys from China last year, more than double the amount of cases filed in 2006. According the Xinhua, the increase is due in part to an EU directive that banned phthlates in children's products in January 2007, after some exports had already arrived.

Lawmakers Meet on Phthalates and Bisphenol A. June 10, 2008 – A House Energy and Commerce Committee is meeting Tuesday to discuss the use of bisphenol A and plastic-softening phthalates in baby bottles and other products for children, since some studies have shown the chemicals to be dangerous to a child's health and development. The Associated Press reported that Democratic Senators have issued their own bill to keep bisphenol A out of all children's products, and Wal-Mart has already taken steps to ensure that its suppliers eliminate or reduce the amount of both chemicals in various products.

Jakks Pacific and Ultimate Fighting Sign Licensing Agreement. June 10, 2008 – Jakks Pacific has entered into a four-year licensing deal with Ultimate Fighting Championship to create collectible action figures after Chuck "The Iceman" Liddell, Michael "The Count" Bisping and other fighters, the Associated Press reported.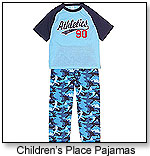 Lead-Tainted Pajamas Recalled. June 10, 2008 – The U.S. Consumer Product Safety Commission, in cooperation with The Children's Place Retail Stores Inc., has announced a voluntary recall of about 28,000 Camouflage Pajama Sets because there are high levels of lead in the screen printing on the shirt. Manufactured in Vietnam, the pajamas were sold at The Children's Place stores and online from December 2006 to January 2008.


Swing Sets Recalled. June 10, 2008 – The U.S. Consumer Product Safety Commission, in cooperation with distributor Backyard Leisure LLC, has announced a voluntary recall of about 11,000 Adventure Play Sets and Create N Adventure Wooden Play Sets because the hangers securing the glider chains can come off and pose a fall hazard. The company has heard of 114 hangars breaking, and three children have received minor injuries. The products, available in four models, retailed at Wal-Mart and Toys "R" Us stores from January through May 2008.

Mattel Partners With Mango for Barbie Tees. June 10, 2008 – Mattel Inc. and Spanish company Mango are partnering up to launch a line of Barbie T-shirts for 18- to 40-year-old women that feature prints reminiscent of the 50s, 70s and 80s decades. The Barbie by MNG Jeans brand will debut worldwide in July, according to FashionUnited.

Mattel Launches VIP BarbieGirls.com. June 9, 2008

– Mattel Inc. has launched a new version of its BarbieGirls.com virtual world — this one with additional games and experiences, and only available to subscribers who pay $5.99 per month, according to socalTECH.com.

Bakugan Owes Success to Road Trip. June 9, 2008

– Bakugan Battle Brawlers have become a best-selling sensation since their launch last year, but it was Spin Master's initial marketing campaign — sending college interns to children's camps and fairs all over Canada

to introduce the game — that created enough word-of-mouth excitement to spark sell-out popularity. Although the toy industry saw a 2 percent sales decrease last year, Spin Master's sales surpassed 60 percent growth, the New York Times reported. Read about one specialty retailers' experience with the toy here.

Tax Rebates Rescue Retail. June 6, 2008

– Wal-Mart, Costco and other large retailers benefited from tax rebate spending in May, which boosted sales at chain stores by 3 percent compared to last year. Some experts predict that such shopping will continue for several months and potentially to the end of the year, USA Today reported.

Casper Turns 60 in '09. June 6, 2008

– Casper the Friendly Ghost will celebrate his 60th anniversary next year with an assortment of licensed apparel, music, games and more, organized by entertainment rights company Classic Media. American Greetings, Local Celebrity, Genius Products and Mello Smello are some of the companies rolling out products in conjunction with the character's milestone anniversary, according to a press release.



Toys "R" Us Owes $50K for Employee Injury. June 5, 2008 – Toys "R" Us Canada has been fined $50,000 in the case of a worker who suffered scratches and bruises after falling from a ladder while trying to retrieve a large box. It was found that the employee had not received proper training, according to a press release.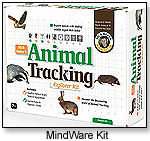 Animal Tracking Kit Backtracked by Recall. June 5, 2008
– The U.S. Consumer Product Safety Commission, in cooperation with MindWare, has announced a voluntary recall of about 2,200 Animal Tracking Explorer Kits because the set's "Plaster of Paris" powder is calcium hydroxide, which can irritate eyes and skin. The product was available through MindWare's catalog and website from September through December 2007.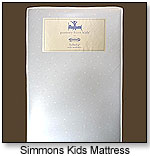 Crib Mattresses Face Recall. June 5, 2008
–
The U.S. Consumer Product Safety Commission, in cooperation with Simmons Kids, has announced a voluntary recall of about 20,000 Simmons Kids Crib Mattresses that could potentially entrap babies because the size of the mattresses do not meet minimum measurements, leaving space between each mattress and the side of the crib. One 6-month-old got trapped between a mattress and crib frame but was unharmed. The product retailed at Pottery Barn Kids and other nursery furniture stores from July 2006 through May 2008.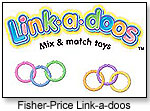 Australian Consumer Group Issues Link-a-doos Warning. June 4, 2008
– The Australian Competition and Consumer Commission has alerted parents of a possible inhalation hazard with black and white Link-a-doos made by Fisher-Price, according to the Daily Telegraph. The white plastic edging may detach and present safety issues for young children.
Toy Purchases by Household Went Up in '07. June 3, 2008
– Although U.S. toy sales fell roughly $ .6 billion in 2007 compared to the previous year, the NPD Group reported that more U.S. households bought toys last year than in 2006, seeing an increase of 2 percent. The average amount dedicated to toy purchases per buying household was $191 and $201, for 2007 and 2006 respectively.
Chattanooga to Gain Learning Express. June 3, 2008
– Come September, Chattanooga, Tenn., will have a Learning Express specialty toy store to call its own. Owners Cam and Mary Beth Conklin look forward to offering both classic and innovative toys as well as superior customer service, the Chattanoogan reported.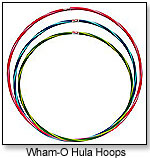 Hula Hoop Sparks Fitness Frenzy. June 3, 2008
– The decades-old hula hoop is taking center stage in a newer fitness craze — "hulaerobics" — that has spread from the United States to the UK, BBC News reported. The exercise classes are designed to tone various parts of the body while using the hula hoop around the arms, legs and waist.
Zac Browser Gives Autistic Children Confidence on Web. June 3, 2008
– Recognizing his 6-year-old autistic grandson's frustration over too many options and too much stimulation online, John LeSieur oversaw the creation of the Zac Browser for Autistic Children, the Associated Press reported. In addition to blocking websites as many kids' programs do, the free browser also disables unnecessary keys on the keyboard, features large icons, eliminates flashing media and advertisements, and emphasizes music, videos and educational games.
California Students Win Game Competition. June 3, 2008
– A team of five middle-school students from Moorpark, Calif., won first place in the "Games for the Family" category of the national Sally Ride Science TOYchallenge this weekend in San Diego for their "Trolls and Goats" game, the Ventura County Star reported.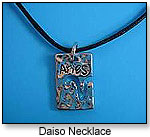 Lead-Tainted Jewelry Recalled. June 3, 2008
– The U.S. Consumer Product Safety Commission, in cooperation with importer Daiso Seattle LLC, has announced a voluntary recall of about 50 pieces of childrens jewelry due to high levels of lead. The bracelets and Zodiac-sign necklaces retailed in Washington state from October through December 2007.

Parents Want Magnetix Pulled. June 3, 2008
– The Chicago Tribune reported that the parents of an 8-year-old who underwent emergency surgery for intestinal tears after swallowing magnets and steel balls from a MEGA Brands Magnetix MagnaCase set in May, are planning a meeting with the U.S. Consumer Product Safety Commission and believe the toy should be removed from retail shelves. MEGA Brands called the occurrence "very isolated," but is in the process of doing away with its Magnetix line.
Hanung Toys to Acquire Overseas Firms. June 3, 2008
– To strengthen both sides of its business, Hanung Toys and Textiles Ltd. of India plans to purchase a toy company in China as well as two home furnishings firms in the United States, for a collective $30 million, Reuters reported.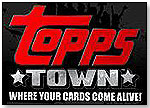 Topps Takes Trades Online. June 2, 2008
– Opening up the first virtual sports community for children, the Topps Company just launched ToppsTown online, which collectors can initially access via code cards that come in 2008 Topps Series #2 baseball card packs. According to a press release, those who visit the site can design their own avatars, collect and trade virtual cards, play sports games and personalize their clubhouse.

Shining Stars Site Goes International. June 2, 2008
– Russ Berrie's Shining Stars website, the landing ground for those who purchase or receive a Shining Stars interactive plush pet that comes with a secret code for online access, is now available in Spanish, Hispanic Business reported. The website also features four other languages besides English, and options for French, Italian and Dutch will be added soon.
Mattel Reaches Pampered Kids Across the Seas. June 2, 2008
– According to the Baltimore Sun, Mattel is pushing the Fisher-Price brand to middle-class parents in hot new markets, such as China, Russia, Poland and Brazil. Along with the new cultures and languages come new problems, such as ensuring that Mandarin Chinese characters can be read on LCD screens, and avoiding offenses such as pairing a Turkish poem with an illustration of a pig, which was deemed inappropriate for a Muslim country.
But the headaches seem to be worthwhile. Although Fisher-Price sales were down 7 percent in the first quarter here at home, sales in developing markets have more than doubled in the last four years, and infant product sales have increased tenfold.

Wall-E Aims to Win Boys. June 2, 2008
– The Disney-Pixar animated film "Wall-E," set for release on June 27, has already spawned a line of toys designed to win over little boys, including a remote-controlled Wall-E robot , according to the New York Times. It's written and directed by Andrew Stanton, who also wrote and directed the hit "Finding Nemo."

Key Industry Members Refuse to Renew ASTRA Membership. June 2, 2008
– In a series of emails forwarded to TDmonthly Magazine, Stevanne Auerbach (aka Dr. Toy) and Frank Martin of Frank Martin Toys resigned their memberships to ASTRA, owing to the failure of that organization to adopt a Code of Ethics aimed at deterring "copycat" products that infringe on others' intellectual properties. Last year, TIA adopted a "Code of Conduct" based on the recommendations of a committee headed by Dr. Toy, Marshall Gavin of b. dazzled, inc. and Stuart Montaldo of Cogno Products. Dr. Toy and Frank Martin are hoping that ASTRA will soon do the same. However, even such a move may not win back the detractors. Gavin is boycotting the TIA because its "Code of Conduct" does not penalize violators.
Indiana Jones Beaten By Women. June 2, 2008
– "Sex and the City" trumped "Indiana Jones" at the box office this weekend, said the Hollywood Reporter. The chick flick scooped up $55.7 million during its debut, while the aging architect unearthed $46 million. "Indiana" was still tops for the week, with a gross of nearly $152 million. "Prince Caspian," "Iron Man" and "Speed Racer" came in third, fourth and sixth, respectively, making their licensed toys a good bet for the near future.

Fantasy Studio Burns for Real. June 2, 2008
– Universal Studios in Hollywood went up in flames on Sunday morning, but will reopen to the public today, reported the Los Angeles Times. Update, 6/3: Investigators have determined that workmen accidentally started the blaze when using a blowtorch to heat and repair asphalt singles on a roof on the New York Street set . The fire, which destroyed the "King Kong" tour as well as the sets for hits such as "Back to the Future," may have been exacerbated by a low-pressure water system that limited the dousing reach
of the firefighters' hoses.

Emily the Strange Heads for Hollywood. May 30, 2008
– The surly tween pop-culture icon who started "life" as a tee-shirt design, is being pushed toward the big screen by Dark Horse Entertainment President and "Hellboy" Producer Mike Richardson, according to the Hollywood Reporter. Dark Horse publishes both the "Hellboy" and "Emily the Strange" comics series. Emily and her four cats have also spawned fashion items, books, toys, school supplies and accessories. Though Emily appeals mostly to teen girls, who appreciate her nonconformist confidence, tweeners looking for an alternative to mouthless cats may appreciate her darkly humorous perspective and punk style.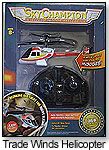 Tiny Helicopters Burst Into Flames, Get Recalled. May 29, 2008
– The CPSC today announced a voluntary recall of "Sky Champion" remote-controlled helicopters owing to a risk that their rechargable battery can catch fire, posing a burn hazard. While no one has yet been injured, two reports of the little copters catching fire have been documented. The toys are imported by Tradewinds International Enterprises. Inc. They were sold at Walgreens stores nationwide from June 2007 through November 2007 for about $20.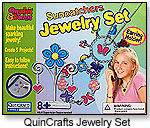 Suncatchers Jewelry Recalled for Lead. May 29, 2008
– The U.S. Consumer product safety commission, in cooperation with importer QuinCrafts, has announced a voluntary recall of about 70,000 Makit & Bakit Jewelry Sets and Suncatcher Sets because some of the clasps contain high levels of lead. Seven sets are affected by the recall and were sold at various toy, department, craft and drug stores from August 2007 through March 2008.
THIS BANNER IS AN AD:
---
---