---
TDmonthly's Music Expert
She'll Tell You Which Albums Hit the Right Notes
TDmonthly Magazine's Music Expert watched her daughter hum and dance to tunes by the Bari Koral Family, wiggled away with international sensation The Wiggles, and enjoyed distinctive instrumentation in an album of French songs.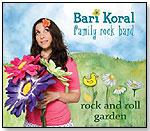 Bari Koral Family Rock Band: Rock and Roll Garden by LOOPYTUNES
Gender: Boys and Girls
MSRP: $11.99

TDmonthly rating:




My Impressions: This is not the first CD I've reviewed for the Bari Koral Family Rock Band, and I hope it's not my last. This family does a great job with their music! I love the "Hey Ducky" song and the "pop" song for the piano parts. The "Best Friend" song is great as well; it has a short accordion solo that's very cool. The lyrics are clear and easy to sing with, and the musicians are A-plus!

Kids' Impressions: I did not have to call my 3-year-old daughter in to listen to this CD — she dropped what she was doing and came running into the living room just to hear it. She began humming along to "Backpack" and dancing to "Dance All Day" the first time she heard it! She also began singing the words with the "Pop" song and "Boom Boom" right away.

My Recommendations: I think the fact that my preschool-aged daughter loves this is a testament to how well geared this music is for kids. There are a lot of kids' CDs out there, but this one is truly special. As a side note for merchandising, the whimsical CD jacket is well suited to the style of music and attractive as well.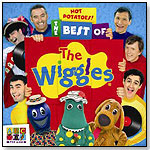 Hot Potatoes! The Best of the Wiggles by KOCH ENTERTAINMENT
Gender: Boys and Girls
MSRP: $18.00

TDmonthly rating:




My Impressions: This best-of album of the famed international performing group The Wiggles has a record number of fun songs — 34 in all! The original tunes run the gamut; from songs about food, dress-up parties, animals, dancing … really anything that kids are into. The style is cartoon-ish, and obviously meant to be danced to.

Kids' Impressions: The CD cover is inviting to kids, as it's very colorful and includes all the words to the songs. It was the first CD my preschool-aged daughter picked up out of a bunch of CDs she wanted to listen to.

My Recommendations: This album has a lot of hard-earned support behind it that could help with its appeal to children and on the retail shelf. The Wiggles are celebrating 18 years of success and also have DVDs, perform live shows, and even have their own movie!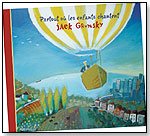 Jack Grunsky: Partout où les enfants chantent by CASABLANCA KIDS INC.
Gender: Boys and Girls
MSRP: $14.98

TDmonthly rating:




My Impressions: Hats off to Jack Grunsky — this music is very easy to enjoy! I noticed marimba, saxophone, keyboard, trumpet, accordion, and some kind of guitar — unusual instrumentation and a delightful change from the norm. I have to say that I was immediately impressed by the number of tracks on this album (20). One thing I cannot review is the text for these songs, as it is in French, but I can say that the diction sounded clear and the singing was on pitch.

My Recommendations: My own young children didn't seem too into this CD, but I enjoy it very much. I'm guessing that kids who know French will especially love this album.

Writer's Bio:
Anna Bendorf received her Bachelor of Music in Piano Performance in 2004 from the University of Oregon, where she gained extensive experience as an accompanist and solo performer. While studying music, she won several piano competitions and sang in the University audition choir and the Symphony Chorus. She has been teaching piano for the past 14 years, and she and her husband, Adam, run Alberti Publishing, a music publishing company. They co-authored a book for piano teachers called "The Right Notes" (November 2008). Adam and Anna have two daughters.
Read more articles by this author
THIS BANNER IS AN AD:
---
---