"I don't think doing business online is either a fad or a trend." — Andrew Beyfuss, Boardgames
In recent years, one kind of Internet retailer that has had little problem maintaining Web traffic is the toy store. Although some online retailers may be fly-by-night, outstanding numbers have flourished. A few online retailers shared their secrets with TDmonthly Magazine.
Andrew Beyfuss started Boardgames in 1998. He and his partners had combined experience in sales and marketing, information technology and product distribution.

Beyfuss specialized in board games, a market already established. "In hindsight, some of our best decisions were to keep a close shareholder base, avoid unnecessary partnerships and operate without debt."
Although many large, traditional toy stores and chains that specialized in the toy and game market are suffering or closed, his company, now in its eighth year, is healthy. It has offices, warehouse facilities and full-time employees.
All sales and marketing are handled via the Web. "We have yet to find a viable offline promotion vehicle and are somewhat beyond the 'get the word out' stage," Beyfuss said. "I don't think doing business online is either a fad or a trend."
Bill and Sandy Chickering operate four stores from their home in the Sierra foothills above Sacramento. The loss of corporate insurance jobs in 1996 led to a llama farm and a proprietary line of llama-inspired jewelry.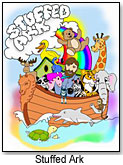 Sandy Chickering started Nose-N-Toes as a traveling boutique that frequented llama shows on weekends. In May 1998, it became an Internet store, reaching recognizable success by December 2000.
In 2001, the Chickerings launched Stuffed Ark with 70 plush animals. Now with five employees, this remains their most lucrative retail business.
Today, they've expanded into selling plush storybook and historical charact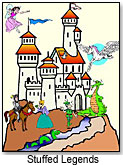 ers through Stuffed Legends, and animal theme socks through Critter Socks. They buy pay-per-click advertising in addition to operating an affiliate program that sells their products through dozens of Web sites.
Chickering believes that macroeconomic and societal trends have favored online retailers. Their success he attributes to the low cost of imported merchandise and credit for customers, as well as widespread acceptance of online shopping supported by broadband Internet services and confidence in the U.S. economy.
"Because of the data-intense nature of a Web store, we can analyze and refine our promotion activities rather precisely," Chickering explained. "We have found non-Web media not to be useful for our products."
A big box retailer dependent on quantity sales cannot pay for the shelf space to display a specialized product line. "They sell teddy bears for $9.99. We sell the breed-specific animal that our customer is searching for — at $22.50," Chickering concluded.

After running a consulting and programming business for corporations until 2003, Ion Hatzithomas began opening online stores. He now owns and runs CopsPlus, AirPurifierDepot and ModelCars, a store he established because of personal interest and marketing potential. Offering a larger selection than a traditional hobby shop, his store has more than 3,000 cars available. He runs a staffed company from an office in Queens, N.Y., and attributes his success to the efficiency of the computer system, which he builds and maintains.
"We strive to automate as much of the business process as possible, which in turn keeps our operating costs to a minimum," he related.
He does no conventional advertising and relies on free search engine listings, but in the next year he will sponsor NASCAR in one of the televised Busch Series races.
"There will always be brick-and-mortar stores as people enjoy going out to shop," Hatzithomas stated. "But … online shopping offers a convenience and savings that no traditional store can touch."