---
Branding Toys Isn't a Game
Defining Success with the 4Ps of Branding
"With a clear focus on the consumer, you should always be able to find the right answer." — Beth Flom, Flag + Company

Kids are growing up faster, drastically shrinking the shelf life of toys and challenging manufacturers to create innovative items that capture interest quicker and earlier. Outsourcing and overseas production have instigated a seemingly never-ending public scrutiny of toy safety. And the proliferation of mass-market outlets as dominant retailers has put power in the hands of distributors — often forcing reduced pricing and increased negotiation.

These are just a sampling of the current pressures most toy manufacturers face. And it's the small and independent companies that feel these pressures the most.

So, where do manufacturers focus energies to ensure success? How does a toy become the safest? Trendiest? Most educational? Cheapest? What strategy and price point will peg consumer interest and ensure retailer buy-in?

LOOKING FROM THE OUTSIDE IN

The answer involves looking outward at consumer demand and market pressures and looking inward to the company's strengths and attributes. Having knowledge in both areas is the key to defining a memorable and lasting brand.

Finding the crossover between market desire and corporate strength may sound simple, but how do you find it? Consider the 4Ps of branding: Promise, Positioning, Personality and Perception. The deliberate blending of these elements during the creation of your brand and the marketing of your products will establish your distinct market presence.

PROMISE

"Marketing is the whole business seen from the customer's point of view," Peter Drucker said. Brand — and marketing in general — must reflect a consistent customer experience.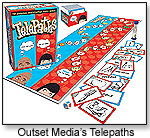 What do you deliver every time a child plays with your doll or a teen tackles your game? What can parents count on no matter which of your products they purchase for their children? The answer is your brand promise. It's what keeps buyers coming back.

POSITIONING

"Positioning is not what you do to a product, it is what you do to the mind of the prospect," according to Jack Trout and Al Ries. "That is, you position the product in the mind of the prospect."

It is within the positioning of your product that you identify not only what you do, but who you do it for and how you do it better. To define these elements, get out of your own head and think about it from a consumer perspective. Does the consumer care more that your toys have articulated joints or that they are poseable and playable?

As much as possible, put yourself in the mindset of your customer. Clear positioning provides a long-term plan for company and product growth, so look back on original goals to determine how to move ahead. With a clear focus on the consumer, you should always be able to find the right answer.

PERSONALITY

"You have to reach people on an emotional level. It's all about feel," David Aaker said.

Coke and Pepsi sell virtually the same products, as do Apple and IBM, and Barbie and American Girl. Yet each does it differently.

Coke addresses the family, creating warm moments around the fire with Santa Claus. Pepsi takes the new generation and hurls them off cliffs with the comfort of a hang glider overhead. This is where the personality of the product is created. As humans differ in their personalities, so do brands.

Try pairing human attributes with your brand to create an original and consistent feel. Are you competent? Genuine? Fun? Building marketing campaigns and visual representations around a personality creates a strong and memorable emotional impact that stays with the consumer.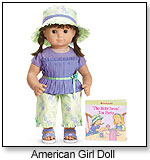 PERCEPTION

Flag + Company believes good companies become exceptional by following a simple philosophy: "Know who you are. Tell others before they tell you."

If you don't take time to define your company and actively market it, the market will do it for you. Consumers are not short on opinions, and when given the opportunity to share their opinions — particularly in this age of immediate information — they will.

Take the reins before you are forced to counter market perceptions and potential inaccuracies. Proactively establish your brand and promote it in everything from packaging to company voicemails. Consistent representation will dominate perception.

Read more about what Flom has to say about Promise, Positioning, Personality [coming shortly] and Perception [coming shortly].

Writer's Bio:
As a managing partner and co-founder of Flag + Company, Beth has branded, defined, re-defined, and marketed organizations of all sizes and sectors. Prior to founding Flag, Beth served as a senior director at The Delve Group, a strategic branding firm focused on the business-to-business sector, and creative director at D2 Creative, where she established a traditional marketing and strategy division within an interactive agency. Read more about her company at www.flagandco.com.
Read more articles by this author
THIS BANNER IS AN AD:
---
---