---
Easter Sales Hopped Up and Down
One Store Tripled Sales, While Others Stumbled
"If people get together, you can be much more successful." — Patricia Fiedler, Green Frog Toys

Easter sales were all over the place at 17 specialty stores across the country,

TD

monthly Magazine learned, with five stores reporting an increase or numbers in line with last year, and others suffering from the infamous recession, still-wintry weather and vacant towns due to Spring Break.

A ROUGH START TO SPRING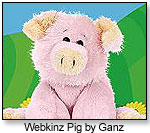 "We've had a selection of unpleasant weather and there is a recession going on here even though the real-estate market has been a little up. I've noticed sort of a slowdown in discretionary buying," David Friedlander, owner of Children's Planet antique store in Louisville, Ky., told

TD

monthly, pointing out that his sales dropped after the first week of January.

George Emerson, owner of The Walrus & Carpenter Toys in Middletown, R.I., was disappointed to see that his store's sales had fallen by 30 percent compared to Easter 2007. Lamenting the state of the economy and high taxes, one anonymous retailer in Florida also reported a 30-percent decline.

At The Toy Factory in Jacksonville, Fla., "it was slow enough that [the owner] sent employees home early Saturday," Manager Kenneth Box told

TD

monthly.

But for others, the picture was more pleasant.

EARLY, BUT NOT FORGOTTON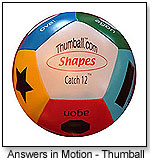 Perhaps the biggest success of all was a 400-children-strong "Bunny Hop" involving Green Frog Toys and seven other kid-friendly stores in Portland, Ore.'s Pearl District — specializing in everything from cupcakes to children's clothing. Kids went from store to store, enjoying activities and receiving stamps on a card that qualified them for a gift-certificate drawing once they reached the last of the map-marked locations.

So busy stamping and distributing prizes during the Saturday event, storeowner Patricia Fiedler and her staff were more than pleased to realize later that Green Frog had "tripled in sales versus last year" — in an event that cost them a mere $36.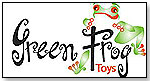 "If people get together, you can be much more successful," Fiedler told

TD

monthly, adding that they plan to pull off a similar event for Earth Day on April 22.

Cape Cod Toys in Mashpee, Mass., encouraged repeat customers by hosting the Easter Bunny the weekend before the holiday, then posting kids' pictures on the wall so they could return to take them home, Manager Linda Peterson said.

David Ekwall, owner of The Wooden Toy in Wethersfield, Conn., saw a 5- to 10-percent sales increase, and Sandy Friedman, owner of Accipiter in Raleigh, N.C., also estimated a 10-percent gain.

"People are tired of this bad economy," he told

TD

monthly. "Easter sort of was an opportunity for people to relax a little and have some fun stuff ... without breaking the bank."

Connie Hoeft, owner of CR Toys in Kearney, Neb., logged a similar 8 to 10 percent increase in sales, due in part to actively emailing customers and reminding them of the holiday.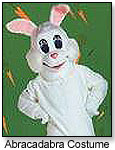 WHAT SOLD

Hoeft varied the traditional Easter basket by recommending card games — including Sixteen by Alpine Games, which quickly sold out and has been reordered. The brightly colored Thumball by Answers in Motion and modeling dough from Play Clay Factory also sold well, she told

TD

monthly.

Products by the Marshmallow Fun Co. — especially the Bow & Mallow — were best sellers at The Village Toy Shop in New Hartford, N.Y., according to Owner Jane Willis.

Games and Webkinz by Ganz, "of course," sold more readily than kites since springtime wasn't quite underway, noted Diane Gervais, manager and buyer for Middletown, Conn.'s Amato's Toy & Hobby.

Though not a traditional toy store, Abracadabra in New York City capitalized on the costumes that make up 40 percent of the store, renting out 15 mascot-like bunny costumes, Co-Owner Robert Pinzon told

TD

monthly.

Want to share news about your Easter? Feel free to leave a comment below. And check out some of the popular items that sold well over the Easter holiday:







.

AD
---






.

AD
---






Winner of the iParenting Media Award for excellence, the Super Play Kit includes five scented Play Clay rolls (Blueberry Blast, Pink Lemonade, Pineapple, Green Apple, Grape Bubblegum), a mini Rolling Pin, and two Clay Cutters in assorted colors. Made from all-organic ingredients.

.

AD
---






.

AD
---






.

AD
---






.

AD
---






The 7-1/2" tote is decorated in fuchsia, black and white mod floral print. The backside of the bag features a different style print to give the bag two completely different looks depending on which way the bag is carried or worn. A delicate white pony sits inside the purse.

.

AD
---
THIS BANNER IS AN AD:
---
---