---
Challenged Economy = Opportunity
Teach Money Skills and Emphasize Quality
"Toy sales have historically been recession resistant." — Craig R. Johnson, Customer Growth Partners

Talk of recession and comparisons to the Great Depression in the media fuel consumer anxiety, but most experts predicted to

TD

monthly Magazine that toy stores will fare well in a challenged economy.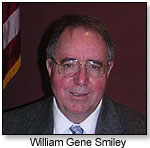 Professor Gene Smiley, author of "Rethinking the Great Depression," sees no parallels to the earlier crisis: "The Great Depression was a worldwide phenomenon," he wrote to

TD

monthly. "The contraction actually began in 1928 in Germany and several other countries before it spread to the United States and the rest of the world in 1929." The current contraction is domestic, mild and limited, he concluded.


A contrary view was presented by economics and real-estate analyst Robert Campbell, author of "Timing the Real Estate Market."

"This is hope-based economic forecasting, not data-based economic forecasting," Campbell warned TDmonthly. "I think the economy is in for much harder times than most people 'want' you to think."

The experts offered up 10 tips that may help your business weather the storms ahead:

— 1. Be Optimistic. "Toy sales have historically been recession resistant," said Craig R. Johnson, president of Customer Growth Partners in New Canaan, Conn. "And if you believe, as we do, that the economy will be soft but not in recession this year, sales should be all the greater."

— 2. Turn Tax Rebates to Toys. As the rebate checks roll in during May and June, offer specials, promote in-store savings programs, and emphasize quality.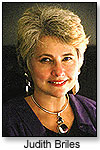 — 3. Teach Kids About Finance. "Look at some of the items kids can use for savings programs," suggested Dr. Judith Briles, president of The Briles Group, Inc., and author of more than 20 books, including "Smart Money Moves for Kids." You can also modify in-store savings and discount programs to help promote dialogues about money.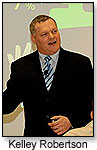 — 4. Promote Good Toys as Good Investments. "When you discuss options with your customer, focus on the quality and longevity of the product by saying something like, 'Your children will enjoy this for several years, which means it is a great investment,'" suggested Kelley Robertson, author of "Stop, Ask & Listen – Proven Sales Techniques to Turn Browsers into Buyers" and owner of The Robertson Training Group.

— 5. Educate About Quality. "Create a 'smart guide' for parents" that helps them make buying decisions, Briles advised. (You can post reviews from TDmonthly or use our 2007 Specialty Toys Report to back up your claims about a toy's quality.)

— 6. Expose the Hype. In-store events can help draw in new customers, reminded Briles. "Maybe get a ludicrous toy your store wouldn't normally carry," then help kids understand the difference between advertising claims and what the toy actually does, she said. "A savvy toy store would really start focusing on emphasizing their quality versus the junk that's out there."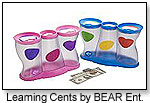 — 7. Talk About the Kids. "Start a conversation with customers by asking questions about their children's favorite toys and games," Robertson suggested. "Virtually all parents love talking about their children, and the more you encourage them to talk about their kids, the more they will begin to trust and open up to you."

— 8. Ask For the Sale. Fear of being too pushy may prevent you from giving the customer what he or she really desires. "Many consumers want permission to make a buying decision and asking for the sale helps this process," Robertson noted.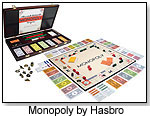 — 9. Rethink Cash Flow. If things get tight, renegotiate with creditors and stave off unnecessary bills, Briles suggested.

— 10. Turn Over Your Stock. "If it hasn't moved, it gets returned," Briles continued. Removing old stock "creates the illusion that the inventory is turning over." This imparts a sense of urgency to the buyers, she said, who tend to think, "If we don't buy it, it won't be here next week."

(To print this checklist, click on the PRINTER icon at the top of the page.)

Following are some products you can use to help your customers teach kids about money management:







Recognize coins, make change and build mental agility in a fun way. Simply use the coins to cover the board so that each row, column and 2" x 2" box contains a different style coin. The game includes 32 realistic coins, ten full-color Sudoku game boards and an answer key. The boards increase in difficulty. Launch date: March 2007.

.

AD
---






Know your coins? Cash in and win! Dual keypads and screens let kids race to beat the clock or best each other as they add coin values and learn equivalencies. High-quality sound with adjustable volume offers engaging play and immediate feedback. Includes five different games and guide. Higher levels feature even more problem-solving challenges with limitations on number of moves and more. For 1-2 players.

.

AD
---






.

AD
---






Noom and Raj want to start a business — a lemonade stand. Kids can follow them through this fun adventure as they learn all about money words and saving, spending and sharing with their Moonjar. Launch date: February 2007.

.

AD
---






.

AD
---






This small, collectible version of the ride-on Rody is just right for collecting coins and also comes in red, orange, yellow, blue and pink.

.

AD
---






Kids of all ages love the traditional treasure of a piggy bank. Pig E Bank takes this tradition to a new level. When you place a coin in the bank, he will tell you what coin you have deposited and then he will ask for more! The LCD Screen will also tally your deposits and tell you what your bank balance is! You can also adjust your balance when you make a withdrawal. Need to access your deposited funds? Simply press his nose and watch his mouth drop open to release the coins. Pig E Bank is a great tool to teach kids to recognize coin values and count money while saving their pennies. Requires three "AA" batteries (included). Recommended for ages three years and up.

.

AD
---






This 23" wooden Gator can swallow a lot of coins in his big belly, keeping them safe for that big spend. Gator and his friends are patented and handcrafted in the Adirondacks. They can be personalized upon request.

.

AD
---






Created by two moms, the multi-award winning LearningCents Bank system teaches kids that money is for spending, saving and giving. Kids learn these money values by allocating their allowance amongst the three large color-coded compartments. The bank also has dry-erase lids and a pen, so kids can track their growing cash flow. Unlike a traditional piggy bank or ATM bank, the LearningCents Bank prepares kids for today's more complex financial world. A minimum order of six banks is required. A model exclusively for girls is also available. Launch date: February 2006.

.

AD
---






These collectible banks have to be our cutest product to date. These fully functional banks have a removable plug bottom and will liven up any setting. Twelve different styles available.

.

AD
---






Based on actual stock market information compiled over the past 35 years, Mr. Bigshot plunges you into the world of Wall Street and challenges you to come out ahead of your competitors. Beginning in 1965, players advance through the years, trading their way up the financial ladder. For 2-6 players, this package includes both the board game and the CD-ROM version.

.

AD
---
THIS BANNER IS AN AD:
---
---