---
TDmonthly's Book Expert
One Educated Bookworm's Opinion
If you want to know which books to sell in your toy store, find out what the kids have to say. Each month, children's book author Amy Downing reads new titles to children, gives her educated opinion on positioning and sales to

TD

monthly Magazine readers, and rates them with 1 to 5

TD

s (for

TD

monthly!), with "5" as the highest rating.

With the lineup below, she witnessed one little girl's discovery of color, awaited Mama Mirabelle's return alongside safari friends, and experienced "The Man in the Iron Mask" in a whole new format.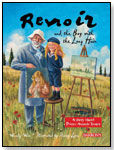 Title: Renoir and the Boy with the Long Hair
Author: Wendy Wax
Illustrator: Nancy Lane
Publisher: Barron's Educational Series
Gender: Boys and Girls
Age: 8 and Up
MSRP: $14.95



TD

monthly rating:




What It Is: This picture book glimpses into the life of impressionist Pierre-Auguste Renoir. It takes a small slice of his life — when his middle son Jean was 7 years old — and gives the reader an accurate account of both Renoir's and Jean's experiences. The book features several copies of Renoir's work and gives insight into how he created such beautiful paintings.

Why You Should Carry It: "Renoir and the Boy with the Long Hair" makes a perfect display item alongside other art books or supplies. The publisher has published several books in this series on famous artists. Children may not have many opportunities to be exposed to renowned artists in history, and this book and the others will show them some of the artists' more well-known paintings. These books also provide insight into what the artists were like.

What Kids Think: This book was a little too sophisticated for the kindergarten-and-under crowd, but those older thoroughly enjoyed it. They could relate to the young son who so desperately wanted a haircut.

---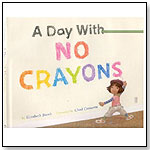 Title: A Day With No Crayons
Author: Elizabeth Rusch
Illustrator: Chad Cameron
Publisher: NORTHLAND PRINTING
Gender: Boys and Girls
Age: 6 and Up
MSRP: $15.95



TD

monthly rating:




What It Is: "A Day with No Crayons" tells the story of a little girl, Liza, who loves to draw. One day she creates a picture on the living room wall, and her mother takes all her crayons away as punishment. Still, Liza is able to "color" her world and express herself in a whole new way.

Why You Should Carry It: Many kids have colored where they aren't supposed to —walls, carpet, tables, chairs. This tale reminds young ones about drawing on "family-approved" places, but also shows children how art and color live all around them. "A Day with No Crayons" is an entertaining story to share with children, and it also instills the value of creativity.

What Kids Think: The class of 8- and 9-year-olds who heard this story loved it. They enjoyed the art and lingered over every page. After reading the book, many kids asked to go back to look at the pictures again.

---
Title: When Mama Mirabelle Comes Home
Author: Douglas Wood
Illustrator: Andy Wagner
Publisher: National Geographic Society
Gender: Boys and Girls
Age: 4 to 7
MSRP: $16.95



TD

monthly rating:




What It Is: This nonfiction picture book explores life in Africa through the eyes of a young elephant, zebra and cheetah. The three characters talk to each other about what they will do when Mama Mirabelle returns from her outing.

Why You Should Carry It: The author, Douglas Wood, also developed the popular TV show on the Disney Channel, "Little Einsteins." This book comes from the television series "Mama Mirabelle's Home Movies," shown on PBS Kids. If children watch the show, they are sure to want to read the book, with its bright, two-dimensional illustrations set against photographic backgrounds. Parents and teachers will appreciate this simple introduction to a far away land.

What Kids Think: While this book is geared for the preschool market, elementary-aged children enjoyed it as well. They especially liked the three young animals, each with its own personality.

---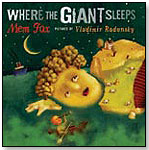 Title: Where the Giant Sleeps
Author: Mem Fox
Illustrator: Vladimir Radunksy
Publisher: Houghton Mifflin Harcourt
Gender: Boys and Girls
Age: 3 to 7
MSRP: $16.00



TD

monthly rating:




What It Is: This large, full-color picture book shows a scene faraway, then close up, pointing out where all the witches and goblins and wizards sleep at night. The combination of simple text and lyrical illustrations is perfect for that last story before bedtime.

Why You Should Carry It: "Where the Giant Sleeps" is an upscale book and probably works best as a gift. It would fit wonderfully in any display featuring nighttime items —pajamas, night lights and blankets. The sophisticated illustrations are whimsical, but are more likely to be appreciated by an older audience.

What Kids Think: The 3- and 4-year-olds were not as captivated by this book as the 7- and 8-year-olds. Neither group asked to see it again.

---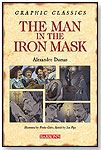 Title: The Man in the Iron Mask
Author: Alexandre Dumas, retold by Jim Pipe
Illustrator: Penko Gelev
Publisher: Barron's Educational Series
Gender: Boys and Girls
Age: 8 and Up
MSRP: $8.99



TD

monthly rating:




What It Is: This edition of "The Man in the Iron Mask" is part of a series called Graphic Classics that introduces youngsters to literary classics using a comic-book-style approach. In this sequel, The Three Musketeers are back for more adventure and danger.

Why You Should Carry It: It is extremely difficult to get kids to pick up a book these days, much less a classic. This series makes these sometimes hard-to-comprehend classics approachable for the hesitant reader. Once children make their way through an easier version of the classic, they are more prepared to tackle the original on their own. This book also features a glossary and index.

What Kids Think: Among second-graders, this was one of the most popular books shown. The graphic style appeals to kids, but it's the good story that will keep them reading!

---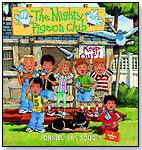 Title: The Mighty Pigeon Club
Author/Illustrator: Daniel San Soucci
Publisher: Tricycle Press
Gender: Boys and Girls
Age: 6 to 10
MSRP: $15.95



TD

monthly rating:




What It Is: An entertaining story about a group of kids who decide to raise a coop of pigeons, learn all about pigeons, and decide that they are not cut out to be pigeon owners!

Why You Should Carry It: "The Mighty Pigeon Club" is the fourth book in the Clubhouse Book series. While I haven't read the other titles, the characters appear likable and youngsters can relate to them — especially when each is appointed to the job of cleaning the pigeon coop. This book is also a fun read for any child or adult interested in birds.

What Kids Think: I showed this book to a class of second-graders. As a whole they were not interested in reading it — their main criticism was the art. They did not like the depictions of the children with their oversized heads and sometimes odd features. Of course, adults who looked at this book liked the illustrations, which were different from the sweeter-than-sweet or super cartoonish drawings found in many children's books.

Writer's Bio:
Amy Downing has been in children's book publishing for more than 15 years. As the editorial director of a small juvenile publishing house in Los Angeles, she has developed hundreds of titles for trade, mass market, book clubs and fairs. She is also the author of more than 20 books for children, ranging from picture books to nonfiction titles for the library market.
Read more articles by this author
THIS BANNER IS AN AD:
---
---