---
Retailer Spotlight: Kazoo & Company
Super Staff and Creative Expansion Keep Toy Store on the Edge
"Now that we have the model in place, we are looking to add three more locations of Kazoos." — Diana Nelson, owner of Kazoo Toys

With a background in Fortune 500 companies, Diana Nelson had a lot going for her when it came time for a fresh start. In 1998, she was facing a divorce and needed to support her sons, a 2-year-old and a 10-month-old.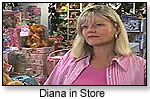 "I looked at coffee shops and franchises, and nothing felt right," Diana told TDmonthly Magazine. "I also looked at going back into working for Fortune 500 companies as I had in the past."

Diana's search led her to Kazoo & Company in Denver, which had been in operation since 1980 and was owned by a group of five women at the time. She called on them for business advice and eventually ended up buying the store from them.

"As my mom says, 'Diana isn't afraid to ask for anything,'" she explained. "The ladies were willing to sell because they were exhausted!"

PARTNERING UP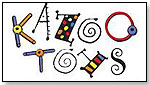 Since the purchase, Diana has had to learn how to differentiate the business from big-box retailers and keep its edge. The solution included launching Internet companies and developing contract partnerships. With the Army & Air Force Exchange Service, Kazoo has a multi-year exclusive contract to be the toy site of choice on their military shopping sites. That contract and a partnership with Amazon have meant additional gross sales and good exposure for the store.

"Financing is always tough," Diana admitted. "I have taken a second on my mortgage numerous times to get us through tough economic times like 9/11."

BUILDING A GOOD TEAM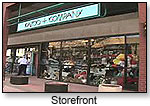 Eight years ago, she also went through a major employee problem that included embezzlement. She now does security checks on each and every employee and today is able to list her staff as one of her biggest successes.

"We have an incredible team that has been there from one to 20 years, and without them, I wouldn't have anything else," she told TDmonthly.

For Kazoo & Company, great customer service is another key element of success. Email marketing, which Diana says is "one of the strongest types of marketing out there," has also made a huge impact on business.

TACKLING EXPANSION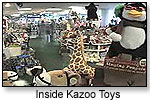 Diana was also able to launch a licensing division in 2008 called Kazoo Global; to date, one license has been sold. Amanda Waters is part-owner of the Kazoo Toy Store in the United Concourse at Denver International Airport. The 1,600-square-foot store took two years to put together, including building plans, construction and open–to-buy budgets. The store opened in October 2008.

"Amanda is doing great and has a good sense of what sells in the airport and what does not," Diana said. "She has operated airport stores over many years, so it was a perfect union for her to purchase a Kazoo & Company Toy Store. Now that we have the model in place, we are looking to add three more locations of Kazoos. Plans are currently in the works, and '09 and '10 should be exciting years!"

See Kazoo Toys' best-selling products.

Writer's Bio:
Brenda Ruggiero is a freelance writer from western Maryland.
Read more articles by this author
THIS BANNER IS AN AD:
---
---