---
Retailing Tips: How to Revive Your Inventory
Toss Out the Old and Bring in the New
Nothing is worse than seeing a returning customer browse your shelves and look bored. Because new toys are being manufactured constantly, it's always time to think about adding new products to your inventory and getting rid of some of the old — or even retrying items that are making a comeback. TDmonthly Magazine talked to more than 50 retailers to get their insight into how they manage inventory.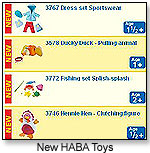 1. Ask Your Suppliers: Twice a year, instead of simply reordering the same old thing, I would call up my main inventory supplier and ask them to tell me what their top-selling items were. It beat going through their catalog and guessing what others might want. In 20 minutes of phone time, I'd have a fresh new inventory selection.



2. Shop Other Stores. Take a day or an evening and go visit other stores, even the big-box ones. Watch what people pick up. Watch what the kids go for. Anything interesting that you haven't seen yet? Also, look for classic toys that still sell well.

3. Pay Attention to Trends. Strategy, logic and family games are popular right now, for example.

"It seems like when the economy is not doing well, people are looking to do more family things," Rosie Morris, manager of Whiz Kids Toys in San Luis Obispo, Calif., told TDmonthly.

4. Toss Underperformers! You should always have up–to-date records on your sales. Review the last year and compare same month to same month or same quarter to same quarter. If you sold 100 units of an item in January of last year and this year you sold 10, it is probably time to replace that item with something more popular. If you can't return the item to the manufacturer, put it on sale immediately and get rid of it. It's occupying valuable space on your shelves.

5. Stock What's Hot. Each month, TDmonthly surveys dozens of retailers about their best-selling products. You can see the top-10 most-wanted games and top-10 most-wanted wooden toys in this issue, for example.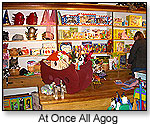 6. Keep Your Bearings. Whether you're rushed to bring in new product or not, remember the crucial elements that help you determine if a product is right for your store. Nearly 43 percent of retailers named price point as something they absolutely must know about a new item. A product's safety, quality and play value also ranked high on the list, with each receiving a nod from more than one-fifth of the respondents.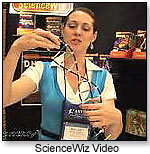 Candace Gooch of At Once All Agog in Limerick, Maine, stays on the conservative end when ordering by first bringing in the minimum amount of a new item.

7. Research Online. Nearly one-fourth of the retailers who spoke with TDmonthly indicated they prefer catalogs, reps or face-to-face time with customers as research methods. But those who have made the Web their discovery ground for great, new products know to look for a site that has all the pertinent information — including photos — in one place. Viewing product demo videos adds another helpful dimension to online research.

Writer's Bio:
Adeena Mignogna is an entrepreneur and writer who specializes in writing about small business, particularly retail. She started her own retail business in 2002 and operated it for more than five years. Now, she helps others through ups and downs in their business ventures. Adeena is the author of "Cute Little Store: Between the entrepreneurial dream and business reality" and the soon-to-be-released "Cute Little Store 2: What ever happened to that cute little store?"
Read more articles by this author
THIS BANNER IS AN AD:
---
---