---
Regional Reports: What's Selling … And Where
Find Out What's Going on in Stores Near You
New England Trends by Chris Lundy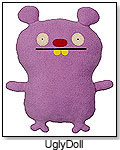 No name came up more frequently for wooden toys than Melissa & Doug. Whether it's play food or art supplies, this company led the pack.

Party games like Blokus from Mattel and Bananagrams by Bananagrams are still popular. When staff members know the games, they can show them to customers and sell them more easily. Game nights at the store demonstrate just how fun one of these games can be.

Other best sellers ranged from Uglydolls by Pretty Ugly to miniature helicopters.


Mid-Atlantic Trends by Brenda Ruggiero

Retailers reported that their best-selling wooden toys have been doll houses, furniture and wooden puzzles, mainly by Melissa & Doug.

Sales are down, as is typical after the holidays, but it seems they are even lower than usual right now.

People are still seeking out games, such as Apples to Apples by Mattel, and Bananagrams. They want games that they can play as a family, but are also interested in solitaire-type games. People have also shown more interest in mind games and puzzles lately.


Midwestern Trends by Terri Hughes-Lazzell

When it comes to wooden toys, Melissa & Doug tops the list for most specialty toy storeowners. Quality and variety are key. Melissa & Doug's wooden food and puzzles are the most popular. A close second to M&D is Plan Toys. With the push toward eco-friendly items, customers appreciate that Plan is a green company.

Games continue to be good sellers for most toy stores. While some storeowners are concerned about rising prices, most said the economy has brought them more and more people looking for family games and returning to an old pastime. Some of the hottest games continue to be Blokus and Bananagrams.


Western Trends by Claudia Newcorn

Melissa & Doug wooden products received the most mentions as best-selling wooden toys.

Blokus (three mentions out of seven) and Bananagrams (three) were the best-selling games. The majority of retailers have noticed an upswing in the popularity of games and attribute this to a return to families playing together at home, and as games as family entertainment, possibly due to the economy. LCR Dice received two mentions as a best seller.

No one product received multiple mentions as the overall best-selling item. Mentions included Blokus, Bananagrams, Sprig Toys and Playmobil.


Southwest Trends by Claudia Newcorn

Melissa & Doug wooden products received two of seven mentions as best-selling wooden toys. Others included the Dancing Alligator by Plan Toys and the designer toy Deathbot by Ningyoushi.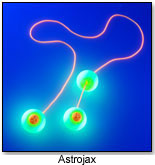 Two retailers named Bananagrams as their top-selling game. Others included Killer Bunnies by Playroom Entertainment, Set by Set Enterprises, and Bingo. The majority have noticed an upswing in the popularity of games, in particular games that can be played by the entire family.

PlasmaCars by PlaSmart received two mentions as the overall best-selling item. Others included Astrojax and EzyRoller.


West Coast Trends by Marie Raven

Plan Toys has been selling well for people, and retailers seemed to feel good about the response they've been getting lately to their wood products all around. Their customers often prefer it to plastic product, they said. Insofar as games are concerned, Qwirkle by Mindware merited mention, and Bananagrams continues to be an extremely strong seller.

Here are the toys retailers around the U.S. are talking about:







.

AD
---






The MICRO-TIGER indoor, digital proportional IR helicopter features a micro size fun with macro-scale performance. The MICRO-TIGER's blue LED light illuminates the cockpit for cool nighttime flying. The product is capable of precise and accurate control using the new digital proportional patent-pending Motion Auto Sensing Control (M.A.S.C.) Controller. A simple tilt of the wrist turns the helicopter in that direction. Beginners and experienced pilots will both enjoy the thrill and command of steering like a real pilot. The MICRO-TIGER comes fully assembled and ready to fly. It requires five AA alkaline batteries (not included). Launch date: June 2008.

.

AD
---






.

AD
---






.

AD
---






.

AD
---






This addictive, fast-paced dice game is now available in a blue tin box. This edition includes three specially marked LCR® cubes. The game itself retains its original simplicity where the roll of the dice determines which players to the left, right or center get the chips; the winner being the player with the chips at the end. Simple, fun and even educational for growing minds. L-C-R also comes with 24 playing chips and game instructions. The game is designed for three or more players.

.

AD
---






These eco-friendly construction toys were inspired by children's board books and come with landscape and character pieces. Each set includes flat panels printed with colorful, water-based ink and slotted building blocks made from earth-friendly Sprigwood. The Palace and Barnyard are large sets. There are also medium sets: Construction Site, Ladybug Adventure and Safari Adventure (MSRP: $19.99). Large sets are 90 pieces; the medium are 60. Launch date: Fall 2009.

.

AD
---






.

AD
---






.

AD
---






This 4" wooden designer toy echoes the character found on tee-shirts and other trendy clothing items. His wire legs and arms bend, too.

.

AD
---






Killer Bunnies is a fast-paced, action-filled card game, in which players must try to keep as many Bunnies alive as possible, while eliminating opponents' Bunnies. The problem: Opponents are armed with weapons and will stop at nothing to keep players from winning the game, which can get dreadfully vengeful, horribly nasty, hilariously messy and just plain fun. Killer Bunnies are back again and sporting new Specialty Bunnies, which make taking double turns a snap. The Violet Booster Deck adds another 55 cards to an existing set, plus a clear 20-sided die.

.

AD
---






This "curious game of clever connections" challenges two to four players to compare and identify SETs on the dice with those on the board, scoring as many points as possible by making SETs up, down and across the game board. Playing time is 30 to 45 minutes. Launch date: April 2008.

.

AD
---






Designed to fuel kids' passion for produce, players learn to group 95 fruits and veggies by color, identify the health benefits linked to the colors and how fruits and veggies keep your body growing strong and healthy. Bonus features: How to make green smoothies using green veggies and fruits, user-friendly charts and resources, information sheets and a coloring activity. For 2-30 players.

.

AD
---






.

AD
---






.

AD
---






.

AD
---






.

AD
---






.

AD
---
THIS BANNER IS AN AD:
---
---