"We have a lot of snow here in Milwaukee, and events can be cancelled at a moment's notice, so this way we're covered." — Nadia Wasiullah-Peters, Sprout Inc.
With additional reporting by Terri Hughes-Lazzell, Chris Lundy, Claudia Newcorn, Marie Raven and Brenda Ruggiero
There's no time like a recession to try new things. At least that's what the majority of 38 specialty retailers told TDmonthly Magazine about how they've approached 2009 — with marked inventory changes, new strategies for reaching customers and keeping them, and a penchant for planning resourcefully and showing off merchandise in new ways.

Take a look at some of the creative approaches toy stores across the country are taking to give their businesses a boost this year: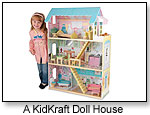 Capitalize on Vendors' Overstock. Gary Green of Toy Box in Asheville, N.C., purchases overstock from quality toy companies at a discount and then sells the merchandise to customers at low prices. KidKraft, for example, sold leftover doll houses that were designed for an online company to the Toy Box for $20 each. Toy Box then sold 12 to 15 of the houses at $70 each because customers jumped to take advantage of a mid-year deal on an item that's normally reserved for fourth-quarter spending.

Get Creative With Catalogs. Fred Rosenberg, owner of On the Park in Kingwood, Texas, was once a member of the Good Toy Group but is branching out this year to publish his own toy catalog with more than 100 products. "[We] are keeping it local and will be embedding it in a very popular publication; we'll be tripling distribution and reducing my overall cost by two-thirds," he told TDmonthly. "What I'm getting is a package," Fred pointed out, noting that the publication will publish an article about the man who plays Santa Claus at On the Park, and will also publicize the store's giveaway of a big holiday prize — an entire room of toys.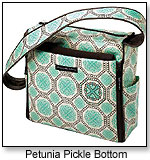 Cater to New Parents. Kidoodles Toys in Norman, Okla., may be a toy store, but it has boosted its supply of juvenile products by about 30 percent this year, Manager Spencer Stanley told TDmonthly, since "babies are still being born." The store carries Britax car seats, Petunia Pickle Bottom diaper bags, baby slings, teethers and a variety of other products for infant and toddlers. According to Stanley, sales have kept up with the increase in inventory. (See product demo videos from the 2009 ABC Kids Expo.)

Reward Loyalty. Doodlehopper for Kids in Springfield, Va., has implemented a rewards club card that yields a free gift certificate with a certain amount of purchases. "We just started it about a week ago, and a lot of people have signed up. I think they're looking to get something back from their purchases," Manager Gwen Bowden told TDmonthly. Millers Toy Store in Mamoroneck, N.Y., which is amping up promotions in general, also began a loyalty program about seven months ago, "and customers really seem to like it," Owner Brooke Andrews said.

Get Up Close and Personal. Nobody will be a stranger at Owl's Nest Toy Store in Southlake, Texas, where they're "offering even more personalizing than we did before. People are looking for that," according to Owner Sandy Challinor.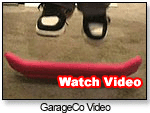 Plan Events Strategically. Nadia Wasiullah-Peters, owner of Sprout Inc. in Milwaukee, Wis., isn't gambling with the weather by scheduling only big holiday events this year. Instead, during December, the store is planning "a special deal every day … i.e., percentage off toys on Monday, percentage off clothing Tuesday. … We have a lot of snow here in Milwaukee, and events can be cancelled at a moment's notice, so this way we're covered," she explained.

Show Video Clips. Learning Express in Newton, Mass., lets customers see toys in action by playing toy commercials and promos on a plasma TV at the rear of the store. "It comes from the store's computer, which has vendor DVDs and downloaded material," Owner Richard Gibson explained. "A staff member creates the playlist and it runs on a loop. If a customer wants to see an item in action, he loads up the demo and they can watch it on the screen." Browse TDmonthly's collection of product videos and see how to broadcast the clips from your own website.

Tweak Your Emphasis. Al Cap, co-owner of Cap Toys in Chesterland, Ohio, told TDmonthly he's banking on customers to return to his store for the parts they need. "I am stressing parts rather than sets," he said. "If the kid loses a part, they can come to us for a replacement. It's a smaller-ticket item, but it's repeat business."