Tools:








Nascar Wins Over Kids and Retailers Take the Prize
Licensing Trust, Movies and More Toys Heat Up the Track
Cruise into any department, convenience or grocery store, and you will see more and more Nascar-related merchandise being marketed to a younger fan base. From infant rompers to racecar onesies, there's no shortage of racing gear parents can buy for their kids.

And why not? Nascar is one of the most-viewed sports on television in the United States, second only to the NFL, and has a fan base of 75 million people that purchase more than $3 billion annually in licensed product, according to Wikipedia.

NASCAR REACHES YOUNGER FANS

Retailers have a great opportunity today to capture this huge market, and many are finding success going after younger fans.

"The earlier a child is introduced to our sport, the better we think we have of making them a fan," Nascar's VP of Licensing and Consumer Products Mark Dyer commented on NBC's Today Show in 2006. In the same segment, Michelle Koziniski reported that "61 percent of all kids, age 7-11, consider themselves a race fan."

RACING INTEREST DRIVES NEW FILMS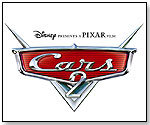 Fast forward to today and kids and Nascar racing are still a winning match. In May 2010, "Racing Dreams," a documentary focused on three kids aiming to become professional Nascar drivers, hit theaters in select U.S. cities. Jake Lingeman of Autoweek reported positively on this "endearing" film centered on the "Little League of Nascar."

Nascar's effort to captivate kids is also supported by the upcoming release of two motion pictures, "Transformers 3," due out July 2011, and "Cars 2," also slated for release next year. Both films feature a racing theme, with tricked-out Dale Earnhardt Jr. and Jimmy Johnson racecar Transformers, and Lightning McQueen zooming around the world in the "Cars" Race of Champions.

These releases open up great sales potential for retailers. In fact, consumer items linked to the original "Cars" movie, released in 2006, have produced, on average, $2 billion each year, according to Retail Merchandiser.

"It is critical that we develop the future fans of Nascar. Kids are naturally drawn to cars and vehicles. Through toys, games, apparel and other product categories, we can make a connection with children at a very young age", said Blake Davidson, managing director of Nascar's licensed products, in a 2009 article on Nascar.com.

NASCAR TRUST SIMPLIFIES LICENSING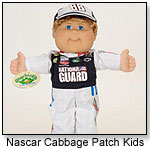 Just this year, Nascar formed the Nascar Teams Licensing Trust — a centralized licensing agency that will mark a seismic change in the way the industry has operated. Doing business in Nascar will now be easier for both licensees and retailers, a key component in growing sales for the future.

"The creation of this new organization is one that the fan may not notice today but will receive the benefit from tomorrow and beyond," Richard Childress, owner of Richard Childress Racing, said in a Daytona Beach News-Journal article in July. "This will help offer [our fans] a wider selection of merchandise representing a much bigger offering of drivers."

It appears the sky is the limit for retailers, manufacturers and Nascar. Companies that aligned themselves with Nascar in 2009 received $1.9 billion in exposure for their brands, up 12.5 percent from 2008, as reported by the Sports Business Journal. This helps fuel demand for Nascar sponsorship, which ultimately equates to hot new items on the shelves for consumers.

One product that turned heads was the introduction of Cabbage Patch Dolls Nascar Kids from Jakks Pacific last year. This beloved doll of children in the 1980s is being re-marketed to their own kids today. Dale Earnhardt Jr. was the first Nascar Kid, featuring cool additions like a driver suit and hat.

DANICA PATRICK REVS UP INTEREST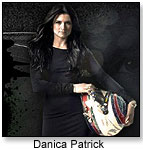 The recent addition of female driver Danica Patrick is expected to generate about $30 million in Nascar-related merchandise each year, according to the Indianapolis Business Journal, including cool Hot Wheels racecar toys from industry giant Mattel, one of the first companies to secure this highly marketable sports figure as a sponsor. The lineup will even include a replica of Patrick's car that she helped design, making her the first celebrity with her own Hot Wheels car.

"We are seeing some positive signs out there", Blake Davidson said in an article in Global License!, which also reported forthcoming Nascar construction toys and RC vehicles from K'nex and Jada, respectively. "We have undergone this transition as a sport, bringing in new partners and looking at the business differently, and what I am very happy with is that retailers are saying that they are encouraged by the direction we are headed overall and what that could mean for the business".
Catalog Request Form

Writer's Bio:
Michael Boylan has been a professional web designer since 2000 and is a column writer for Think Omnimedia. He also works on-line as an Internet Judge for a large technological company
Read more articles by this author
THIS BANNER IS AN AD:
---
---