---
The Return of Bratz
Lutz Muller is an industry analyst who shares opinions and makes market projections based on public and confidential research, including interviews with contacts at major U.S. retailers. This article was originally published in the UK publication Toy News.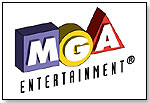 Beginning with their launch in June 2001, Bratz dolls stormed into a market dominated by Barbie. By 2003, Barbie's market share had dropped to 60 percent from 75 percent in 2000, totally because of inroads made by Bratz.

The ascent of the range continued unabated and by the end of 2005 it was in a number of markets, on par with or even ahead of Barbie. Unable to stop MGA Entertainment by more traditional means, Mattel remembered the hallowed American marketing mantra "when you cannot beat them, sue them" and initiated a court case accusing MGA and Mattel's former employee Carter Bryant of copyright infringement. The essence of the case was that "Carter Bryant concealed his Bratz work from Mattel and wrongfully sold Bratz to MGA while he was a Mattel employee."

After a seven-week trial in the US District Court for the Central District of California, the jury rendered its verdict on July 18, 2008. It was a total win for Mattel. The jury awarded Mattel $100 million and ownership of the doll line hook, line and sinker.

A little later that year, Mattel also won a court order banning MGA Entertainment from making and selling Bratz dolls that were found to infringe Mattel copyrights. Specifically, the judge, Judge Stephen Larson, mandated that MGA must remove, at its own cost, all Bratz product from store shelves, reimburse retailers for the product, turn over the recalled product to Mattel for disposal, and destroy all marketing materials and moulds and materials used in the production of the dolls – all this by February 11, 2009.
MGA appealed. On December 10, 2009, the US Court of Appeal for the Ninth Circuit granted MGA an immediate stay of the injunction, stating that the judge's mandate did not apply until the MGA appeal had been heard and decided.
On July 22, 2010, the roof fell in on Mattel. The Court Of Appeals rejected the District Court's original ruling for Mattel, where MGA Entertainment was ordered to pay a whopping fine and to forfeit the entire Bratz brand, stating that Judge Larson had abused his discretion with his ruling for Mattel. It basically told Mattel to go back to square one and to start legal proceedings again from scratch if they wanted to pursue the case.

This is where things rest. Mattel and MGA will meet again in Court on January 11, 2011, for the rematch. Also, MGA has filed a case against Mattel alleging industrial espionage and Mattel has filed a case alleging that MGA had fraudulently hid and diverted assets so as to avoid paying creditors.

The verdict of the appeals court came as a total shock to Mattel and a great surprise for all in the industry. With one exception – on May7, 2010, Isaac Larian, the owner and CEO of MGA, emailed me the following message, two and a half months before the verdict was in: "The likely result of the court ruling is that it will throw out all of Mattel's case".

The toy buyers at the large retailers, who had been forced to toss Bratz during the second half of last year, immediately reassessed their decision – particularly since it had been taken by some of them under a considerable amount of duress.

Their position is now that Bratz will, until or unless a Court rules that the brand does belong to Mattel after all, be judged strictly on the strength of its sell-through performance.

If it is good, Bratz will get appropriate shelf space. If it is not satisfactory, the brand will be tossed again. On this basis, Bratz is back in Wal-Mart and Target and has an end cap at Toys R Us.

It would appear that Bratz is already getting traction. The four basic dolls are doing extremely well at Toys R Us and acceptably so at Wal-Mart and Target. This is what Isaac Larian had to say in regard to initial progress: "Sales are surprisingly excellent ( for a brand that's been out of market for three years). The issue is getting inventory."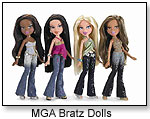 In September Barbie continued to be the market leader both in terms of market share as well as in shelf space (409 running feet in TRU, Target and Walmart stores), followed at number two by Disney Princess (336) and then Jakks' Tinkerbell. Bratz has only 26.
Talking to my friends at the large retailers, I get the sense that they anticipate that Bratz will capture at least 10 percent market share with them by end of the year. I first thought that this market share would come mainly from Moxie but Isaac Larian set me straight on this one in an email dated 6th September 2010: "Moxie is standing on its own (it is for younger girls) and this year's line (Moxie Snow, Magic Hair, Moxie Teenz) sales are excellent. The sales are almost double what we had last fall".

So, if the Bratz market share is not coming from Moxie, who will be the loser?

Not Liv of Spin Master, it would appear, even though there are rumors out there to the effect that the brand could be pulled from the market place because of slow sell-through.

These rumors are undoubtedly supported by the fact that it is on clearance with Wal-Mart. However, my friends there tell me that old product is being phased out only to make room for the autumn and spring assortment.

Harold Chizick, VP at Spin Master, says: "We are thrilled with the continued strong support for Liv from all of our retail partners through this fall and into spring of 2011. We will continue to aggressively advertise on TV, highlighting a series of brand as well a product specific spots.

"Liv will continue to be supported by a bolstered online and social media campaign that will run promotions similar to the "How Do You Liv" promotion that began in August running until the end of September. In the first 3 weeks alone the promotions have already attracted hundreds of thousands of girls to LivWorld.com. During the summer of 2011, we have a yet-to-be-announced promotion driving massive awareness for the Liv brand with one of the world's largest promotional partners.

"The fashion doll category is one of the hardest to break into and although we have a proven track record for category busters, this was one of our biggest challenges in the company's history. Liv has been resonating with girls 5-12 all around the world with our beautifully sculpted dolls featuring 14 points of articulations and the best hair play ever on a fashion doll. Right now, in the US and globally, the fashion doll aisle is one of the highest traffic in the entire toy department, and with only 12 months on store shelves we have definitely solidified market share, brand awareness and (a place in) the hearts of girls worldwide who aspire to be real teenage girls. "

The other three major contenders – Disney Princess, Tinker Bell, and iCarly – do not appear to be in danger of losing market share because of Bratz. Disney Princess is on a roll and will be further strengthened by "Tangled," the Disney Movie that is coming out on November 24, and which my contacts in Hollywood consider a winner. Tinker Bell appears solid and its market share will be further enhanced with the impending release of "Tinker Bell and the Great Fairy Rescue" later this month. iCarly is backed by the very successful TV series of the same name – with a DVD released on August 31 and a new film out in September - and does not look particularly vulnerable either.

There are clear indications, though, that both High School Musical of Mattel and Hannah Montana of Jakks are sharply declining, but I do not think that this has anything to do with Bratz' reappearance.

This would suggest that it is indeed Barbie who is going to get a haircut, which makes sense, since any brand with a market share of more than 50 per cent is likely to be a little vulnerable.

Well, in any event, welcome back, Bratz.

Writer's Bio:
Lutz Muller is a Swiss who has lived on five continents. In the United States, he was the CEO for four manufacturing companies, including two in the toy industry. Since 2002, he has provided competitive intelligence on the toy and video game market to manufacturers and financial institutions coast-to-coast. He gets his information from his retailer panel, from big-box buyers and his many friends in the industry. If anything happens, he is usually the first to know. Read more on his website at www.klosterstrading.com.
Read more articles by this author
THIS BANNER IS AN AD:
---
---