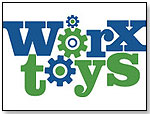 TDmonthly Magazine had the chance to speak with Ross Richardson, the founder of Worx Toys Inc. Below, he tells us how his own son's curiosity inspired the creation of the company, and shares the surprises and challenges one faces when brining a new toy to market.
Q. What career path did you originally envision for yourself? Did you ever anticipate working with children's products?
A. I come from a Telecom background and always envisioned myself continuing to work in technology. However, my son's constant curiosity encouraged me to look for ways to teach him how things work in a fun way, and when I realized there was nothing out there, it inspired me to change direction and start a toy company. It has been such a fantastic experience that I never looked back!
Q. How did you come up with the idea for your first product?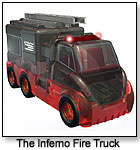 A. My son has always wanted to know how different things work. When he was almost 3, he went so far as to take apart a toy fire engine so he could see what was inside. As he is just one of many, many kids who have the same curiosity to know what's inside and how things work, I decided to create toys that make it easy for them to find out without the mess or fear of losing pieces.
Q. How long did it take to go from the original spark of an idea to actual production?
A. Much longer than we ever would have anticipated! We are launching in August, which is 2 ½ years after the original idea was born. Getting the product designed right, finding a good factory, and finding financing all take time.
Q. How did you raise the money to create your first prototype and business plan, and how long did it take to raise it?
A. We were fortunate enough to have found investors right away who believed in the idea and willing to support us. The immediate enthusiasm we received from investors gives us great confidence about how Worx Toys will be received when we take them to market.
Q. How quickly did you spend your initial funds? Any regrets?
A. We spent a lot of the initial funds on necessary and valuable things, but if we could do anything over again, we would have re-evaluated the money spent on formal research and done more of it first-hand. We found that no information is more valuable than that received from retailers and other entrepreneurs in the industry. That said, when you are starting out, and coming from outside of the industry, it is difficult to know what to do. Luckily, it was a relatively minor mistake and we learned a great deal from it.
Q. What were the top two or three best pieces of advice you received and from whom?
A.
"People rarely succeed unless they have fun in what they are doing." Quote from Dale Carnegie
Continue to strive to be better and challenge the way things are done.

Bringing a different approach is refreshing and appreciated
Q. The worst two or three pieces of advice (feel free to mention who gave them to you)?

A.
If you want it done right, do it yourself.

There are so many things that need to get done when starting a business, that there is no way one person can do it all.

Therefore, you need to align yourself with the right people and ensure that everyone is working to the ultimate goal.
Everything else needs to take a back seat when starting a business.

You need to be 1,000% focused on the business.
We are 3 fathers that love our families very much and value our time with them. In fact, we started this company for our kids. Working hard is incredibly important, but living a balanced lifestyle and remembering all of the things that are important in your life is core to the culture of our company

Q. What were the top two or three most significant obstacles you had to overcome to achieve success and how did you do it?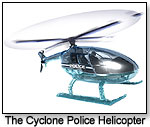 A. Probably the biggest obstacles we have had to overcome are
Finding and aligning ourselves with the best partners in the industry
Creating and manufacturing a product that will amaze people, but priced right for everyone
Managing increasing costs without sacrificing product quality
Q. What aspect of the toy industry most surprised you when you first started?
A. I'd say the way that business is done with factories in China. Just about every aspect of how you do business with partners is different than how it is done in North America.
Q. Where do you think the industry is headed?

A. Cost pressures as wages and material costs go up in China are going to have a profound impact. It will force companies to focus on lower cost, lower quality items, or to build out a strong brand and sell their products at a premium price. We are focused on offering quality goods at good value.
Q. How do you hope your product/s will affect children's lives?
A. Worx Toys was inspired by the desire to create something that would help our own children satisfy their curiosity. Worx Toys are designed to satisfy that desire for all Curious Minds, and to inspire them to learn even more.
Q. Where and what did you study?
A. I studied Business Administration at Wilfrid University University here in Canada.
Q. Where did you grow up?
A. I grew up in the Hamilton area, which is about an hour from Toronto.
Q. What hardships did you have to overcome during your formative years and how did they help you persevere as a business owner?
A. The two biggest things were learning the toy business, and learning how to balance work and family. Starting a new business puts tremendous pressure on your time, but you have to ensure that regular time is carved out to be with family and to be a good father and husband.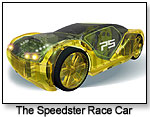 Q. What is the most disappointing thing that you have to live with as a business owner?

A. Probably knowing the mistakes that were made along the way. But you can't dwell on them or else you lose focus on getting those things done that will grow your business. It is important to learn from those mistakes so that you can avoid them in the future and run a better business.

Q. If you had to start over, what would you do differently?

A. I would have taken a more critical look at some of the things we chose to spend our limited funding on. In some cases we could have chosen to forego some of things, and in other cases we could have waited to spend that money at a more strategic time.

Q. What one unique quality makes your product better than your competition?

Definitely the interactivity of all our Worx Toys products. Worx Toys are systems that combine interactive toy vehicles with entertaining and educational storybooks that together make the toys come to life and teach children how the vehicles work.

Q. What one piece of advice would you offer to someone just starting out in the toy industry?

A. Align yourself with the best partners and keep focused on the ultimate goal.




You can find out more about Worx Toys products below.


The Torch Fire Truck lets children get a detailed look inside to see how it works. The Torch Fire Truck comes with an illustrated Howie Work's adventure hardcover storybook that takes them through how each of the major parts work in real life. By pushing a simple, three-digit combination of buttons on the vehicle or the included Worx Storybook Transmitter, an infrared signal is sent to the Torch Fire Truck revealing a working engine, emergency lights, fire hose, and much more. Launch date: July 2011.
Awards: 2011 Creative Child Toy of the Year

.

AD

Worx Toys line of toys lets the curious child get a detailed look inside how their favorite things work. Each Worx Toy also comes with a book that takes the child through how each of the major parts inside the toy works in real life. By seeing all of the components light up and move, children can discover what's inside the Apex Helicopter and learn all about it with the accompanying book. Components include rotor, rear prop, landing gear, and more. Launch date: 2011.

.

AD

The Speedster Race Car lets children 6+ get a detailed look inside to see how it works. The Speedster Race Car comes with an illustrated Howie Work's adventure hardcover storybook that takes kids through how each of the major parts work in real life. Check out the working engine, transmission, steering and much more. The doors can be opened to get even closer to the action. Launch date: July 2011.

.

AD