---
10 Things You Must Know to Run a Great Toy Store
Hundreds of Retailers Share Their Wisdom With You
Reporting by Alison Marek, Ashley Heaton, Justina Huddleston, Julie L. Jones, Daniel B. Kline, and Marie Raven.

To determine verified sales and business strategies, you need the advice of hundreds of retailers and experts. Don't have time to interview them all? TDmonthly Magazine has done it for you. Read what they have to say about merchandising, inventory control, customer service, marketing, ordering, and more.

1. Sell It QUICKLY!

Rapid turnover has many benefits, including more funds to purchase new stock, and less obsolete inventory sitting on shelves. Retailers can increase turnover with creative visual merchandising and by using the internet to move tough-to-sell items.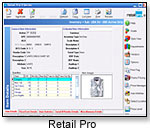 2. Know What Toys Are Selling

Monitor what goes into and out of your store by using a POS software program (such as Retail Pro or Quick Books) that keeps track of inventory as you buy and sell it.

To find out what toys are selling well at other specialty stores, you can check out TDmonthly's Top-10 Most-Wanted lists by category here.

3. Tell a Story

Dan Soderberg, former education and exhibit expert at the Maryland Science Center, told TDmonthly: "We have a NASA tie-in, so we group model rockets, lunar landers [and] Mars rovers together, making little dioramas of various outer-space scenes."

4. Hire Customers

"We have hired the kids who've been hanging out in the store for years," said Toni Pohle, co-owner with her husband Kevin of The Wizard's Chest in Denver, Colo.

Creative Kidstuff CEO Roberta Bonoff has also found that her customer base is her best source of staff.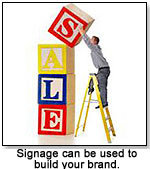 5. Brand Consistently

The visual impact of a recognizable logo is powerful. Signage that is consistent and well attuned to the atmosphere of a store will support a customer's positive impressions and communicate information without being distracting.

6. Sell Customers What They Need

Cathy Albrow, owner of Creative Learning Toys in Grand Rapids, Mich., has made offering logical add-ons that make a purchase more complete something her staff does daily. "We have an experienced staff that knows what goes together," she told TDmonthly.

7. Freight Matters

Freight costs can be overwhelming for some small retailers. "We're looking at some companies with 37-percent freight. That's definitely the biggest concern for us." Bill Sartain, co-owner of Tutoring Toy in Salt Lake City, Utah, told TDmonthly.

Some companies offer free freight at certain dollar amounts or with new items ordered. But only order things you need, or you'll be spending money to save money.

Many companies in the TOYDIRECTORY Wholesale Buyer's guide offer special promotions, including reduced or free shipping, for orders over a certain amount. (If you're a retailer and would like to receive the guide, sign up here. If you're a manufacturer and would like to be considered for inclusion in the guide, please contact us at 310-979-4330.)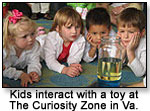 8. Think Outside the Box

Nine of 38 retailers advocate taking toys out of the box to let customers experience them.

"Some stores are timid about opening boxes," and mass merchants would never do that, but it works, said Marc Holcomb of Toys & Co. in Greensboro, N.C.

9. Diversify

Last year, a Wal-Mart near Annie's Toy Chest in Cocoa, Fla., started carrying Radio Flyer, so Annie's stopped stocking the line. "They can put it out for the same price I can get it in," Teresa Derry, owner of Annie's Toy Chest, told TDmonthly. Derry replenishes the lost product with new goods sourced from trade shows.

10. Be Enthusiastic, But Not Fake

A sales rep once told Gary Green of Toy Box of Asheville in Asheville, N.C., "It doesn't matter how many toys somebody else sells; if you don't like it, you're not going to sell it."

Joe Berardoni, owner of Pun's Toy Shop in Bryn Mawr, Pa., told TDmonthly that "having your staff talk about an item with genuine enthusiasm is by far the greatest way to merchandise."

You can see more of TDmonthly Magazine's retailing tips, by category, here.
The following correspondents may have contributed to the reporting in this article: Julie Adrian · Michaele Birney Arneson · Leigh Au · Christina Chan · Julia Ann Charpentier · Elizabeth Chretien · Virginia Davis · Laurel DiGangi · Zan Dubin Scott · Lisa Durante · Cicely Enright · Margaret H. Evans · Pete Fernbaugh · Doug Fleener · Diane Franklin · Janie Franz · Dennis Foley · Dennis Furlan · Rosette Gonzalez · Elizabeth Greenspan · Mort Haaz · Sharri Hefner · Terri Hughes-Lazzell · Kyle Hall · Pennie Hoover · Sheri Jobe · Julie L. Jones · Candyce Kornblum · Christine Lebednik · Susan Ledford · Chris Lundy · Susan Maddela · Hans C. Masing · J.D. Meisner · Adeena Mignogna · Catherine Jo Morgan · Claudia Newcorn · Willow Polson · Marie Raven · Kara Revel · Andrew Robinton · Greg Rock · Brenda Ruggiero · Tamara Schuit · Brent Turner · Vanessa VanderZanden · Jodi M. Webb · Stacy Wiebe· Mark Zaslove · Alex Zelikovsky ·

THIS BANNER IS AN AD:
---
---