---
Q & A With Carol Fenster, CEO of Baby Abuelita Productions
Know Your Market To Create Your Brand
"Understand who your market is, and the unique value your product brings to the customer." — Carol Fenster, CEO of Baby Abuelita Productions

Carol Fenster is the CEO of BABY ABUELITA PRODUCTIONS, a company that creates "Los Abuelitos" - grandparent dolls that teach children about Hispanic heritage through song. Though some people told Fenster that no one would ever want to buy a grandparent doll, by its second year of business the company was making over $1 million a year. In the interview below, Fenster tells us how networking and perseverance helped her grow her business into a successful brand.

Q. What career path did you originally envision for yourself? Did you ever anticipate working with children's products?

A. I am a licensed clinical social worker by training and education and never ever anticipated working with children's products…although I did work extensively with children and families in my practice.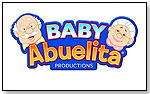 Q. How did you come up with the idea for your first product?

A. I was chaperoning my daughter's graduation field-trip for her middle school dance-magnet program when her teacher (who went on to become my business partner) shared her desire to write a children's book that would be a compilation of the lullabies and nursery rhymes that were sung to her as a child. She is first generation Cuban-American and was forgetting the lyrics to those special songs. I felt at the time that there were already similar children's books on the market but somehow envisioned warm and cuddly grandparent dolls that would sings the songs to their grandchildren, all the while teaching them a second language and nurturing them while preserving the musical culture. I had creative ideas in the past but they revolved more around creating programs to help at risk youth and families.

Q. How long did it take to go from the original spark of an idea to actual production?

A.Not that long actually. I had the idea in April of 2004 and we had drawings by July of 2004 and prototypes by the fall. We sold our first dolls in May of 2005.

Q. How much money did you need to create the first prototype and come up with a business plan?

A. The initial investment was about $40,000 and the majority of that went to IP attorneys and payments for inventory.

Q. How did you raise it, and how long did it take to raise it?

A. We went to friends and family. Luckily for us, we lived in a community where the concept was really embraced so it wasn't that difficult to find that early support.

Q. How quickly did you spend your initial funds? Any regrets?

A. I don't believe in regrets. I've learned from every decision, regardless of the outcome. As for the initial funds, I would say we spent the money wisely and invested heavily in our own time and energy. Had I not been in a position professionally to be in control of the amount of time I spent in my private practice and could then allocate more time to building a new company, the start-up would've been much more costly.

Q. What were the top two or three best pieces of advice you received, and from whom?

A. I was told by the CEO of a very successful bicycle accessory company, who went on to become my mentor, that I would work longer hours with more stress on this type of business than I have ever worked in my life and I better be prepared.

I was told by my mother that in business, the customer is always right.

Q. The worst two or three pieces of advice?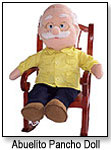 A. When I was first starting out, I was told by a different CEO of a mid-sized toy company not to even bother starting the company, that I would never succeed as the toy business is too competitive, and I would never get our dolls into the market. She was wrong. Our dolls, books and animated DVD's can be found at Walmart, Target and Toys R Us as well as specialty stores around the country.

I was told by several naysayers not to create grandparent dolls and especially a grandfather doll because nobody would buy them. They were really wrong.

Q. What were the top two or three most significant obstacles you had to overcome to achieve success and how did you do it?

A. Since I had no direct expertise in the toy business, I had to very quickly absorb as much information as possible about the mechanics of the business. My skills in networking and I suppose psychological assessment helped to compensate as I was able to identify other professionals who had the expertise that I lacked and who were tops in the field and was then able to assemble a great team.

The other barrier was overcoming the perception that as a small company or supplier, we wouldn't be able to meet the expectations of our mass market customers. We overcame this by obtaining certification by WBENC (Women's Business Enterprise National Council) as a majority women owned company which provided tremendous access to information and corporate contacts and by forming strategic partnerships with companies that had proven delivery capabilities and could meet or exceed expectations. Through those partnerships, we were ultimately able to learn, grow and gain our own core competencies.

Q. What were your total sales during your first year? Feel free to share the sales totals for your second year as well.

A. Initial gross sales grew over 11x exceeding over 1 million dollars by year two.

Q. What aspect of the toy industry most surprised you when you first started?

A. I was surprised that there wasn't as much joy or job satisfaction among many of those deeply immersed in the industry. I suppose I had an idea that people in the toy industry would have a "lighter air" about them, but I guess business is business and it wears some people down.

Q. How do you hope your product/s will affect children's lives?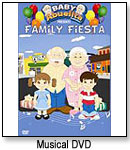 A. I hope our products will continue to provide a way for children to playfully learn about different aspects of their cultural heritage while highlighting the role of grandparents in providing them with a sense of continuity and connectedness with family.

Q. Where do you think the industry is headed?

A. It's not totally clear to me, but I think we'll see more of a blending of innovative and high tech components with traditional toys that seek ways to be cutting edge while evoking an emotional resonance.

Q. Where and what did you study?

A. I did my undergraduate and graduate school studies at the University of Wisconsin in Madison and received a Masters in Social Work.

Q. Where did you grow up?

A. I was born and grew up on Miami Beach. My brothers and I are first generation Americans.

Q. What hardships did you have to overcome during your formative years and how did they help you persevere as a business owner?

A. I watched as my father had to sell our family wholesale grocery business in the 60's. He was "the little guy", pushed out of the market by newer and much larger national grocery distributors. I saw how hard he worked and how he dealt effectively with business challenges and that memory inspires me often to keep on working to achieve the goals I've set for Baby Abuelita. As a small supplier, relative to the competition, the similarities between his experiences and mine and parallel changes in the toy industry are not lost on me. Of course, I plan for my story to have a much better outcome!

Q. What is the most disappointing thing that you have had to live with as a business owner?

A. The most disappointing thing is having a proposal or pitch rejected after you've put tremendous time and effort into trying to make it happen. However, as someone close to me once said, "not every hit is going to be a home run". I'm happy to say that we have hit more home runs than was ever expected and reminding myself of that helps to balance things out.

Q. If you had to start over, what would you do differently?

A. Where we are right now is pretty great. So, I would have to say that I wouldn't do much of anything differently lest I find myself somewhere else at this point that's not quite as great!

Q. What one unique quality makes your product better than your competition?

A. Our products appeal to all generations and create a deep emotional connection with our customers.

Q. What one piece of advice would you offer to someone just starting out in the toy industry?

A. Understand who your market is and the unique value your product brings to the customer. And of course, make sure it can be made and sold at a reasonable profit.
Chuggington Wooden Railway Trainee Roundhouse Set
by
LEARNING CURVE
Other products from LEARNING CURVE
Shop for It!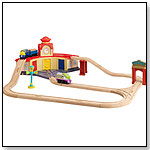 MSRP: $119.99

Age Range: 3 and upGender: Boys





This 32-piece set features a one-level roundhouse with an over-the-top track layout. Includes Koko, Brewster, Vee, Chuggington sign and 2-in-1 tunnel. Compatible with other wooden track systems.

Awards:

2011 Oppenheim Toy Portfolio "Gold Seal" winner

— Melodie Ingwersen, owner of Creative Kids Inc in Columbia, S.C., told

TDmonthly

in a Summer 2011 survey that her best-selling collectibles are Chuggington trains and sets. "It's something that can be expanded and passed on to the next generation," she explained.

— David Campbell, owner of

Amazing Toys

in Great Falls, Mont., told

TDmonthly

in a February 2013 survey that Chuggington wooden railways were their best selling wooden toy.

ToyDirectory Product ID#: 32723

(added 8/22/2011)

.

AD
---

Writer's Bio:
Justina Huddleston graduated Magna Cum Laude from Emerson College with a BA in Writing, Literature, and Publishing in 2009. After graduating she was the on-site director of the Boston Children's Museum gift store for a year, selling educational, developmental, and creative activity toys that tied in with the museum's exhibits. Justina also interned at children's book publisher Candlewick Press before moving from Boston to Los Angeles, where she is now Editorial Director of
TDmonthly Magazine
.
Read more articles by this author
THIS BANNER IS AN AD:
---
---