Tools:








Watch Toy Videos of the Day (11/28/2011-12/2/2011)
We want you to see the toys we see, so you can determine if they're right for your store! Check this space every weekday to see brief video clips of new and specialty products.

In the spotlight today? Boost your sales with quirky games like Discworld: Ankh-Morpork™ from MAYFAIR GAMES INC.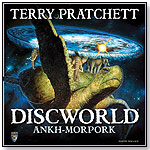 MSRP: $49.00

Age Range: 11 and upSpecialty: Yes (as of 2011)Gender: Boys And Girls





Welcome to Ankh-Morpork - the oldest, greatest, and most odorous city on Terry Pratchett's Discworld, a place where trouble is always in the cards. Players are one of seven personalities vying for ultimate control of this proud and pestilent city, using their cunning and guile they'll encounter wizards, assassins, watchmen and thieves, all of whom will affect their fortunes. A finely detailed map and over one hundred individually illustrated cards depicting the city's most beloved and infamous characters, locations, and organizations immerse the player in Discworld's most unruly city. Discworld Ankh-Morpork blends the distinctive humor of Terry Pratchett's best-selling novels with strategic challenge and a dose of mayhem into one devilishly addictive Discworld adventure for two to four players.
— As of 11/23/2011 this product had 7.06 out of 10 stars from 835 ratings on BoardGameGeek.com.

ToyDirectory Product ID#: 33223

(added 11/23/2011)

.

AD
---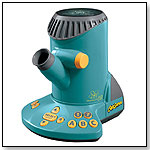 Kids can view more than 180 amazing, up-close images with the Talking Electron Microscope. They can view various zoomed versions of 60 images and hear 5 fun facts about each image in Learning Mode – then switch to Quiz Mode and test their knowledge. Images include the human body, viruses and bacteria, plants, animals, and other "stuff."
Awards: National Parenting Center Seal of Approval

ToyDirectory Product ID#: 33201

(added 11/18/2011)

.

AD
---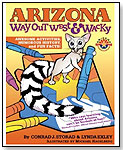 In addition to true, but gross, humorous, interesting and wacky stories and facts, Arizona Way Out West & Wacky and Arizona Way Out West & Witty: Library Edition make reading about Arizona's history fun through word searches, crossword puzzles, coloring pages, recipes, crafts and many other amusing activities.

ToyDirectory Product ID#: 33224

(added 11/23/2011)

.

AD
---






In this game, only one player will ultimately become the LEGO Champion and win the trophy. Find out who will win the many challenges, claim the trophy. A multi-challenge family game for 3–8 players. Contents: 1 buildable LEGO dice, 9 LEGO microfigures, 206 LEGO pieces, rules booklet, building instructions.

ToyDirectory Product ID#: 33162

(added 11/14/2011)

.

AD
---
Catalog Request Form
THIS BANNER IS AN AD:
---
---