---
The Best in the West: ToyFest West, March 10-13, 2013
Toy Industry Will Flock to Las Vegas to see the Best Toys in the West
The first ToyFest West show, formerly known as the Western States Toy & Hobby Show (WTHRA)- took place in 1971 at The Biltmore Hotel in Los Angeles, CA. Over the years the show has taken place in Pasadena, Pomona, and Long Beach.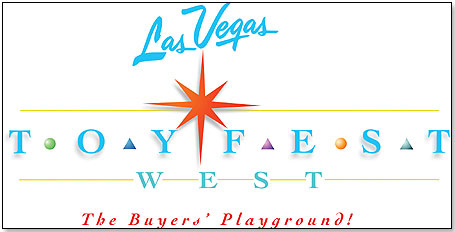 For 2013, ToyFest West is excited to host the show at the Southpoint Hotel & Casino in Las Vegas, from Sunday, March 10 to Wednesday, March 13.

"For many decades, WTHRA hosted our show in Southern California, and we are excited to maintain our tradition yet change our show venue," said WTHRA Board President, Bill St. John.

"We believe that Las Vegas is a more regionally attractive destination, and will be more appealing to buyers west of the Mississippi. Quite frankly, during these economic times, Las Vegas makes good business sense as you get more for your money. Add great restaurants, casinos, world class shows, spas and golf to the mix and we think our guests will not only work hard but play hard at the same time!" he explained.

The show offers a playground of buying activity featuring many exhibitors showcasing their products in a familiar, relaxed, and friendly environment.

Retailers love ToyFest West for its smaller scale and more relaxed pace, which allows them to do more in-depth networking than at larger shows like New York Toy Fair.

"At Toy Fair you are part of the crowd. At ToyFest West you are part of the community," Allen Rickert, owner of Top Ten Toys, said.

Kathie Dockstader, the buyer at Top Ten Toys, agrees. "Toyfest West allows me to have more time with each of the individual vendors on a more personal basis. Often times I also find new smaller vendors that are not shown at Toy Fair."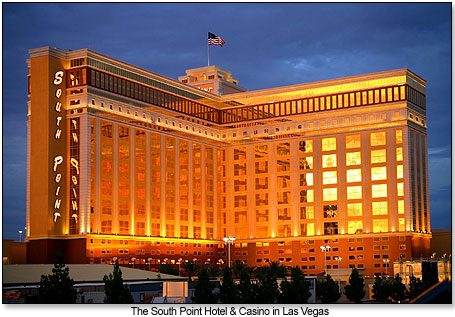 ToyFest West is the country's largest regional toy trade show. More than 800 people attended the 2012 show, and with the move to Las Vegas, the organizers of the show are expecting a 20-30% increase in attendance.

This bodes well for manufacturers who are exhibiting at the show.

"For a small company like ours, ToyFest is an inexpensive way of getting to see many of our West Coast customers as well as affording us the opportunity to work hand in hand with our reps, work with customers or engage new accounts. It's an order writing show. ToyFest is also a great way to see how our line is perceived, to learn about some of the obstacles we need to overcome at the store level, and what we can do to grow our company," John Taussig from AG Industries said.

At ToyFest West, manufacturers get to show their new products, meet retailers, and network with other exhibitors. Showing at ToyFest West is a smart decision financially as well. Booth costs are much less than at NYTF, and the pace of the show allows more one on one with retailers.

"As a manufacturer I have been attending ToyFest West for over 20 years. The overriding feeling from buyers, reps, and manufacturers is that ToyFest West is a friendly, conducive atmosphere for doing business. We come together in a relaxed venue to learn from each other, listen to one another and write orders," Eugene McKeown, vice president of Sales & Marketing at Daron Worldwide Trading Inc., explained.

If you are a retailer or exhibitor who wants to see and feel the fun of new products, network with other vendors and retailers in a relaxed setting, and give your business a boost, then visit ToyFest West's website for information on how to attend the show.

THIS BANNER IS AN AD:
---
---