November 2020 New Toys — Action Figures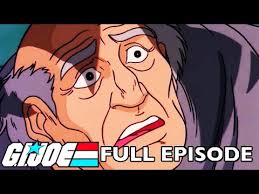 G.I. Joe Full Episodes
Cobra captures people with psionic abilities in order to exploit their powers to rule the world and one of them is Airborne's telekinetic little brother.

ToyDirectory Product ID#: 37504
(added 8/17/2020)
.

Supreme Knight: interchangeable cape function. A magnet in his collar allows him to switch between two leather-like capes – one with an integrated posing wire and one that drapes freely. See below for a quick tutorial on how to change them.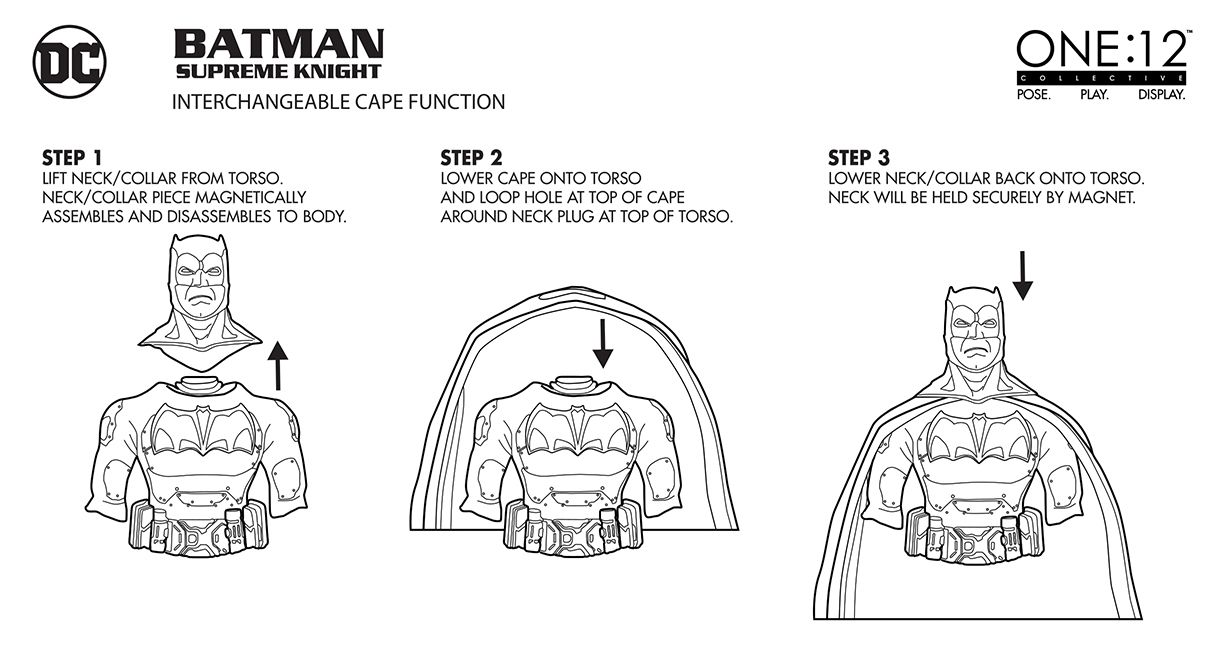 Mezco news on Twitter, Instagram, Facebook, and YouTube.
---
Related:
ToyDirectory Product ID#: 37496
(added 8/17/2020)
.

If a robot toy were crossed with an insect, what would you get? A HEXBUG! For Innovation First, the result has been a sellout, with demand overwhelming supply in the products' first year. "The power of observation is important to succeed," Joel Carter, vice president of marketing at Innovation First, told TDmonthly Magazine, explaining that the inspiration for HEXBUGs came because of a long line at a robotics trade show. "We saw people waiting to pay big bucks for a bag full of component parts and an instruction sheet on how to build robot bugs that didn't do much. We knew we could do better cost-wise and come up with a cooler product." Getting from the initial idea to actual production took nine months. The company introduced the HEXBUG in spring 2007 and sold more than 1.5 million units by year end. "HEXBUGs were a runaway success that we had not anticipated," Joel said. Innovation First began producing electronics for robots in 1996. Today, the company is an industry leader in hobby, competition and education robotics, as well as a developer of consumer robotics toys. In addition to HEXBUGs, Innovation First produces the Vex Robotics Design System, the top-selling robotics platform in middle and high schools.

ToyDirectory Product ID#: 37495
(added 8/11/2020)
.

Combining swords-and-sorcery action with futuristic sci-fi tech, Masters of the Universe delivers powerful adventures with aspirational wish-fulfillment. With an iconic heritage and memorable mythology dating back to 1982, Masters of the Universe explores the universal themes of heroism, individuality and self-empowerment, while continuing to inspire generations of kids and adults alike. yyyyy

ToyDirectory Product ID#: 37486
(added 8/11/2020)
.

6-inch Legends Series Marvel's Rogue and Pyro figures feature detail, and multiple points of articulation. They also include great accessories like interchangeable heads and extra hands.

ToyDirectory Product ID#: 37485
(added 8/11/2020)
.

The "Team Rainbow Rangers" multipack (MSRP: $24.99, ages 3+) features characters—Rosie Redd, Mandarin Orange, Anna Banana, Pepper Mintz, Bonnie Blueberry, Indigo Allfruit, Lavender LaViolette and Floof—from the popular Rainbow Rangers series, currently, 2020, airing on Nick Jr. in the U.S., Nickelodeon Latin America, China's CCTV and other key territories around the world. Eachcharacter represents a superpower, including super strength, music power, animal whisperer, invisibility, super vision, super speed, micro-power!

In addition to Mattel, current manufacturing partners producing product for mass retail and online for Rainbow Rangers include Distribution Solutions (DVDs), Bentex (apparel), MacMillan Publishing (books), Dynacraft (bicycles), Centric Brands (sleepwear), Handcraft (underwear), and Disguise (costumes and accessories).
www.gnusbrands.com

Related Video:

ToyDirectory Product ID#: 37484
(added 8/4/2020)
.
Since 12/28/04 people have visited this page.