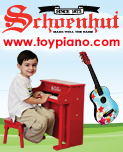 Article Tools:








Toys for the Old Folks
Grown-Ups Teach Kids How to Play
With additional reporting by regional correspondent Dennis Furlan

Toymakers and retailers may complain about age compression, but some say the market's opened up on the other end: The way to lure kids back to toys is to sell to the adults.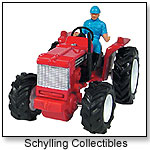 ROOM TO GROW

Four out of seven retailers surveyed by

TD

monthly Magazine reported that adults buying toys for themselves accounts for at least 8 percent of their sales, and some see that figure increasing.

At Tinkerz Toy Shop in Coeur D' Alene, Idaho, for example, approximately 75 percent of purchases are made by adults shopping for themselves.

"We've expanded more in that area," explained Missy Beutler, an associate at the store. "We have a lot of novelty things that the adults like."

Jude Larene, owner of Izilla Toys in Seattle, has also seen an increase.

"It's definitely gone up as we have started to look more toward the gift market," he explained. "The toys that we bring in from Japan are definitely very popular with the adults."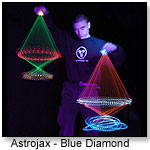 Some adults don't even bother to buy for their kids anymore: "I had a lady come in and she bought a puzzle for herself," shared David Campbell, owner for 19 years of Amazing Toys in Great Falls, Mont. "Then, for her own kid I suggested something, and she ignored me."

TOYMAKERS TARGET "BIG KIDS"

Hello Kitty by Nakajima is a popular item with the older crowd at Kids at Heart in Portland, Ore., according to manager Sarah Green.

"We sell a lot of bags, purses and backpacks," she said. "We even have things like contact lens cases — things that are blatantly not for children."

Dr. Toy acknowledged the trend, telling

TD

monthly that adults recall positive memories when they see toys they played with as children or toys they always wanted but did not have.

"These memories can be emotionally satisfying, or provide enjoyment and conversation," she said. "Teddy bears, dolls and trains continue to be very widely enjoyed. There are many who are seeking toys from the past."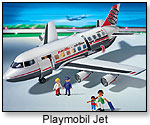 But it's not just nostalgia that drives adult buyers. One toymaker who has capitalized on the adult market is Ernie Wong of Playmaker Toys, whose Flingshot Flying Monkey has "taken off" in the last year.

"As kids grow out of toys so much faster, we rely on adults to keep the momentum going strong for particular items, and to make up the numbers as children grow out of them," Wong shared with

TD

monthly. "Our company believes that toys need to catch the attention of the adults in order to get into the hands of the kids."

The current fad for UglyDolls is also partly adult-driven, stated Alita Friedman, director of sales and operations for Pretty Ugly LLC.

"We have learned from our retailers that many adults buy Uglydolls for themselves and collect them," she continued. "Then there are others that turn their kids on to our art-based brand because it's creative and refreshing."

What's the conclusion? If kids in your store are too old to play, find something for mom and dad. Here are some of the toys that retailers say work for the big kids:
.
The Flingshot Flying Cow screams and shoots across the room. The rubber neck allows it to shoot up to 50 feet through the air.
.
.
.
.
.
.
.
.
.
.
.
.
.
.
Safari Ltd introduces a new addition to our Knights and Dragons series. The Blue Chinese Dragon is hand painted and skillfully detailed. Our complete collection contains over 45 different knights and dragons. Replica size: 7" L x 4" H.
.
Catalog Request Form


Advertisement: