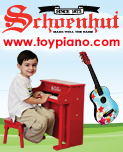 Article Tools:








Mashoonga! Creates New Sport for Teens and Tweens
Revel King Brings Playful Structure to "Sword Fighting"
"I realized there was a void in the market for action-oriented toys for tweens and teens that are affordable." — Jim Bogner, president and CEO, Revel King

This article is a paid advertorial.

Advertising executive Jim Bogner was at a crossroads in his career in the fall of 2006 when he noticed his 13-year-old son, Luke, and friends playing the same "sword game" daily. They might play video games or something else for a while, but they always came back to the game they had invented, he told TDmonthly Magazine.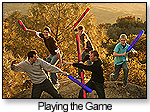 The boys created "weapons" out of broomsticks, water noodles and duct tape, and didn't just haphazardly hold battles. Instead, they outlined clear rules for victory, including yelling Mashoonga! — the name of the game.

Jim realized that if these boys liked the game that much, other kids would, too. So Mashoonga! was born, along with the San Francisco Bay Area company behind it, Revel King Inc.

MORE THAN SWORD FIGHTING


The fast-paced contest of attack and self-defense moves uses foam sabers and bo staffs carefully designed and manufactured for safe, competitive, contact play, Jim told TDmonthly. The game's rules give it structure, differentiating it from sword play.

Jim conducted extensive research for the right materials, and in the interim, made prototypes using water noodles and PVC pipe and gave them to numerous kids to try. The positive response was overwhelming.

"I realized there was a void in the market for action-oriented toys for tweens and teens that are affordable," he said.


Jim then shared his ideas with friends and family as he continued to research and plan. He chose flame-resistant polyethlylene (1.3 psi), with an additive for strength and durability, polycarbonate for the core tube of the saber and bo staff because it's light, flexible and "nearly indestructible," and silicone for the hand grip.

The choice of polycarbonate forced production to China, since the material is costly in the United States and would price the toy out of the market. Jim met with the manufacturers prior to contracting with them, choosing two facilities in opposite regions of China to keep them competitive and out of the same possible natural disasters that could shut one down.

BIG-BOX FIRST, THEN SPECIALTY

Mashoonga! debuted at the 2007 Sporting Goods Marketing Association Spring Market in Las Vegas, and launched that November at a local sporting goods store. Then, Jim did the opposite of what he's learned from industry professionals — he went directly to larger retailers, including Toys "R" Us and Sam's Club, and got in through an agent with network reps in big-box stores.

"I was advised to develop this through independent stores, but I needed to get it out quickly for Christmas to seed the market to create brand awareness and demand," he said. "Now, I'm working to build the independent side. It's through the independents that a strong brand is built and expanded upon, not the big-box retailers."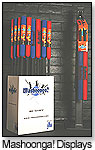 Though his strategy wasn't typical, Jim learned that as an entrepreneur anxious to get a product to market, it is important to seek advice and counsel from knowledgeable people early in the game — not after mistakes are made. His business advisors include a vice president of Clorox Co. and a president of Skullcandy.

"I told everyone and I think that was good. I got a lot of important feedback," he added. "You can't be afraid that someone's going to steal your idea. You can't operate in a vacuum; you've got to put it out there."

FINANCING FOR EXPANSION

To date, Jim has financed the project himself, but is now seeking additional funding to take the company to the next level and into international markets.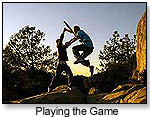 He plans to add products related to Mashoonga!, including additional SKUs for independent stores, in the next year to encourage broader appeal.

"This is a great game — kids are outside and engaged in vigorous play," he said. "It also strengthens their strategic skills [and] eye-hand coordination, and builds their stamina."

As he continues to build awareness of Mashoonga!, Jim remains optimistic. Once people try Mashoonga! they love it, he said. After all, it's a simple twist on one of the oldest toys — the stick.

See Mashoonga! below:
For the pair of Mashoonga!® Warriors who want a very challenging dual that requires a higher skill set than playing with the sabers. You and your opponent will have hours of fun with the Mashoonga!® Bo-Staffs by Revel King. These are quality made products that will hold up to the intended abuse they will get. So, revel on!
ToyDirectory Product ID#: 23132
(added 3/31/2009)
.
Mashoonga! SABERS
by
REVEL KING, INC.
Other products from REVEL KING, INC.
TDmonthly rating:

For the group that likes to have some competitive fun. Mashoonga!® Sabers by Revel King are new and unique sport toys for playing the new game of Mashoonga!. These are quality made products that will hold up to the intended abuse they will get. So, revel on!
ToyDirectory Product ID#: 23131
(added 3/31/2009)
.
In this highly competitive game, the goal is to become a Mashoonga! Warrior™ by being the first player to win six rounds, thereby completing a Mashoonga! Match.™ Opponents utilize their Mashoonga! Saber™ or Mashoonga! Bo Staff™, aiming to end a round by issuing a full-contact hit to the other player's body or limbs (certain types of hits are prohibited).
ToyDirectory Product ID#: 23090
(added 3/30/2009)
.
Catalog Request Form
Writer's Bio:
Terri Hughes-Lazzell is a freelance journalist based in Ossian, Ind. After spending nearly a decade as a daily newspaper reporter, she has worked as a freelance journalist for more than ten years, writing about a variety of topics. Her work appears in newspapers, magazines and specialty publications nationwide.
Read more articles by this author


Advertisement: