"Hollywood doesn't really have any values, only bottom lines." — one powerful studio head

Toy sales and kid items are about to go through the roof, and it's all because Hollywood is sleazy.

See, Hollywood goes where the money is. If sex sells, then Tinsel Town sells sex. Violence? Shoot-em up. Gross? The more the merrier. Family-friendly? Yeah, right. Only 3 percent of all movies are rated G.

The studios have never been good at internal policing for decency and ethics. Basically, as a powerful studio head told me the other day: "Hollywood doesn't really have any values, only bottom lines. We want to do what's right, but the dollar signs get in the way."

If it's a choice between making $100 million by having some teens romp around provocatively in prime time, or losing the ratings by showing something more educational … let the romping begin!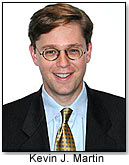 But it's a war, and the FCC chairman Kevin J. Martin has been threatening some big guns lately: Allow the consumer to buy cable channels singularly. Bye-bye Channel Package Deluxe with 195 zillion options, only two of which are family-friendly; hello "one from column A and one from column B."
Good, clean wholesome programming will be had, even if it has to be mandated.
Which means toy sales and toy advertising are going to skyrocket. An agent at CAA (one of the big Hollywood talent agencies) said, "The latest trend is boutique programming. Smaller market-share, but more directed advertising."
The Boomerang Channel, a part of Cartoon Network (all old animated series, all the time). AOL Webcasting classic TV shows. India has begun all kid channels, as has China, Europe and South America. All of these are recent and beyond the Disney Channel and Nickelodeon models. And more are coming.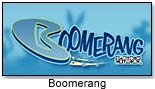 Hollywood is fighting it on the one hand and trying to figure out how to embrace it on the other.
The convergence of the Internet and the broadcaster is adding to the chaos. It's happening so quickly, it's making everyone's head spin. A public relations person for Universal/MCA commented: "We talk about it in the morning, and by the afternoon, we have to say something different. It's a geek-eat-geek world out there."
Boutique channels mean boutique retailers.
In the past, there were three major networks, and whoever advertised there controlled the mind share for the majority of children. Then came cable. More chances for more advertisers. Fewer chances for one mono-block of toy ideology.
"When the day comes that wireless is ubiquitous," stated a tech-savvy executive vice president at Disney (won't say which department she's in), "walking down the street will bring a new 'channel' and a new advertising stream. Just as you can walk through New York and see a million different faces, you'll be able to walk through New York and see a million different ads for a million different things."
Imagine a world where a small retail store will have access to its very own television station, cheap. A kid turns on that channel and sees, not a mass-consumer Bratz ad from Wal-Mart, but a Tonner Doll Company (ToyDirectory) ad from the local shop.
It's not going to be 20 years from now, either. "Broadband is skyrocketing," pointed out the co-founder of a top Web site creation house. "In three years, 80 percent of the houses will be wired, and 60 percent of the airwaves. People need to prepare now, because it's not the Jetsons."
Prepare now. Start small. It doesn't take a million-dollar budget to do a great Internet commercial. Start visually branding in little ways, and when you get a chance to have your own network … you'll be ready.